Third Space Gym Opens in Islington, London
Will Ross, September 4, 2020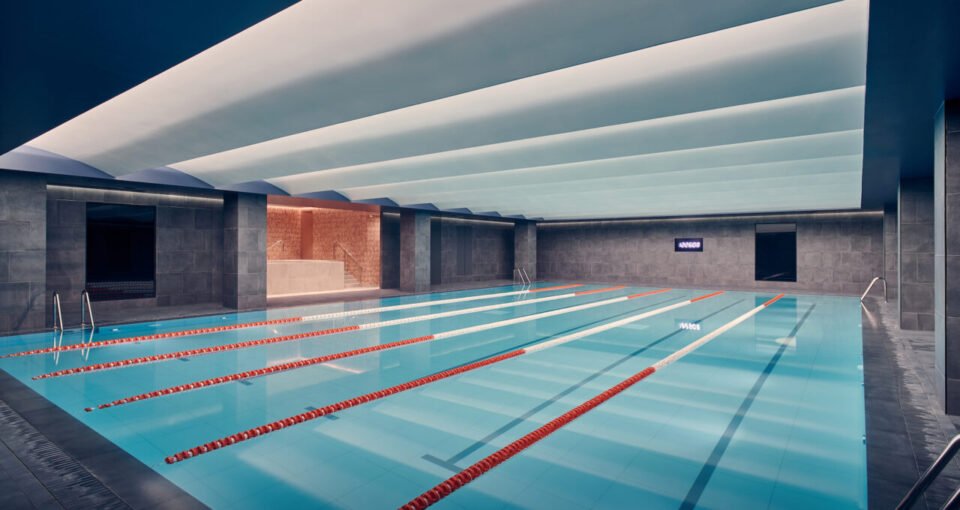 Of course I'll take the stairs. After the long wait for Third Space's Islington venue to open, my patience has been worn and I've no time to wait for the elevator. Descending down several flights of stairs to what feels like the entrails of London, I lose mobile signal as I hit the sanctuary. A spacious cavity reveals itself, with a smart reception desk facing the turnstiles to the gym facilities beyond.
While Third Space's gyms are off-limits to non-members (no drop-ins), they provide a heightened standard for designing flow, basic layouts and discerning material selection. Each of these components are within the reach of gym designers responding to COVID-19 concerns for hygiene. Designed by London-based architecture and interior design practice Universal Design Studio, the Islington venue is the sixth in a footprint that reaches from Canary Wharf in the East to a pocket-sized venue at Marylebone in West London.
The details of Third Space's new Islington Green venue had been kept underground for a long time, prolonged by slow completion from the new complex at Islington Green. Whereas opening a gym might for most brands be a case of updating some colourways and checking the odd dated machine for rust and wear, Third Space's approach to interior design, furnishings and facilities is uncompromising. There's a lot to take in and it's hard not to think of the cost of doing the work.
Islington's venue is distinguished by a Little Space and an expansive gym floor and studio area, the benefits of carving out a city block beneath London. Whereas the Soho venue is densely packed in a space on premium Brewer Street, and London Bridge a maize, the Islington venue is simple to understand; the Little Space is for families, kids, treatments and for yoga overflow. The regular turnstiles open up to the gym, pool, changing facilities and, don't worry, a pair of sound-insulated spaces have been allocated as meditation rooms for adults.
On facilities and training equipment, the Islington club features a large 20m, 6-lane performance swimming pool, containing ultra-violet filtration. This improves on pools at other venues, matched only by Canary Wharf. The UV technology has been a wise investment, given new hygiene standards driven by coronavirus – the technology, works like sunlight, constantly purifies the water, unfortunately stopping at your filthy tumble turns. Next door, an amphitheatre-style cycle studio is fitted with industrial turbines to blow air in the room and cool riders. There is no hypoxic chamber – Canary Wharf and Soho venues win here.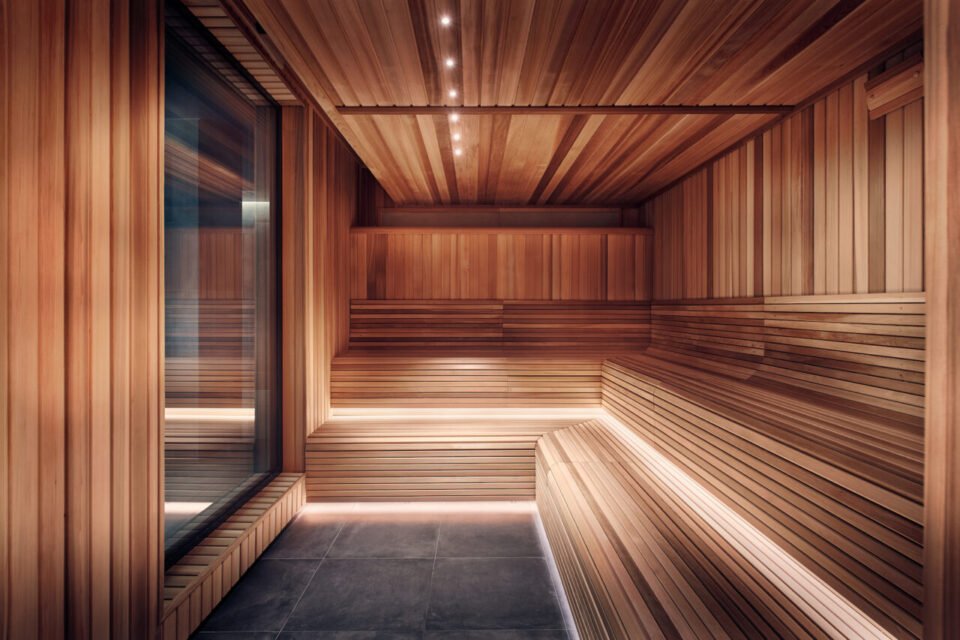 Beyond facilities, classes offerings are extensive. When drop-in sessions at the likes of Barry's Bootcamp, SoulCycle and Flywheel exceed £20, the fact that 200 classes are available at Third Space, Islington provides a neat selling point for even the most casual gym goer. Take a diligent approach with five classes per week and you're getting outstanding guidance with what the market would consider cheap pricing. Studio cycling, treadmill and yoga classes are of course covered, held in stunning rooms. Mind and body studios have solid oak floors and all the mood lighting you could ask for. A hot yoga studio is made with Europe's only infrared-mirrored panels to better control temperature.
Wind down in the expansive lounge area, the largest from all the venues and one where hotdesking is completely an option. Adjacent to the lounge are two mediation pods, purpose-built quiet rooms designed by Michael James Wong, the founder of London-based meditation community Just Breathe. The Natural Fitness Food café is around the corner, then the hotel-style changing rooms with showers better to whatever drip you have at home, and a generous supply of Malin+Goetz products. A full-body blower can be stood in for a 30-second blast of air before you leave, ensuring that your day continues without after-sweating.
The Little Space is worth a mention. This is Third Space's first kids-orientated concept. There you'll find a dedicated family pool, a multi-functional sports hall, dance studio, climbing wall and a specialised, OFSTED-registered creche. The space is for infants up to five-year-old, with classes for ballet, gymnastics, martial arts and indoor football planned.
So what's the verdict for Third Space's latest venue after nearly a year of operating under the most unusual circumstances in recent memory? Whether you go to the gym and subscribe to the company's between-gym-and-home third space concept and relax in the open lounge area, or bury further through to the workout spaces, Islington's Third Space delivers. If you balk at the £175 per month price tag for having a membership at the gym, understanding that you get a free copy of the FT and The Times is an important cantilever. Then if a reference must be made to L Catterton's Equinox, we can credit one thing – we're calling them "kids" now.
To learn more about Third Space, visit thirdspace.london.