Review of Tracksmith Turnover Running Tights
Will Ross, February 27, 2023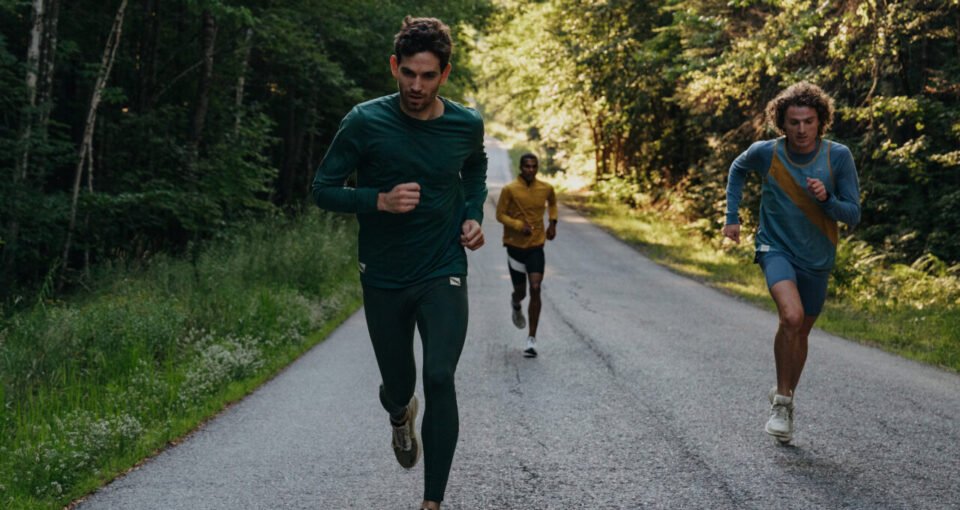 Given their based out of New England, Tracksmith should know how to make a running tight suited to cold weather. Their Turnover Tight is one of three full-length tights, designed as an everyday thread for cooler temperatures. Some literary flare on the Tracksmith website indicates that the Turnover is there to "Brave the Bluster" and solve the "conundrum" of selecting a tight for everyday use and mixed-to-poor conditions.
Lofty statements aside, features are impressive and justify the higher pricing (20-30% more than the likes of 2XU and Skins). Notable details include zippered ankles and a soft yet supportive fabric – their Inverno Blend from Italy. A back-pocket is also zippered, large enough for a credit card, keys – a smartphone too, at a squeeze (no case).
Runners will notice the detail in the shaping of the tight. Ankles are contoured so they won't rub against your Achilles tendon, and seams are bonded to reduce chafing and weight. An internal, built-in liner option means you won't need additional tights beneath the Turnover.
Available in Men's and Women's. Read more about Tracksmith at Tracksmith.com