Berlin City Guide
As a theatre for global history, few cities distill as many major modern events as Berlin. Germany's capital has long exceeding the boundaries of its central European geography, integrating with world trends in science, ideology and governance. Since the fall of the Berlin Wall in November 1989, the city's residents have rebounded in creative ways, earning themselves a reputation for electronic music, art and late-night revelry. Despite its credentials for hedonism and a willing defiance of EU smoking regulations, Berlin also knows how to pay attention to athletic needs, providing enough for runners, cyclists and swimmers to keep themselves busy through a warm summer and bitter winter.
To make the most of this Berlin city guide for endurance athletes, note a few patterns and features. Facilities are broken into categories according to their running, cycling or swimming focus, with a separate section highlighting quality gym facilities in Berlin. Exact hours aren't indicated unless very restrictive, and prices are also omitted in the knowledge that no listed facility charges more than €20 for day access. Instead, a full directory of telephone numbers is provided in the final Directory section, so you can call ahead to confirm your intended training time. The place names in Directory link directly to the venue's Google Maps profile – click on the venue's name to generate directions. Finally, the Sleeping & Eating section towards the end of the guide provides an insight into good places for sleeping and fuelling during your time in Paris.
Orientation & Logistics
The division of Berlin in 1946 and the erection of the Berlin Wall set the East and West parts of town in two directions under Soviet and Western influence, a legacy which is visually evident today in the architectural record. The wide River Spree marks a roughly latitudinal divide, with sought after Mitte reaching out from its northern bank from the city's cultural centre, formerly the meeting point between West Germany and the German Democratic Republic (or DDR). Further to the east are Prenzlauer Berg and Friedrichshain, with Alt-Treptow on the southern bank of the Spree, north of  neighbour Neukölln. Moving clockwise from Neukölln is Kreuzberg, south of Mitte. The "bottom-left" or south-west corner of Berlin's central area is made of Potsdamer Platz and the green lung of Tiergarten, while Wedding occupies a broader section in the north-west.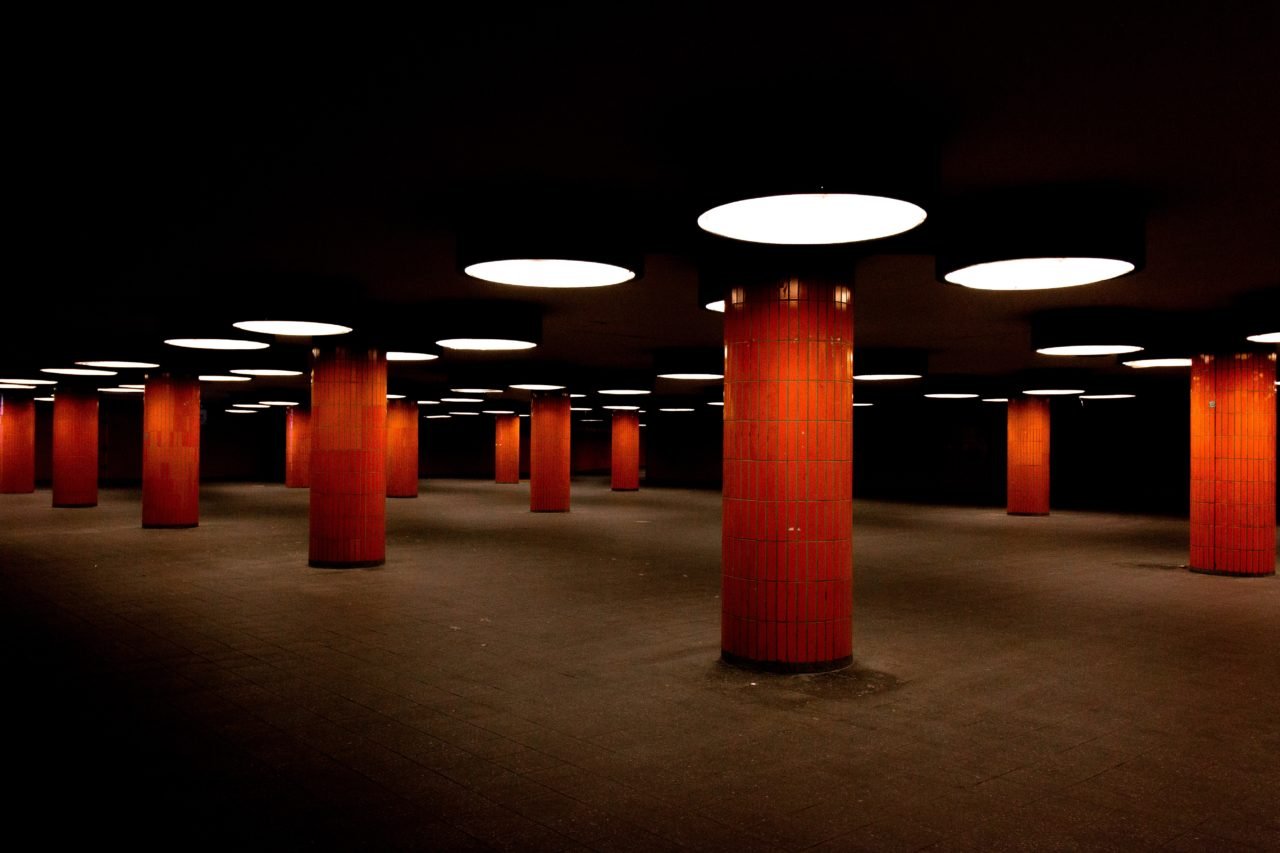 Due to the significant size of Berlin, good navigation of the city's U-Bahn metro system is worth the extra effort. As in Munich, passengers frank tickets on entry and exit – there are no turnstiles. A good ticket is the multi-journey, single day Tageskarte, which can be upgraded to a 7-day pass for the cost of €30.
Berlin's continental weather system stretches the temperatures temperature range between summer and winter. Summers are warm but not hot, while winters are cold, and often snowy. It's not uncommon to have snow on the streets for days, but levels never mount up as they do in New York. At 52°N, Berlin's days also fluctuate, with sunrise on the Winter Solstice being as late at 8:15am and sunset at 3:54pm. Summer days have good range 4:43am on the Summer Solstice, setting nearly 17 hours later at 9:33pm.
Running
If elite runners offer the most objective yardstick for runnable cities, then Berlin is certainly one of the fastest. For the most part, Berlin is dead flat and well paved, the city's marathon frequently has professional athletes clocking their personal bests, a glowing reputation that was set in stone by Eliud Kipchoge 2018's effort (2 hours 1 minute and 39 seconds). Running throughout the town on other days of the year is similarly exhilarating for speedy sessions, at the sacrifice of any decent central location for hill intervals. Like in Munich, Berlin's athletics tracks require some advanced planning, but they're spread evenly across the city centre.
Berlin's has an adequate supply of inner city athletics tracks for runners, but knowing which ones accept drop-in, out-of-town athletes requires some advanced planning. Travel distances also mean that you'll need to take into account whether you want to focus on running on a track, or simply use canals, The Spree and Tiergarten.
A good running track that is broadly open, thanks to its use by football players is at the training astro pitch for Berlin Football Club Südring (BFC Südring), less than half a mile from Cosmo Hotel (more on the hotel in the Sleeping & Eating). Evenings are a good time to go, since the football team tend to book out the inner pitch and switch the lights on, providing open access for runners looking to run South of Mitte. There is only one entry to the facility – from the south-east entrance on Lobeckstraße.
Berlin excels for its wide range of canals and the large block of greenery west of Potsdamer Platz and Brandenburg Gate. For canals, Landwehrkanal and Spreekanal are two cut-throughs, running parallel to each other just over a mile apart. Parks include Volkspark Friedrichshain to the north and the larger Tempelhofer to the south. One good reason to head to Tempelhofer would be complete its 6km anti-clockwise segment which starts from the north, but no doubt the best place to run for those prepared to travel to the city's west is Tiergarten. A 4.7km segment in the north of the park provides some focus, with free roaming on tarmac paths available to anyone without planned training run.
Cycling
Though Germany doesn't feature on the international road racing calendar to the same degree as its neighbours, a combination of forward looking efforts in greening the capital and a ceaselessly flat terrain makes the inner city commuting popular. This mindset has helped define a number of arteries for road cyclists trying to get out of town to explore the surrounding countryside.
The iconic manmade Teufelsberg (Devil Mountain), 15km south-west of Mitte has taken on a new purpose since the end of the Cold War. Perched above the leafy Grunewald Forest, the former listening station sets up a 600m climb with 7% incline for Berliners – a good spike for a short weekday ride. Have a little more time? Continue along the road to Potsdam to get more mileage in – a round loop is clocks nearly 90km, and Buena Vida Coffee Club is a good turnaround point if you're lacking motivation.
Other riding can be found north of Berlin, towards the forests of Barnim Nature Park and a series of lakes and protected nature reserves. Pointing your bike due north in the direction of Schildow gets you out of town, then Liebenwalde becomes the next village to aim for. Either double back at this point or cut east towards Werbellinsee on the 167. Continuing further north to the lake starts to clock up the mileage, with a 135km loop including a circumnavigation of the lake.
Winter riding from November to March requires a hardy resilience, so some backup riding options makes sense if you're visiting from a milder climate. Indoor cycling studios have descended in Berlin, or rather emerged from Prussia to fend off international competition. A central studio is BECYCLE, who put on cycling classes that last from 45-60 minutes. Like all good indoor cycling studios, they provide free SPD shoe rentals with bookings, and have built a slick set of changing rooms complete with showers, towels and toiletries.
Rapha's venue in Mitte acts as a robust place to check into for organised group rides – half a dozen rides set out from their doorstep each week. Keep an eye on their Rides schedule. If you're looking to branch out from the British-RZC crowd, Berlin-based bike manufacturers Standert also organise group rides, published through their Strava Club. Rides set out from their shop and cycle cafe, also in Mitte.
Swimming
A midcentury effort to build infrastructure for indoor swimming has left Berlin,  and its surrounding suburbs, with a number of quality venues that are not only tune to the needs of competitive swimmers, but also accompany proper geometry with clean facilities to marvel at. A new pool is being built at the site of Schwimmhalle Holzmarktstraße, with no completion date set, leaving two central indoor pools that are a reasonable travel distance for time-pressed visitors.
One of Mitte's newer renovations is Fischerinsel, a 25m indoor swimming pool that isn't too crowded in the mornings. Changing rooms are also a delight at Fisherinsel, conforming to German standards of efficiency and dripping swimmer flow. At the north end of Mitte is the 50m Stadtbad Mitte facility, an ornate bathhouse that does get busy as the day progresses. A refurbishment during the summer of 2018 might help refresh the 25m pool but from a training standpoint, Fischerinsel is a better option.
Though you won't be able to get lengths in at Liquidrom, the acoustic-spa facility is an impressive venue for wellness enthusiasts or for those looking to do some good soaking in combination with heat treatment. Liquidrom is sunk into the foundations of the circular Tempodrom, a popular music venue west of Kreuzberg and south of Potsdamer Platz. The main feature of the spa is a domed room with a warm and highly saline tub, fastened down by underwater speakers. Noodle floats are available for the less buoyant bathers, just enough floatation to allows for a relaxed lean back and tucking of the ears below the surface of the water, in order to listen to the music. Electronic and classical genres fill the daytime playlists, while a DJ booth is in place for regular live performances which start at a sociable 7pm, and often fall on weeknights.
Gym
Germany's delivery of decent, low-cost supermarkets is paired with its incredibly affordable gym cities, with gym costs depressed by lengthy membership contracts. Monthly gym memberships can be as low as €15 per month for facilities where decent showers and free towels out of consideration. Gym-goers visiting Berlin don't have it as easy and will need to hunt around for somewhere that will accept them on a drop-in rate.
A number of Fitness First gyms can be found in Berlin, with Gendarmenmarkt at the south end of Mitte being the most convenient. Each Berlin Fitness First venue offers a free trial and will try to convince you to a number of things, but the weights are sturdy and the showers clean. The repeat visit rate at Gendarmenmarkt is €25 for full day access (think double days).
Sleeping & Eating
Berlin's international outlook and deep winter has helped concoct a range of restaurants to enjoy, ranging from fine dining to convenient, calorific portions. Hospitality has also met a mark, with standard of German engineering keeping the winter out, the saunas hot and the sheets crisp. As with training facilities, the considerable size of the city requires some advanced planning for meals.
Regardless of where you choose to stay, a number of restaurants are worth pinning on your map before you go, and even booking in for evening meals. Starting early, Silo Coffee in Friedrichshain is exceptional for breakfast, the addition of pesto for the poached egg, bacon and toast being the defining dish. On that side of town in Treptower Park is Eins44, the conversion of a derelict industrial building and a remarkably hard place to find (walk through the streetside carpark at the address the the walled lot beyond it).
In Mitte, Chipperfield Kantine (Google profile, no website) is also simple but delicious for lunch, a popular spot among creative professionals who pass through its broad gates to dine with colleagues. In the evening, the slow cooking principles of Katz Orange fit into a more relaxed timeframe. If you're in Berlin alone, Cocolo Ramen is a cosy spot – just be prepared to wait and bring cash.
Good coffee venues are spread equitably across Berlin, with renowned brands and smaller operators embracing the demand for caffeine. The Barn is one of the most renowned roasters in Berlin, with two venues in Mitte. Five Elephant have locations in Mitte and Kreuzberg, as do 19grams. Other venues scattered in the vicinity of Mitte include Refinery High End Coffee and Father Carpenter, and also note Rapha and Standert's cycle cafes if you're into a bike-friendly venue.
Berlin's appeal for those willing to book rooms in the affordable luxury category is commendable, with hotels broadly speckling Mitte. Airbnbs start to open up in the lively residential areas but for those looking for safe bets and in-house restaurants, Mitte still acts as an authoritative district and a central departure point for most cultural and business activities across the city.
An excellent choice is Cosmo Hotel, slightly south of the beating heart of Mitte, practically a footnote to the museum quarter. The hotel's 84 bedrooms are furnished with quality design and furnishings, and a sauna facility makes for a relaxed evening retreat. The gym isn't excellent for lifting, only adequate for its treadmill, so guests will need to look elsewhere for iron (see Gym section above). This shortcoming is made up in spades by the excellent Scent Restaurant, open for dinner and responsible for the indulgent spread at breakfast.
Further to the west nearer to Tiergarten is The Mandala Hotel, one notch higher up the ladder of detail and cost, with most rooms doubling as spacious suites. The hotel doesn't have a gym but makes up for it with a robust spa and a Michelin Star restaurant, FACIL. The Mandala Hotel's most impressive attribute is the inclusion of a electric hobs in the bedrooms, ideal for those prepared to cook their own eggs or heat up a dish and have a simple night in enjoying the room (pans are in included in the inventory).
Both of The Mandala Hotel and Cosmo are located slightly off the beaten track, set back enough from the main parts of Mitte. Those more eager to be in the thick of it should check into The Circus Hotel which, true to its name, has more of a community feel on entrance. The hotel is also the site of Commonground, a restaurant run by the owners of Silo, so you can expect a replica of the dish offered three miles to the East.
Directory
BFC Südring: no number
Chipperfield Canteen: +49 30 33844430
Circus Hotel, The: +49 30 20003939
Cocolo Ramen: no number
Father Carpenter Coffee Brewers: no number
Fischerinsel: +49 30 787322020
Five Elephant, Mitte: +49 30 28484320
Five Elephant, Kreuzberg: +49 30 96081527
Mandala Hotel, The: +49 30 590050000
Refinery High End Coffee: +49 30 30874491
Silo Coffee: no number 
Standert Bicycle Café: +49 30 28444219
Email Will Ross (will@zafiri.com) with questions or comments, and have a browse of other Zafiri City Guides.