Whitworth Locke, Manchester
Will Ross, December 18, 2019
Nearly two centuries since the rise of the UK's first industrial city, Manchester provides a gateway for a variety of contrasting edges. Traversing the city means crossing the lines of a footballing rivalry, through late-night revelry and numerous cultural landmarks deserving of national recognition. Looking just beyond the city to the east, proximity with the Peak District provides a green lap to explore. Most recently, Manchester's hospitality offering has been bolstered by the opening of Whitworth Locke, an impressive residency hotel that is ideally suited to athletic travellers visiting Cottonpolis for work or endurance sports.
Located within a 10-minute walk the central Manchester Piccadilly station, Whitworth Locke occupies a building adjacent to the city's LGBT quarter, and the waterway after which it takes its name. The hotel is part of the SACO, a group of hotel and serviced apartments in Edinburgh, Manchester and London, introducing the option of residency stays for business travellers. This means the hotel's room types split between those suitable for a single night or weekend, and more spacious suites that would practically be liveable in on a full-time basis.
Hints of affordable luxury are obvious as soon as you enter Whitworth Locke, with dense furnishings and calming colours spread throughout a sky-lit reception and co-working space. A long bar and table section are empty when I arrive on a roasting July day, most industrious guests and locals were further back in the building at the lounge are co-working area.
The emphasis on design continues into bedrooms, with pastel colours and dark finishes conveying an attention to detail. A fridge from Smeg beams brand new from one corner of the kitchenette, with draws and cupboards for crockery cladding a stainless steel Adobe sink that also looks untouched. An open closet provides plenty of hanging space, watching over a king-sized bed to absorb all the chaos of a city stay.
Bathroom products provide further confidence of designed restoration. Kinsey Apothecary occupy real estate in the bathtub, also the home for the shower unit. Himalayan Hibiscus Body Cleanser were paired with Salted Caramel Vanilla "Hair Cleanser" and Conditioner.
Looking for something more than a good soak? The Whitworth Locke has taken an advanced approach to in-room wellness services. Guests can order treatments to their rooms via Urban Massage, an app which lists a range of services including facial and massage. Unfortunately only a limited number of services were available in Manchester during my December stay, with the full range offered to the London market.
Other hotel services track a more familiar course. A Mexican restaurant occupies one corner of the entrance area, while a coffee shop holds up another portion of the building with breakfasts. On the first night of my stay, the restaurant generously offering of 150 free margeritas to both guests and members of the public, a nod to National Tequila Day (July 24th). Offerings from Foundation Coffee House are more wholesome and available from breakfast.
With this watering hole diverted, I walked over to the Northern Quarter to enjoy pizza at Rudy's, an oven-baked pizza restaurant that has risen to acclaim in Manchester, Liverpool and Birmingham. Other eateries in the Northern Quarter are Tariff & Dale, Takk (lunch) and Idle Hands Coffee. Cycling brand Rapha also have a cafe in north-east of the downtown area, and Patagonia Manchester are worth checking out for evening events and activities into the Peak District.
Training Notes
As testimony of the future of hospitality and hotel design, the gym to the Whitworth Locke is outstanding when compared with similar facilities even at the likes of the Ace and Hoxton. Instead of being an afterthought, their basement gym occupies the space of half a tennis court, with dumbbells up to 30kg and barbells to match.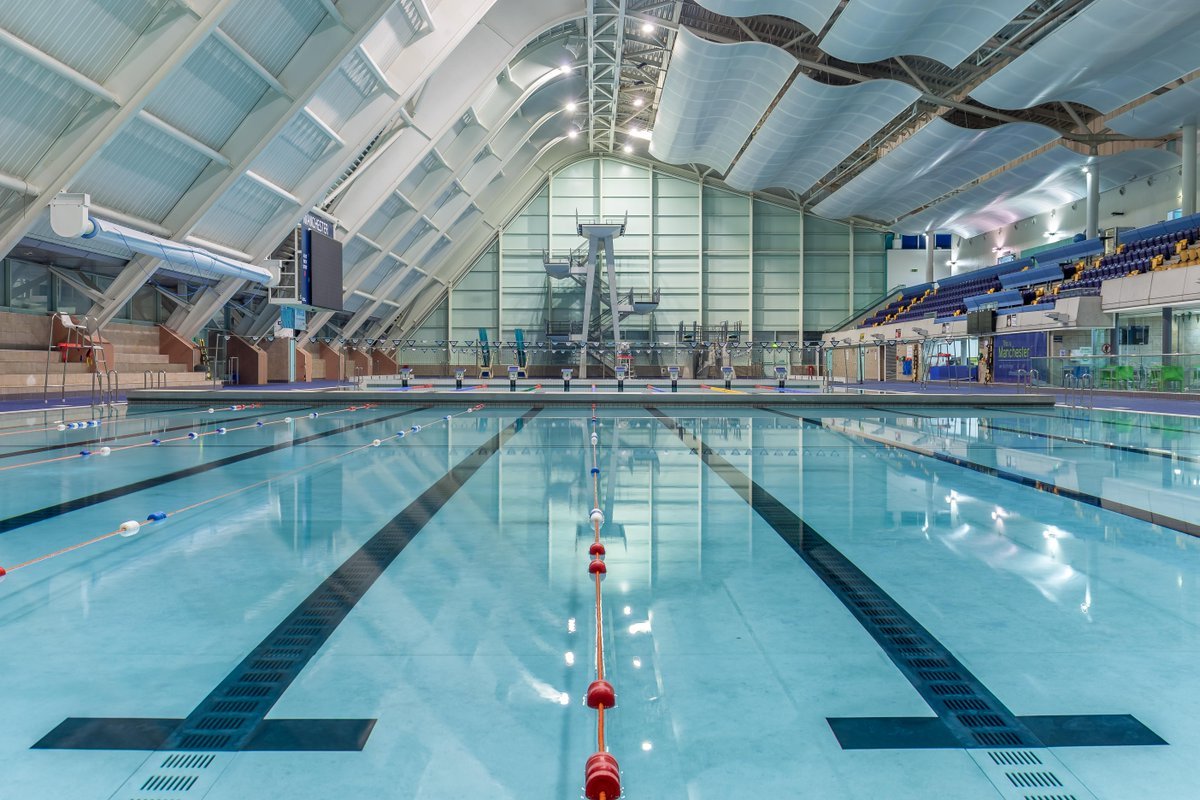 Yet the Whitworth Locke's central positioning in Manchester places it well for endurance athletes looking for convenient training facilities.
Runners can cut along the lock or head directly onto Bridgewater Way and head West along that canal. Alternatively, tuck into another out-and-back by tracing the route of the Great Manchester Run (10km). A running track can be found at Manchester Regional Arena, 2 miles east of the hotel and open to the public. A 400m athletics track is paired with a 200m banked indoor running track. Lacking motivation? Get ready for Barry's and book in a session at the studio on Lower Byrom Street.
Cyclists should head to Rapha to find out about local bike rides, or else book indoor studio cycling is offered at LuvCycle.
Meanwhile, swimmers will enjoy a morning saunter one mile south of Whitworth Locke to Manchester Aquatics Centre.
For more details and booking, visit lockeliving.com. I stayed during the heatwave of July 2019, occupying Room 403.