Environmental groups submit proposal for Europe's first Wild River National Park
Will Ross, February 11, 2021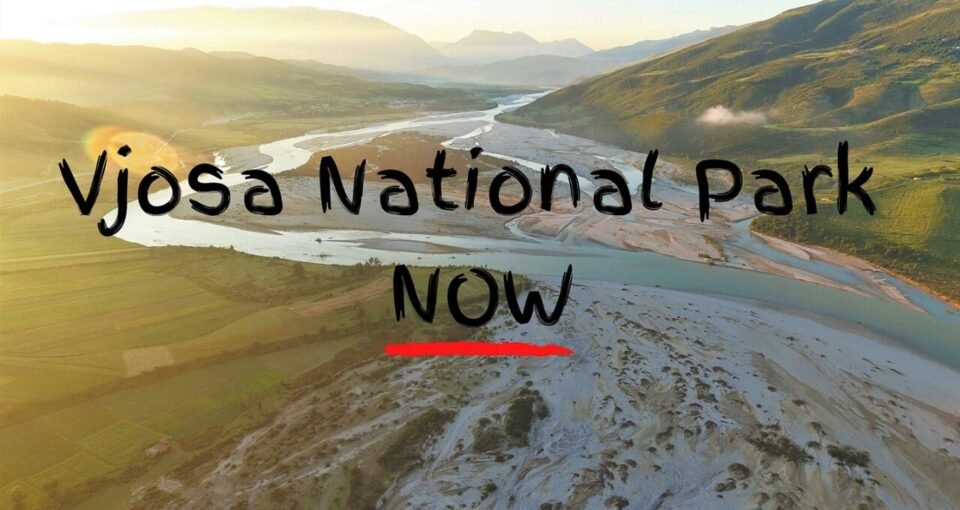 On 10th February, 20 Albanian environmental organisations under the direction of EcoAlbania submitted a detailed proposal for the creation of the Vjosa National Park to the Minister of Tourism and Environment Blendi Klosi. Their cause is supported by the international organizations Riverwatch, EuroNatur, WWF Adria, Wetlands International Europe, International Rivers and The Nature Conservancy.
The group of NGOs took encourage Albanian government representatives to make official rumours that the national park was being created. No steps have been made on implementation after months of conversation. In According to Olsi Nika from NGO EcoAlbania the Ministry of Tourism and Environment has only planned to create a landscape protected area, restricting this to the upper reaches of the Vjosa River. The ecologically most valuable section of the river – which is also the area where the hydropower plants are planned – is to remain completely unprotected.
The 16-page proposal sets forward a central criteria for the protected area: The national park should meet IUCN standards and encompass the entire Vjosa River in Albania as well as the free-flowing tributaries such as the Bënçe or the Shushica. The proposed Vjosa National Park will cover about 45,000 hectares and protect about 300km of flowing waters.
To date, 1,175 animal and plant species have been recorded along the Vjosa, including 119 species protected under Albanian law and 39 species that are listed in the IUCN International Red List of Threatened Species. In fact, the number of rare species is probably much higher, as large areas of the
Vjosa and its tributaries have hardly been explored.

"Everyone would benefit from the Vjosa National Park: the Vjosa itself, its animals and plants, as well as the people of the region. A national park would also give them an economic perspective that neither a landscape
protected area nor any other category of protection can guarantee," says Ulrich Eichelmann from the nature conservation organization Riverwatch.
Two years would be needed to plan the park, a timeframe to allow the population to be consulted fully. Now Albania's Ministry of Tourism and Environment will need to review the proposal and respond to the highest standards of protection and initiate procedure ahead of a potential 2023 opening.
Read the full proposal here in PDF download. Header image: Gregor Subic