Georgia – An Undiscovered Paradise
Seb Fish, March 19, 2015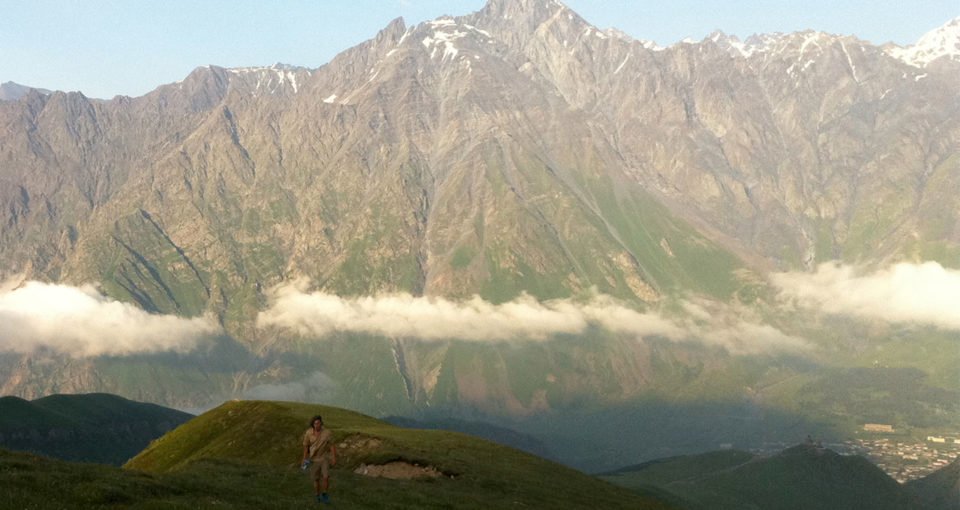 Though better known for its recent skirmishes with Russia, or for occasional mismatches with a state in the USA, Georgia is quietly expanding an excellent tourist industry which might soon be able to rival the more traditional destinations within Europe.
Nestled between a developing Russia, a growing world economy in the form of Turkey, a diplomatically awkward Iran, and fellow Caucasus neighbours Armenia and oil-rich Azerbaijan; Georgia faces a political tightrope to maintain stability after a turbulent past, when it seceded from the smoldering remains of the USSR in 1991. However, despite the stereotypes of Eastern-bloc and former Soviet republics, Georgia embodies a distinctly European feel.
In the capital Tbilisi, typical Soviet architecture, prevalent during this era of socialism, is punctured by early 20th century architecture that can make you wonder if you might be wandering the streets of cities such as Vienna or Paris, rather than a capital on the periphery of Asia. This individualistic atmosphere is highlighted by its unique alphabetic script, the refreshingly social nature of the locals and its unbelievable scenery; beautiful mountains, larger than the Alps, riddled with castles and monasteries dating back to the age of crusades. 
Cost
Until this fantastic country is exploited by mainstream tourism, costs of living remain satisfyingly modest.
Mid-range meal – $7-14
6 hour minibus public transport – $15
Taxi ride across the capital – $3
Hostel accommodation – $18
Things to do
There are many incredible activities to be done in Georgia; strolling along the leafy boulevards of Tbilisi, visiting the castle and the newly built Holy Trinity Church, or possibly visiting the nearby town of Gori; the hometown of a certain Joseph Stalin. Batumi on the Black Sea coast is also forging its own reputation as Georgia's second city, a great place to slow down the pace and kick back on the beach front.
But Georgia's main attraction are the Caucasus mountains, peaked (on the Georgian side) by Mount Kazbek, at 5033m. The areas of the Caucasus mountains with the easiest accessibility are Kezbegi (2-3 hours minibus from Tbilisi) or Svaneti (one full days travelling from Tbilisi by public transport). These areas offer fantastically unique and unexplored trekking and hiking opportunities, as well as mountain climbing and biking.
Getting there
The easiest way to fly to Georgia is via Riga with Air Baltic from as little as £70 one way from London or even £45 one way if you use Ryanair to get you to Riga and then change to an Air Baltic flight. Alternatives are best served cheaply via Kiev with Ukrainian Airlines and Aerosvit. Turkish airlines also do connections via Istanbul but these fares are likely to be a bit more pricey.
Useful information
Currency: Georgian Lari  = £0.40 = $0.60 = 4.75 ZAR
Summer Average Temperature: Pushing high 30s and around 20 degrees in the mountains.
Winter Average Temperature: Around 5 degrees and around -15 in the mountains.
The Lonely Planet Guide (for the Caucasus) is generally the overall best, single written source of information. The online Thorn Tree forum also has great up to date information by travellers and tourists who have passed through the country before. Check out the Georgian tourist website for more information.