Road Cycling Climbs in Andorra
Will Ross, August 22, 2013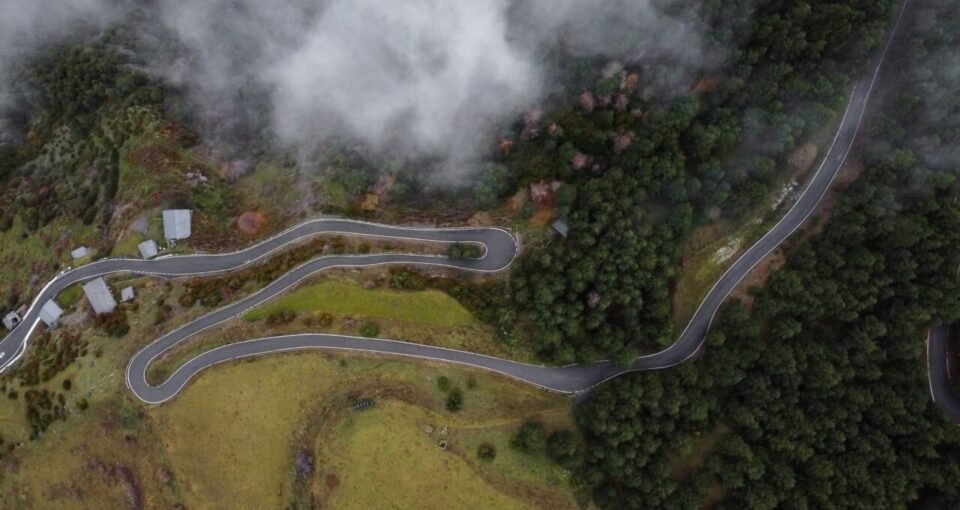 Earlier this summer, I was in Andorra for some riding with friends in and around the principat. Set high in the Pyrenees at base elevation of 1400m, Andorra is spectacular, framed on every side by peaks of up to nearly 3000m above sea level. Andorra hasn't quite sussed the summer season yet, so you're bound to find plenty of accommodation at low season rates.
Of course, finding flat road isn't easy – ideal if you're looking to put in big climbing miles. I was based in Erts, just up the road from La Massana. But ultimately, because Andorra is so small, you can stay anywhere and hit each of these three climbs with no problem. Each climb is conveniently signposted on the right-hand side with cycle-specific information, indicating the number of vertical metres to go, and the percentage elevation for the upcoming kilometre – super handy.
Port de Cabús (2302m)
Starting from Erts, two kilometres up the valley from La Massana, the Port de Cabús climb rises instantly, swinging via a golf club before taking on the summit at 6-8%. Pal marks more or less the midpoint of the climb in terms of difficulty, since the final 2 kilometres are made up of a nice sweeping finish with zero cars. The climb takes you right up to the Spanish border, and if you wanted you could descend down the gravel path and make a loop southwest to return into Andorra from the Spanish border control.
Overall, from Erts, I clocked 32km out and back, with a total 1628m of vertical.
Arcalis (2229m)
Arcalis featured in the 2009 Tour de France, recent enough that you can still see the etchings of former champion riders on the tarmac. As the climb heads north out of Ordino, there are some rolling climbs for a few kilometres before the road pitches at El Serrat, maintaining a climb of around 6.5% to the summit. As you approach the 5km mark, the road passes through a tunnel, emerging to reveal a massive car park for the ski season, and a not so flat bunch of hairpins routing up and to the right of what looks like something out of 300 (see 0:39-0:50 & 1.50-1:52). These final hairpins take you up 200 vertical metres of climbing before you reach a ski lift and the TdF fist-pumping territory of the finish line.
From Erts, I clocked 44km and 1441m of vertical.
Ax-les-Thermes out and back, via Port d'Envalira (2404m)
I headed over the Andorra-France border with Craig Fellers to watch the Tour de France rip through Ax-les-Thermes to the uphill finish at Ax-3-Domaines. Aware of the amount of climbing we needed to get done, Craig and I planned to meet two other friends, Sam and Tayson, who were driving to the border, parking the car then descending into Ax-les-Thermes (a good option if you want to save time). The day totalled out at 137km, 4792m vertical, with a weighting towards French side.
It is probably worth bringing your passports for this route. Though none of our group was checked entering from Spain and French border controls, we brought them anyway (and weren't checked).
Useful information
Downhill mountain biking is very popular in Andorra, so there are some great places to get your bike serviced while you wait. I checked out the La Massana branch of Pic Negre to grab some nutrition and rent a bike for Tayson.
Andorra is well serviced with buses, both from France's nearby towns of Toulouse and Perpignan and from Barcelona in Spain. Within Andorra, the bus network is extensive and operates throughout the week.
Notes on cycling in Girona near to Andorra