Year-Round Catalonian Cycling from Girona, Spain
Will Ross, May 16, 2017
Hop on a train from Barcelona to Girona and you arrive in vault, buried four storeys down, deep in the heart of Catalonia's cycling terroir. I arrived one morning with two friends in December 2016 to dip into the famous cycling town's local routes and some of its freshest coffee highlights. Hovering at a brisk morning temperature of five degrees Celsius, we were confident that the morning sun would coax air temperatures towards gloveless – a pleasant break from the British and Bavarian winters we'd been enduring to that point.
Gifted with the Pyrenees, mid-mountains and endless rolling flats, it's no surprise that over 60 professional cyclists currently base themselves in Girona. In this Spanish town, professional road bikers did for cyclists what Dalí did for art lovers, dragging a new generation of tourists along the 38-minute train from Barcelona. While the higher French Alps have their brutal charm and lures cyclists that way, Girona has a year-round amicability with warm summer days and mild winter months.
Along with these attributes, Girona is also a welcoming home for cyclists who ride and love coffee. In the last few years, Christian & Amber Meier's La Fábrica coffee spot has blossomed as a side business from the husband's competitive racing itinerary. The nearby Espresso Mafia house a 15kg roaster supplies the beans for the Meiers, also inviting visitors to their while and gold leaf venue in a small cloisters.
As a pair, these La Fábrica and Espresso Mafia serve a stock of beans that compares with any coffee metropolis already, but they are further bolstered by the latest arrival to town, Federal Cafe from Rory Sutherland, and on the retail-rental-tour front, The Service Course.
Still, the meat comes in the form of the wheels you can get with the despatch of a quick email and a reservation a few weeks ahead of your visit. Bike Breaks have a fleet of Cannondales for rent, right around the corner from La Fábrica and with modest daily rates starting at 30 Euros. The rental store also has lockers for small belongings and a shower for after your ride – just make sure you reserve these in advance. It's also worth noting that the saddle bag provided with your rental comes with a puncture repair kit but no new spares, so bring your own if needed.
As for your route, we chose a 70km / 1000vm anti-clockwise loop bringing us back up and over Els Angels. There is a village for refreshments, Madremanya, home to the Hotel La Plaça de Madremanya which works as a good place to grab a coffee and snack. Just be sure scan their opening hours, especially if you're going in the low season. See our Strava readout.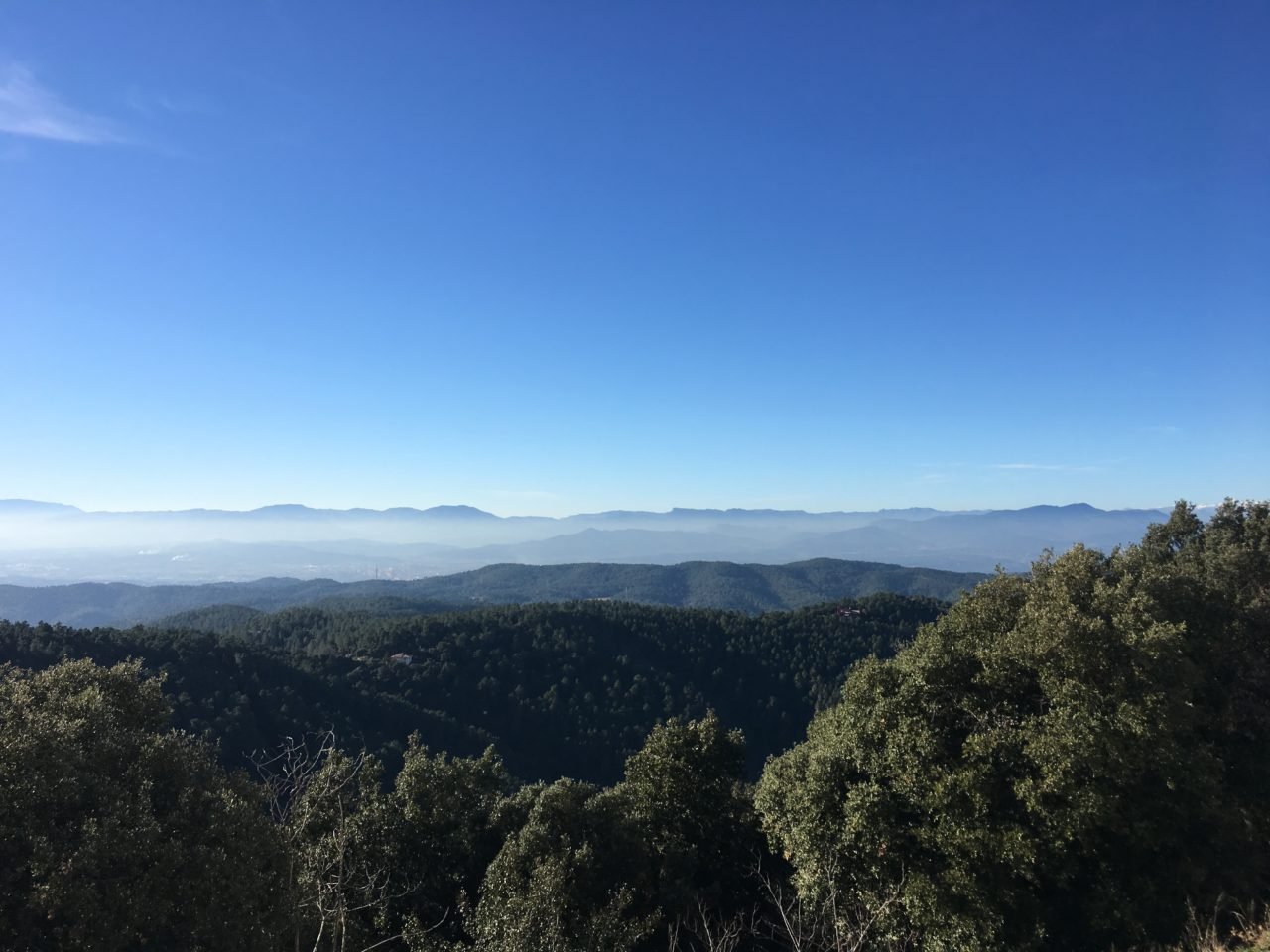 A flatter, alternative route would be to cut through the farmlands to the coastal village of Empúries, established during Roman times. I made this routing on a hardtail back in 2010, but the exact route escapes me. But if you have a sense for quality spas, direct your compass to Hostal Empúries, a luxury eco hotel right on the beach. Either overnight there, or dip in the ocean and grab a healthy salad before returning to Girona.
As for accommodation in Girona: Casa Cundaro has a number of rooms and apartments that come in at a modest rate. The apartments and rooms are run as a small family business that started in the restoration of a medieval building.
One grade above would be the Alemanys 5 – arranged as two apartments with five bedrooms to rent in total. The property can also be divided:
First floor (El Jardí): 2 double bedrooms, 1 bathroom, fully equipped kitchen, living & dining room, private garden and a purified-rainwater plunge pool. Sleeps max. four.
Second floor (El Badiu): 1 master suite with king size bed and en suite bathroom, 2 junior suites with one single bed plus one trundle bed and en suite bathroom (in one of these junior suites the two single mattresses can be joined at the same level to create a double bed). Sleeps. max. six.
If you have part of the afternoon available after a morning ride, jump onto the ramparts that run along the hillside (upper) part of the old town. Walking along their top wall gives you an impressive vantage point to scope out hills further riding!
To get a feel for just how valid Girona is for 12-month riding, head to this weather profile for the town.