Trail Runners Traverse Future Patagonia National Park
Will Ross, June 12, 2015
Though we often hear about trail runners taking on incredible routes in existing national parks, it's not often that athletes actively participate in connecting a conservation region in motion. Patagonia athletes Krissy Moehl, Jeff Browning and Luke Nelson headed south to Chile to do just that: run 106 miles of trail between the varied glacial and wetland terrain of the future Patagonia National Park.
Thanks to the help of Kris Tompkins, founder and president of Conservacion Patagonica, the plan to nationalise the land has been spearheaded, rallying efforts from California's very own Patagonia. By traversing the area's magnificent terrain, the American trail runners cut a significant route that celebrates the diverse terrain and wildlife of Chile's Aysen region.
Tompkins began the project in 2004, with Conservacion Patagonica's purchasing of Estancia Valle Chacabuco, 173,000 acres of land located at the centre of the future park. Over the last 10 years, she has focused on four key issues: buying land, restoring biodiversity, integrating public access and the engagement of local communities.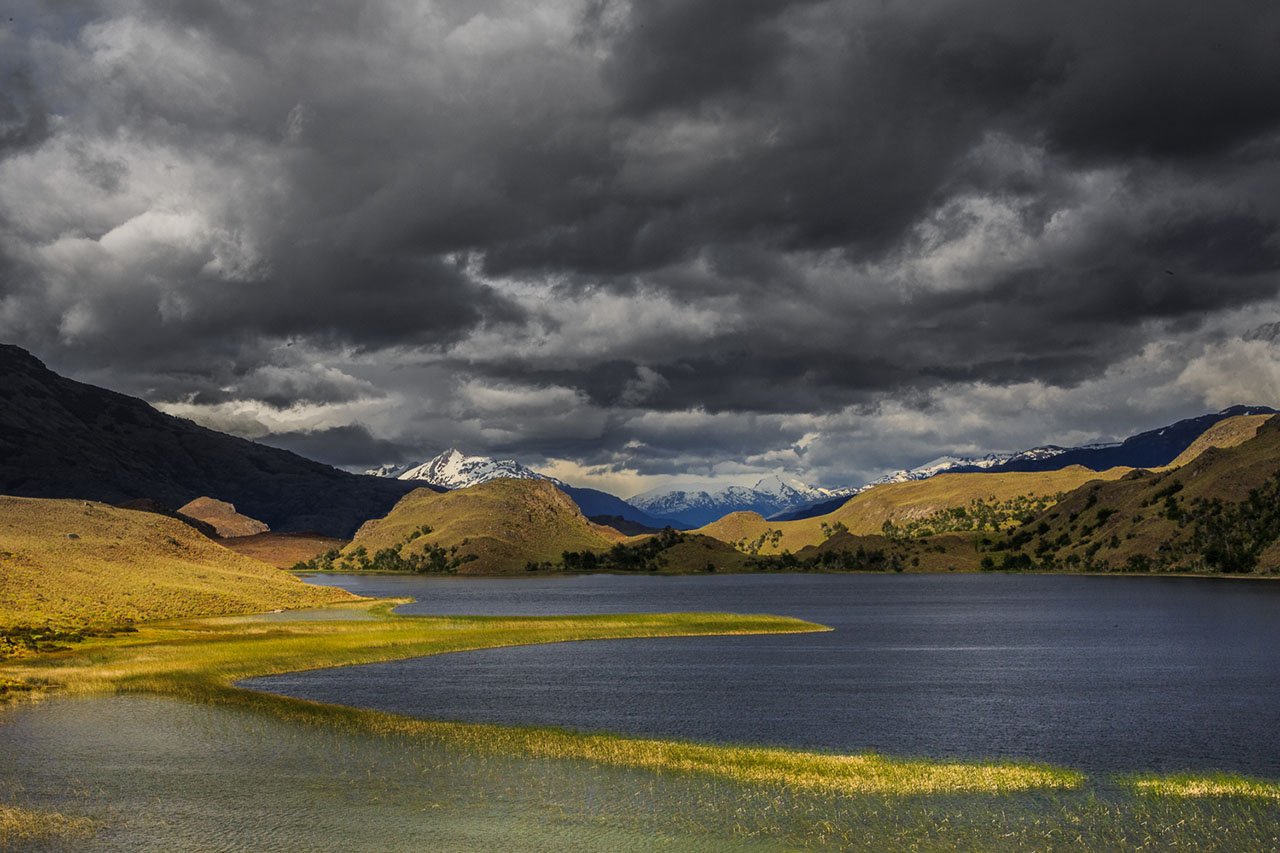 Establishing the footprint for conservation means cooperating with CONAF, the Chilean agency that oversees the management of the country's parks. Beyond Conservacion Patagonica's holdings in the Chacabuco Valley, a further 460,000 acres falls in the neighbouring Jeinimeini and Tamango Mountains as reserve territory. The plan now stands that Chile will accept these two areas as part of the Patagonia National Park, so upgrading their protection status.
Formerly, Chacabuco contained some of Chile's largest sheep ranches, causing the land to suffer from overgrazing. Habitat restoration, recovering threatened species populations and bolstering biodiversity form the three components of the ecosystem itself. To ensure public access is controlled, park buildings, campgrounds, trails and energy systems need to be put in place, not least to create a job economy outside of agriculture.
In October 2014, Patagonia Park opened to the public as a private park in progress, a few weeks before filmmaker James 'Q' Martin headed to the area to tell the story of Conservation Patagonica via the trail runners' journey. His incredible short, Mile for Mile, sees the trio pass through the Jeinimeini Reserve at mile 27, the Chacabuco Valley at mile 84 and the summit of Tamanguito at mile 100.
Mile for Mile has been brought together to help raise donations for 50 miles of trail in park. View the 14-minute project video on Vimeo – every $1 donated will be matched by Patagonia.
Header image: James Q Martin