The Peech Boutique Hotel, Johannesburg
Will Ross, March 11, 2018
The accelerating pace of South Africa's largest city is easily noticed within a few minutes of ambling around Melrose and Rosebank, two neighbourhoods that form a peanut-shaped enclave south of Sandton and north of Johannesburg's original town centre. From boutique hotel The Peech, the heave of urban development and Johannesburg's palpable velocity is out of earshot, but well within reach. Coffee shops, healthy food and the full-stack of running, cycling and swimming training can be found within half a mile of the hotel, which itself serves as a relaxed zone for athletic travellers to Johannesburg.
Since opening with six guest rooms in 2004, entrepreneur James Peech has developed The Peech into a revered oasis within the city. 16 guest rooms shall soon be joined by an additional 14, placed on an adjacent plot and essentially doubling the hotel's modest footprint, with pool, bar and restaurant components duplicated. Growth will also re-double Peech's carbon-neutral effort; water shall be heated by generating solar energy, with rain water and grey water circulated from baths and showers to soak the exuberant garden.
The existing set of bedrooms are marvellously outfitted, with dense furnishings, work tables and impressively effective blinds, all essential details to balance out a fast-paced trip to Johannesburg. Room types share an emphasis for local design, differing in size with the "Luxury" rooms spanning 60m2, followed by "En Suite" (50m2) "Classic " (45m2).
Beyond the bedroom areas, guests can expect healthy meals at the hotel's onsite restaurant, well bolstered by a developed cellar with South African wines. A business area also allows for private working, with a 27″ Mac screen available for use during the day.
Yet the highlight and significant aspect of The Peech is its luxuriant garden, home to mature trees and indigenous plants. Finding this kind of lush greenery is common in Johannesburg, but rarely does a hotel manage to justify such vegetative surroundings in the heart of a valuable neighbourhood. Developers at Melrose Arch could take note – an owner-run property often points to a longer-term outcome for hospitality.
For those unfamiliar with Johannesburg, it is worth noting the developed Gautrain railway link which connects O. R. Tambo international with Johannesburg's Sandton and Rosebank stations, the latter being one mile from The Peech. This formidable infrastructure doesn't dive further south to "Town", but it's certainly the best way to transfer to and from the airport. To use the train, grab a Gautrain Gold card and load it with a return journey or deductible credit when you arrive at the airport.
Training Notes
The Peech's location is practically a central point for Johannesburg's training infrastructure, with large green spaces and a number of facilities within a mile of the property.
Runners looking for a few closed loops should wander over to James & Ethel Gray Park, a landscaped area that is accessible within a few leaps from The Peech's doorstep. For controlled track sessions, The Wanderers Club welcome guests – look out for sessions on Tuesday and Thursday evenings if you want to join a group. Tuesdays are interval-orientated, with Thursdays consisting of 8km time trials.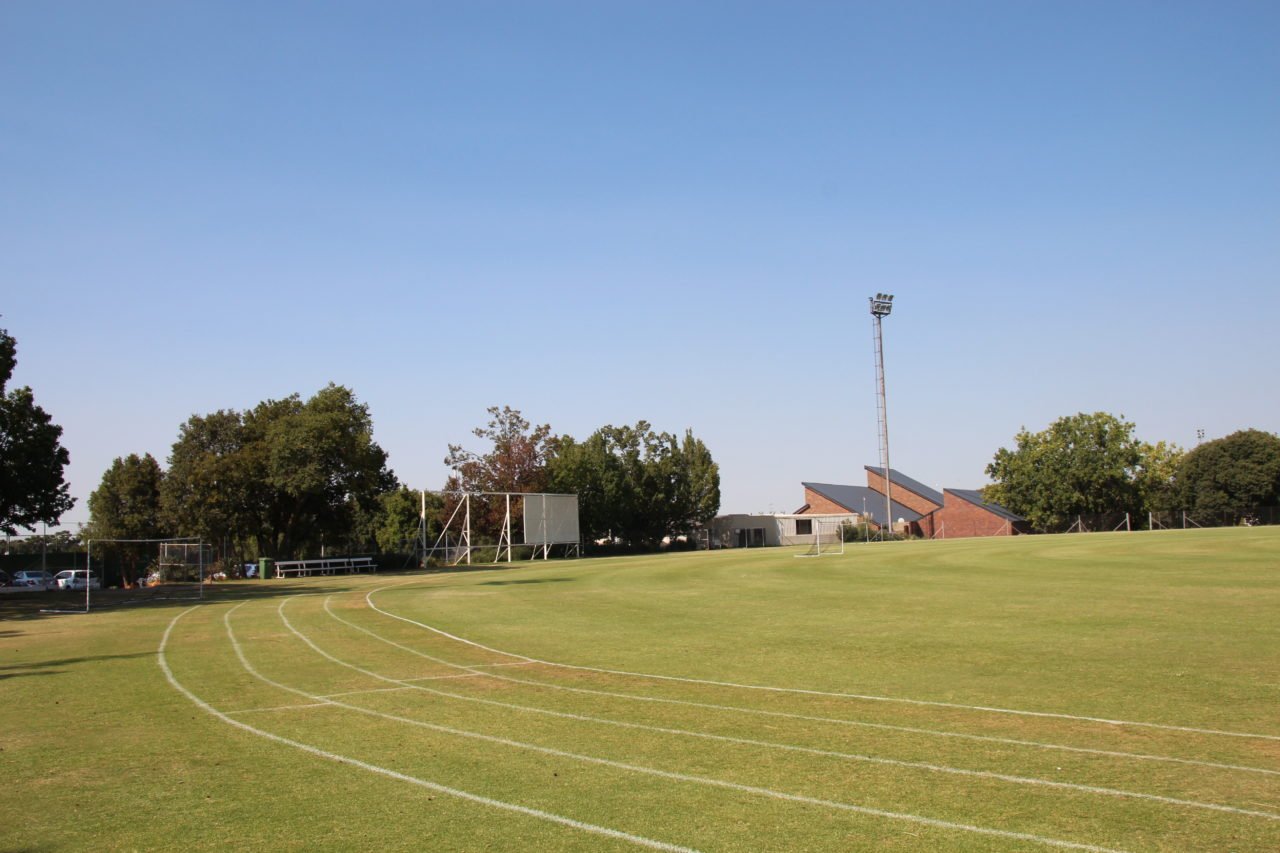 Cyclists must make The Grind their first port of call, a coffee shop and home to Specialized Concept Cyclery in Melrose Arch. Rides set out at the break of dawn on Tuesdays and Thursdays – consult this page for details. Indoor cycling can be had at CycleZone where stationary frames are linked to resistance wheels and a cycle cinema setup via projector screen.
Swimmers have it very easy, with a 50m pool at Planet Fitness, located next door to The Peech. Though the hotel doesn't have a gym, passes to Planet Fitness can be arranged at the reception, so setting you on the path to maintaining your strength training while at altitude.
For bookings and more information about The Peech Boutique Hotel, head to thepeech.co.za.