Sydney City Guide
Since becoming the first city to host triathlon in the Olympic games back in 2000, Sydney has continued to update its world-class facilities for endurance athletes. The City of Sydney spans approximately 25 square kilometres with the CBD split into North Sydney, and the patch of the city alongside the iconic Harbour Bridge. When it comes to Australian cities, Sydney is arguably the best for endurance training – winters are mild and the summer isn't too hot either. Swimming lanes and beaches are revered and for good reason – 85% of the population live near the coast, so swimming is a right of passage growing up.
To make the most of this Sydney city guide for endurance athletes, note a few patterns and features. Facilities are broken into categories according to their running, cycling or swimming focus, with a separate section highlighting quality gym facilities in Sydney. Exact hours aren't indicated unless very restrictive, and prices are also omitted in the knowledge that no listed facility charges more than $20 for day access. Instead, a full directory of telephone numbers is provided in the final Directory section, so you can call ahead to confirm your intended training time. The place names in Directory link directly to the venue's Google Maps profile – click on the venue's name to generate directions. Finally, the Sleeping & Eating section towards the end of the guide provides an insight into good places for sleeping and fuelling during your time in Sydney.
Orientation & Logistics
Sydney is a harbour town like no other, with villi-like inlets creating over 100 miles of water frontage. While there is a clear CBD and dense neighbourhoods reaching out towards Bondi Beach on the east of the city, plenty additional neighbourhood cover inlands and to the north reaching up to Palm Beach. As for a southern edge, the city makes a hard stop at Cronulla, a suburb that neighbours a series of national parks.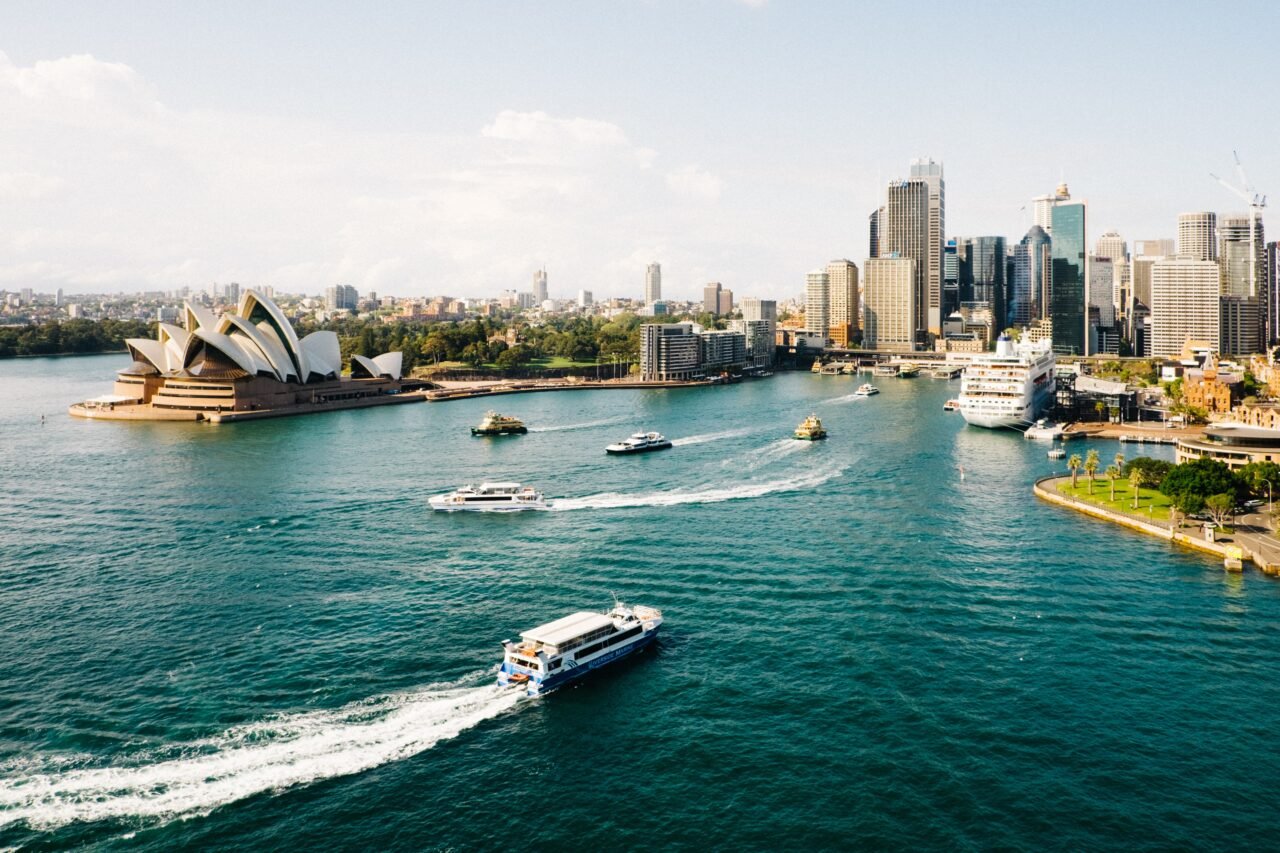 The Sydney Metro is maturing along three main routes which reach out from the CBD to the west. For navigating areas to the east of the CBD, buses are any easier option – just note that you need to hail down rides. Then whenever you're thinking of crossing the water, say from CBD to Manly, ferries are the fastest way around.
Running
Sydney's running options include coastal routes, parkland loops and a couple of centrally located running tracks. Mornings are a premium on the coastal routes – getting out before the heat is important during the summer, which also means cooperating with everyone else who has had the great idea.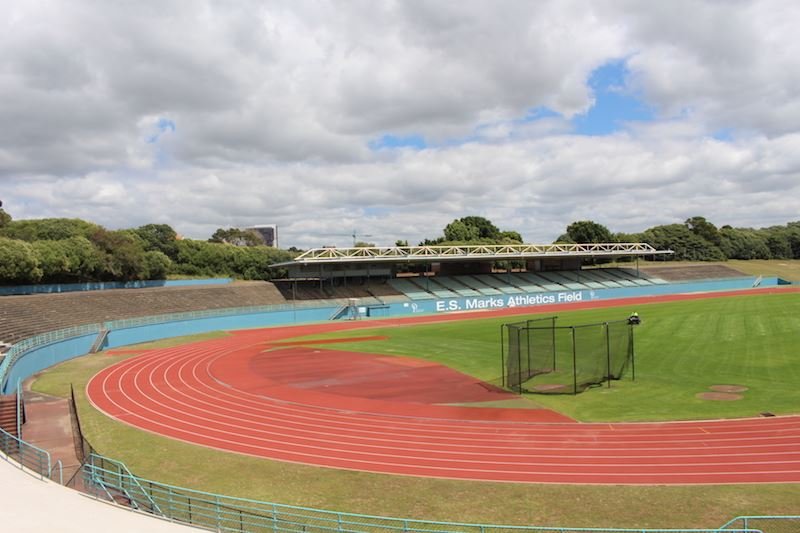 E.S Marks Running Track Randwick is one signature track to mark down, located next to Centennial Park. It's easy to get to on public transit as the Light rail stops right out the front. Approx $7 entry for a tartan track check here to see what days the track is open to the public as there are restrictions as to when the public can run here. Open until late so perfect for those wanting to cut some laps under lights.
Continuous running is ample, divided between parklands and coastal trails. Centennial Park is a green lung within reach of Surry Hills, Bondi and CBD. For other coastal routes, head out to Bondi and run on the coastal path. This is no secret though – get out early to avoid the crowds (before 7am) or else opt for Centennial Park.
Running crews in town includes Run Club Sydney by ION Training leaving from Lululemon's Ivy Store at 7am on Fridays (it's free but register in advance). For something more specific and premium, MYRUNLAB is a comprehensive running club with coaching and organised sessions, called MYTRAINGROUP – drop-in for $30.
For exploring the abundant trails surrounding Sydney, request to be added to the Trailblazers Running Club Facebook Group or email them to find out upcoming dates, times and routes – trailblazersaust@gmail.com.
Cycling
Sydney is set up better than most for immediate riding within the city for maintaining fitness, and more challenging rides to the north and south.
Centennial Park is the epicentre of cycling in Sydney. A full loop is 3.9km around with minimal elevation change. If you are looking to ride fast, get to Centennial Park between 5.30am and 7.30am during the week – this is when it's safest for cyclists. After this window, more pedestrians are around and awareness of cycling and the speed of road bikes remains low, so it can be dangerous if you're looking to continue with your workout uninterrupted.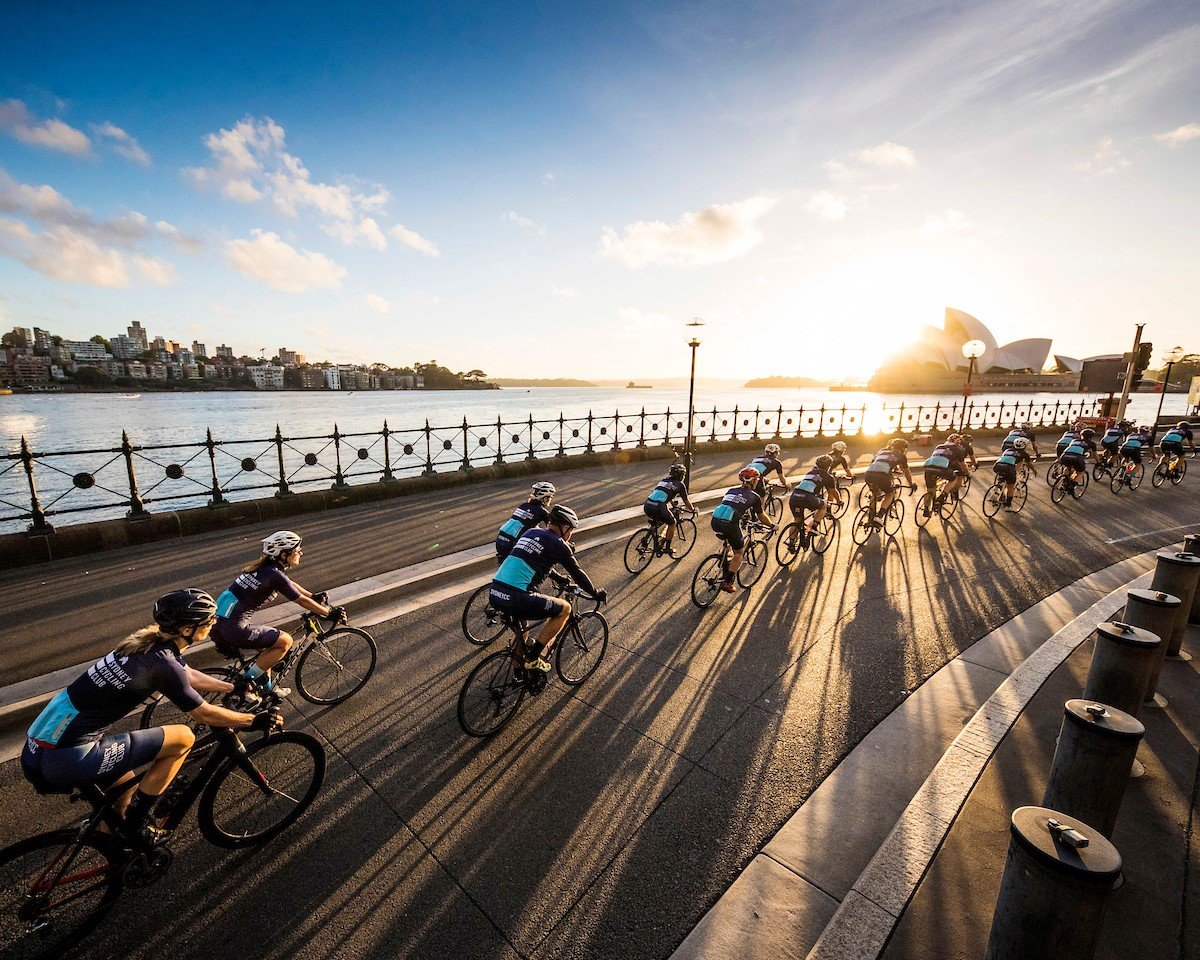 Short hill reps are accessible within the city limits. Parkes Drive is in the northern side of Centennial Park, only 400m and just over 5%. If you have more time, carve east to Bellevue Hill one neighbourhood over from Woollahra to try on a 2.1km / 3.8% climb, Cranbook & Victoria Road, or a sharper, shorter climb over 1.2km / 6.7% starting from Woollahra Golf Club, The Thumper.
For choosing a gateway ride heading to the south of Sydney, the Royal National Park Loop located 30 kilometres from the CBD is worth noting. The loop has a serious of climbs and helped multiple Ironman world champions and elite cyclists become strong riders including the likes of Greg Welch, Chris McCormack, Michelle Jones and Craig Alexander as they all live within close proximity to the National Park. To get there and complete a anti-clockwise loop, roll through Sutherland and Heathcote, continuing south to Waterfall where you make a left and continue the loop in an anti-clockwise direction. You'll pop out one mile south of Sutherland, a junction to note on your way out of town (Farnell Avenue after Loftus Oval).
When riding over the Harbour Bridge, note that there are allocated sides of the bridge for bikes and pedestrians. When heading from the CBD South to North, you must ride over the bridge on the left hand side – the righthand side is only for walkers and runners. Once over the bridge you make your way to Pittwater Road where you ride along the beaches all the way to the National Park where you are met by hundreds of other cyclists and few cars on weekends. The West Head lookout gives you an incredible 240-degree view of Palm Beach or the fictional town of Summer Bay where Home and Away is filmed.
Swimming
Sydney's swimming scene is iconic and easily tempts northern hemisphere athletes in the winter, with probably unrivalled access to open water pools and lidos. Not only does Sydney have some of the world's most amazing outdoor ocean pools it also has over six Olympic size pools within a stone's throw from the CBD. The Ian Thorpe Aquatic Centre, is one indoor 50m pool, with the remainder being outdoors and varying in water type.
A note on access. Depending on how long you are staying in Sydney and how much you plan to swim, it's worth looking into a 360 pass, this gives you access to all City of Sydney Pools and pools with gyms and classes. The four pools mentioned below are accessible using the pass.
Prince Alfred Park Pool is a prime outdoor Olympic-length pool that wins for convenience, located next to Central Station which is the interchange for most of Sydney's train/ bus or light rail network. The pool has recently been renovated and the facility is perfect for a morning swim before hopping on public transport and heading into work. This pool does not have gym facilities.
Andrew Boy Charlton is a heated chlorine/ salt water pool that sits next to the botanic gardens overlooking the Navy Base. Logistically it is a bit harder to get to, You can ride your bike and lock it to the bike stands out the front. There is a Bus, the 441 that runs between 7.30am-6.00pm Monday – Saturday every half hour. Lots of city workers jog from their offices with goggles in hand and swim here at lunchtime in summer so 11.30am to 1pm is it's busiest time during the week. This pool is only open from 1st of September through to the 20th of March, if you are visiting Sydney in Winter unfortunately you won't be able to access this stunning pool.
North Sydney Pool is one of Sydney's older pools, perched on the Northside of the Harbour Bridge right next to the famous Luna Park this Pool is open year round and with views of the Harbour Bridge it is one of the most photographed pools in Australia.
Victoria Park Pool: Situated west of Sydney's CBD this 50m Olympic pool is one of the less busy pools. There are buses that run down broadway and can drop you outside Victoria Park, this pool also has a gym and is located next to Sydney University.
Missing out on Sydney's ocean pools is sinful, especially the institution that is Bondi Icebergs. This Outdoor Ocean Pool is a little different to the rest as it's privately owned which means that you need to pay to get inside and use the facilities, the good news is that if you do swim in winter there is a sauna to jump in afterwards. Just over one mile along the coast is the more wild Bronte Baths – 30m in length and good early morning.
Gym
Like most major cities now Sydney is home to hundreds of gyms. The 360 pass is a pool + gym pass that can be purchased at the City of Sydney pools. The facilities that have gyms are Cook and Phillip and Victoria Park Pool. Both of these have everything you need including weight machines, treadmills, olympic bars, squat racks and dumb bells.
Sleeping & Eating
A trip to Sydney can be ruined. Verging on the tropical, temperatures can be hard to bear. Guaranteeing a good night's sleep is vital, also opening gateways for vitality during the day from smashed avocado to surf and sundown yoga. Eateries are in abundance, foundations which have largely guided new world cuisine since the millennium began.
For brunch, try on bills in Darlinghurst north of Paddington, from Bill Granger (owner of Granger & Co. in London). Venturing towards non-native options, look out for 10WilliamSt, a diminutive venue serving Italian food.
The Old Clare and Paramount House Hotel are two central hotels worth aiming for, located in CBD and Surry Hills respectively. Paramount House bedrooms start at £145 / $160, following other affordable luxury hotels in their naming: Nook, Everyday, Sunny, Loft and Mack Daddy. Grab a Nook and make the most of communal spaces and the impressive Paramount Recreational Club, a proper gym facility in its own right. Visit the website to browse equipment and book classes.
The Old Clare Hotel is one mile east of Paramount House, offering slightly reduced pricing of £125 / $140 per night. Their nine bedrooms are unique, ranging from spacious Standard to palatial suite. The Old Clare has a pool for dipping, but not suited for lap swimming. Their gym is open 24 hours – weights and cardio equipment. Staying also comes with the perk of being able to borrow "lightweight city bikes" – decent looking pieces of kit for getting around, but not a substitute for a road bike rental. Booking direct also comes with the ultimate perk – 1pm check-in and 1pm check-out.
Directory
Andrew (Boy) Charlton Pool: +61293586686
Bondi Icebergs Lido: +61291303120
E.S Marks Running Track Randwick: +61293396699
Old Clare Hotel: +61282778277