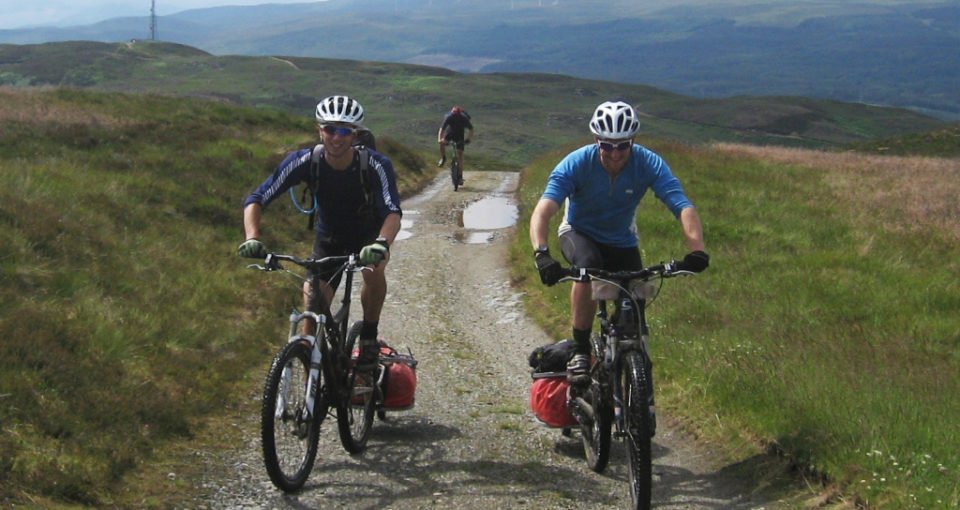 The Suunto T6d is described by the manufacturer as a 'sports laboratory on your wrist' and it's an apt description for a watch that is compatible with a variety of remote pods that measure speed, distance and cadence for cycling, running and other endurance sports. This watch has been thoroughly tested by three members of the Magnetic Junction Team including epic cyclist Jack Richards. Whilst it would be untrue to state that we all hold the same opinion on this product, I'll attempt to  summarise the team's views on a product that we've committed a serious amount of sweat to testing over the last few months.
I'll admit to being a big fan of Suunto products having previously owned a Suunto Vector which has survived 9 years of outdoor abuse. I've worn the Vector for everything from Coasteering and Gorge-Walking, to racing in mountain marathons. In that time I've only ever seen the screen slightly misted once from spending an extended period attached to a rucsac whilst ice-climbing at altitude near Chamonix. I've changed the battery twice in my period of ownership with a blunt screwdriver and a battery purchased from a supermarket.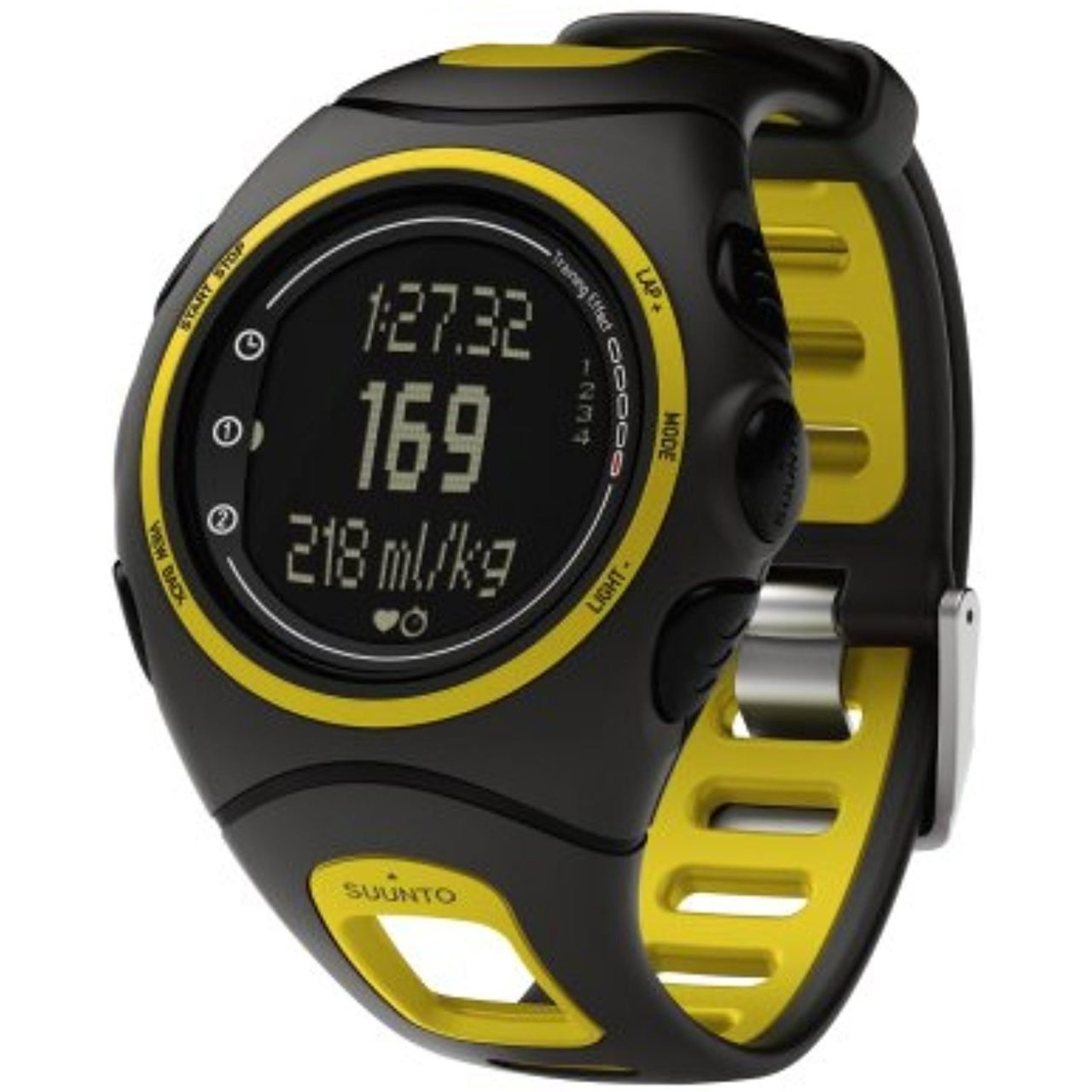 The T6d is in a different league of complexity and performance to the basic Vector but since I've had the watch I've subjected it to a similar lack of love. I can confirm the heart rate monitor works in the Lui Gorge, Braemar when fully submerged and that it can survive the entire weight of a canoe being dangled from its wrist strap during an accidental entanglement when unloading a trailer. If anything the screen is more scratch resistant than the Vector and the shrouded and solid buttons are much better protected. It is also a slimmer, lighter and smaller watch capable of going 100m deep underwater – quite an achievement when you consider the functions and the fact it has a USB port.
Ergonomics and Design
When it arrived I was disappointed with the looks of this watch as for a very expensive product it somehow manages to achieve an aesthetic that is not as good as other Suunto products such as the new Core. I guess this is a very subjective issue and what for some is desirable, others dislike. What our team all agreed on was that the reverse contrast of our particular model was quite hard to read in some light conditions. Suunto also make the T6d with a normal black LCD on grey background and we recommend this as a better option for most people.
Whilst I like the recessed buttons, as they snagged less on drysuits, wetsuits and watersports cags that I wear at work as an outdoor instructor for adventure aberdeen,  the other test team members found the buttons a bit hard to locate (especially at night). The buttons also require a very hard 'PUSH' to operate, which again I liked as it meant no daft reset alarms etc. but on the bike it can make you wobble if you're pushing hard sideways on the handlebar mount!
The user interface took me a while to get attuned to after years of using the Vector as all four buttons are different. However, whilst not rivalling an iPhone for intuitive usability it is logical and works well if you invest a bit of time and practice before trying to operate it whilst riding your bike downhill.  I particularly liked the option to pre-select and tune what views and information you would like to see in various modes whilst they are 'live' and recording data – a very neat function indeed.
Pods and Peripherals
Utterly flawless would be my summary of the remote pods. The bike pods and foot pods are absolutely superb. They took me no time to set up and have given uninterrupted info and are extremely accurate. The foot pod is like some 'alien technology' such is its accuracy on out-and-back runs from my front door. In this function it is consistent to the metre every time and verified by my Memory Map as being correct. The heart rate strap is also very supple and comfortable, whilst retaining that all important reliability – even underwater in a gorge! The batteries are all holding up so far and only the fairly gentle touch required by the USB connector to work correctly was an issue for this ham fisted tester.
Movescount and Data storage
Movescount is a sports community website which looks and works remarkably like a sporty Facebook with better graphics and more attractive people! We have already reviewed Movescount in detail, but I mention it here because without this vital piece of software the T6d is a pretty dull instrument.
The website graphically displays all the data on the watch and allows you to clear the relatively small memory on the watch so you can go out and run/ride again! The small memory storage is to my mind one of the biggest glitches on the watch. Jack and I wanted to use the T6d on our X-Scotland epic cycle but couldn't as there was insufficient data storage to last 5 days of riding. In fact a 24hr solo race like the Relentless 24 may not fit on the watch. As an endurance racer I consider that a serious omission on a watch aimed at exactly that user base.
Summary
Despite the odd glitches mentioned above, I've really enjoyed using the T6d. Recording my data to our Movescount group and trying to get somewhere close to Jack's monthly mileage has been a great motivator. It is good to have a record of what training you 'actually' do and for me that allows me to plan my training better for subsequent days and weeks. The sheer brilliance of the pods, especially the run pod, confirmed to me that this is one of the very best fitness and training watches out there. If you can afford one you will not be disappointed. It is worth stating here that if you are planning a purchase, buy the GPS pod as it will complete most of the functions the three separate run/bike/cadence pods do with less faff.
Despite our solid recommendation it is hard not to feel that the era of these watches could soon be at an end. Touch screen GPS sets such as the Garmin Edge series offer all the functions of this watch with easier set-up and a beautiful interface. However, at present you couldn't take these fragile touchscreens diving to 100m, nor would they last long on my wrist. Until the day we see a mega-robust alternative, the Suunto T6d will still hold an edge over an 'Edge' for me!
Colours: Black Smoke (Black and Grey – normal screen) Black Flame (Black and Yellow – tested with contrasting screen) and Black Fusion (Black and Red- normal screen). Accessories include: foot pod, bike pod (3 colours), cadence pod, GPS pod, Road bike skewer pod, dual comfort belt, bike handlebar mount, USB cable.
For more information on the Suunto T6d, visit suunto.com. Header image: Jack Richards and Richard Lawes both wearing Suunto T6d on the Corrieyarrich Pass.