Ski Spree in Sainte Foy, France
Will Ross, September 18, 2013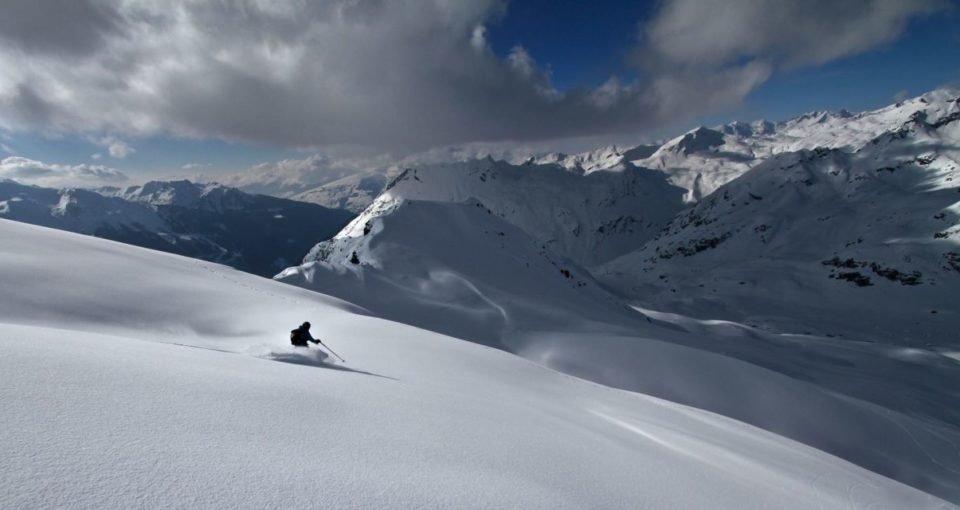 The small French ski resort of Sainte Foy in the Savoie department of the Rhône-Alpes is known by a select few for the quality and quantity of its off-piste areas, all serviced by three end-to-end chair lifts. Backcountry routes slip off the sides of the piste, making for an easy-to-access powder hunting experience.
Thanks to its north-west facing slopes, snow hangs around for longer in Sainte Foy than other larger ski areas. Once the snowline drops down the mountain as far as the village, Sainte Foy becomes a furious tree skiing hub.
When it comes to thinking about lift passes, Sainte Foy is way cheaper than other resorts with a 6-day adult pass at €191.50, and a 6-day infant at €154 (full 2015/16 prices). Yes, lifts aren't as developed as many of the larger resorts, but the rustic charm of his European village is still intact.
Navigating the terrain
Three lifts get you to the Col de l'Aiguille (2620m) from where you can find untracked powder to the left and right. From the Rocher de Pierre d'Arbine (2647m) there are three more routes, one of which leads down the the Refuge le Monal (accommodation). Also grin and bear a moderate climb along the to the left of the top chair lift to the Pointe de la Foglietta (2930m) for 1700 metres of top class off piste vertical descent.
If you're looking to combine some of your own routes with some inspiration from elite freeride skiers, who have passed through the mountain for Freeride World Tour Qualifiers. through Sainte Foy on 19th March 2016 – the Freeride World Tour Qualifiers. Download the off-piste winter map and get planning your routes.
Those looking for ski guides or tuition should seek out Tarentaise Tours is a slick adventure company operating out of Sainte Foy. Their winter activities include an array of alpine treats, including single-day ski tours in the Tarentaise Valley and multi-day hut-to-hut options. Additionally, the ESF Sainte-Foy has a group of instructors that specialise in off-piste guiding. Find out how to book an ESF off-piste guide.
Sainte Foy Accommodation
For large, catered groups, check out Chalet Rassel – outrageous decor with sumptuous 4-course meals in the evening. Another chalet option is the hotel/chalet Yellowstone Ski Lodge which also wins points for design.
Getting to Sainte Foy by train
During the winter, Eurostar has a direct service to Bourg-Saint-Maurice from London leaving on Friday evenings and Saturday mornings. Over the Christmas and New Year periods there are trains on Sundays too.
Direct trains return to London from the French Alps on Saturday mornings and Saturday afternoons during the ski season and again on Sunday during the Christmas and New Year periods.
To get from Bourg Saint-Maurice, a taxi of 55 euros. Failing this buses run regularly between the station and the resort.