An Unusual Matrimony: Philosophy and Professional Skiing
Will Ross, November 19, 2014
Finding a ski film full of optimism and inspiring action isn't hard. But few attempt to deliver a coherent analysis of happiness, the kind of rigour that comes through in the work of British-born philosopher, Alan Watts. Known for his progressive approach to finding a joyful life-balance, Watts and his enduring writing punctuates the narrative of one of this season's celebrated ski films, Days of My Youth.
Born in 1915, Watts was known for adopting and popularising Eastern philosophy in the West, a stance which took him into publishing by his late 20s. His writings are resurrected in Days of My Youth as audio, starting with his popular enquiry:
"What do you desire? What makes you itch? What would you like to do if money were no object? How would you really enjoy spending your life?"
The film follows a team of professional skiers as they seek to answer these fundamental questions, taking them to the most sought after alpine playgrounds in North America. Between spines in Alaska, British Columbia's Coast Mountains and Crested Butte, producers lead a parade of athletes on a two-year journey and the creation of a one-hour film primed for the 2014/15 ski season.
Based out of Squaw Valley, California, Swatch-sponsored pro athlete Cody Townsend is aware of the sacrifices that need to be made in realising his dream, life in the mountains.
"I went to university but I went to university over seven years and I lived at home and I worked 40 hours a week waiting tables so that I could pay for school so that I didn't have to graduate with debt and I could do whatever I wanted. I gave up the college ass life of partying and doing the whole thing that everyone glorifies as college, going and getting wasted and partying with friends and all that stuff, I gave that up so I could go and chase these other things."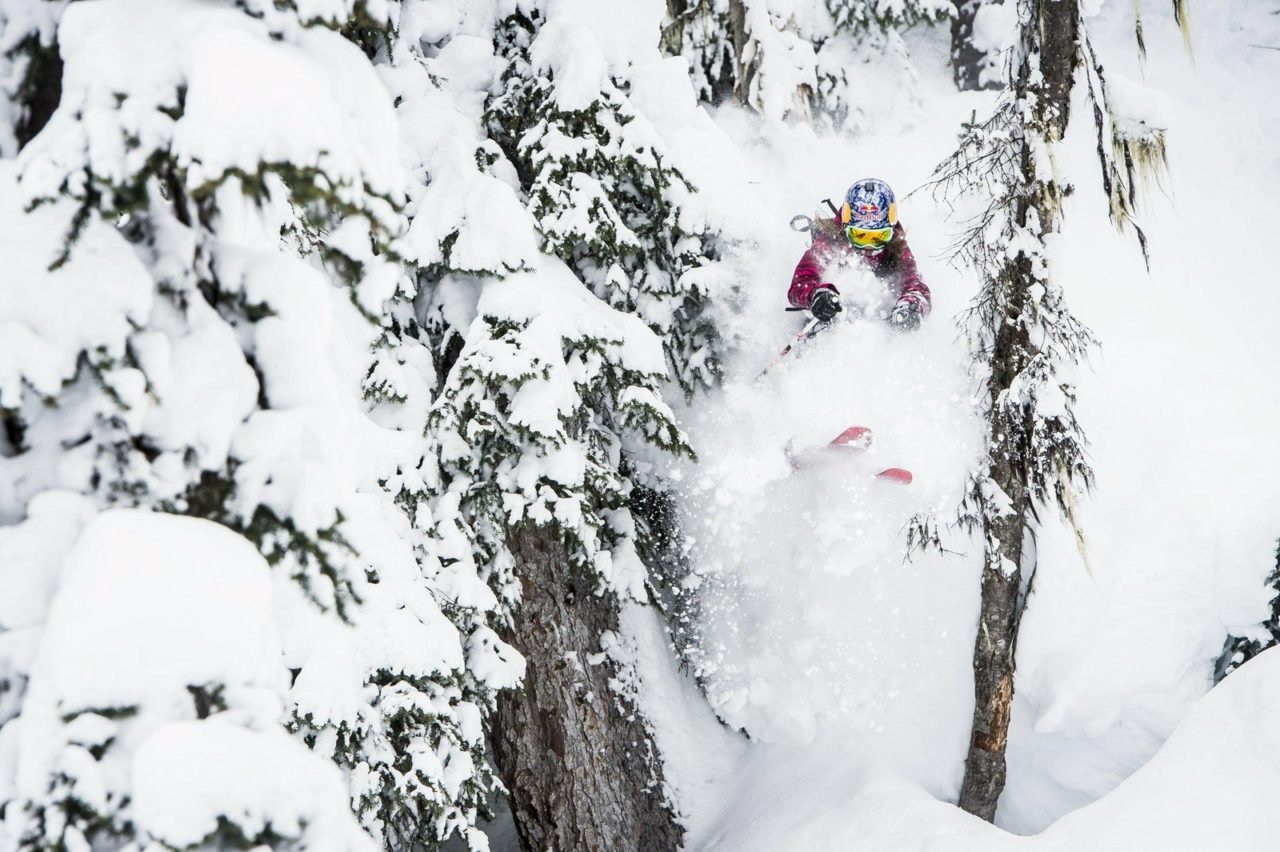 One of Watts' cornerstone concepts deals with the raising of children, and the role parents place in choosing life principles their offspring come to learn. What he refers to as the "power game" becomes the primary mode of learning, in which the child at first sees no value. To the child "the things that the adult considers irrelevant to survival, are perfectly important."
By using the analogy of viewing an object with different levels of magnification – via microscope, the naked eye and telescope – Watts attempts to argue that different values are set by people according to their different point of view. It's this fluidity of values that Townsend's teammate, Markus Eder, had to handle when working in a traditional job before turning pro and going full-time.
"I was working mostly with older people after school, everybody was like, you idiot, you're never going to step up in your job if you do this, and I just, I don't know, sometimes I just see a few guys from my old job and they're like impressed now."
At first, thinking about a practical approach to doing what you want and making ends meet is tricky. Watts suggests doing what you really love, and eventually mastering it to the degree that someone is willing to pay for your product or service. For Richard Permin, the third Swatch rider who made it to London's premiere early this month, pursuing a career in skiing meant getting to the slopes and spending as much time on snow as possible.
"In the beginning, I just wanted to be a ski teacher, I stopped school because I wanted to be on the snow and I just wanted to be a ski teacher and I became better and better and now it's my job. And it was just a dream at the beginning, I went into it straight."
Days of My Youth is certainly a thrilling and inspiring insight into skiing at the top level, and the wider message of being true to yourself. In trying to explain why the film serves as a good medium to project this message, Townsend says it well, "we're all professionals at looking at what we want to do and going and doing it."
Header Image: Red Bull Media House