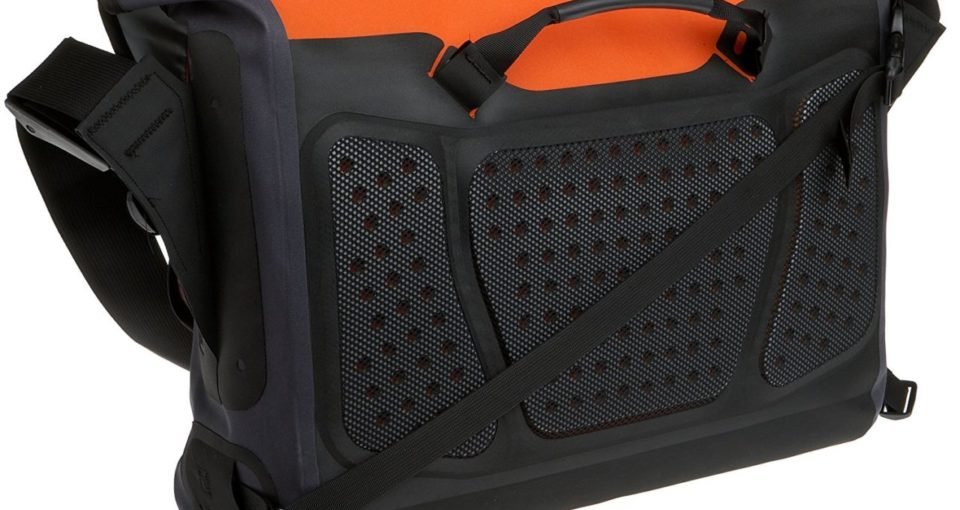 Cascade Designs rose to prominence with the now ubiquitous Therm-a-Rest in 1971.  Their initial success with Therm-a-Rest prompted the development of further brands including MSR, Platypus and SealLine – a growth that helped consolidate an extensive commitment to outdoor conservation, education, events in North America and Europe.
With brands built on products that bring comfort and convenience to the wilderness, SealLine have made a foray into the metropolis with their urban range. The slogan on the homepage urges you to 'Commute Fearlessly', hich anyone who regularly does battle with motorists will know is easier said than done. This range aims itself at the weekend warrior who wants a durable SealLine product for their quotidian commute.
The most impressive facet of the award-winning Urban Shoulder Bag is the assiduous attention to detail in all aspects of the product.  The durable waterproof material, the Quick-Clips which enable one-handed opening (particularly useful if on the phone whilst walking and needing to reference something in the bag) and the interior architecture filled with partitions and pockets make it work in its environment.  The back pad is comfortable, the waist loop stops it swinging round whilst cycling and there is even a bracket for affixing a bike light.  All these features display an astute  and thorough approach to the design.
The bag is deceptively large, with space for a 17 inch laptop, but sits nicely in the small of the back.  The orange colour we tested made for an unmissable, effulgent beacon to other road users on murky days.  There is little to criticise;  SealLine have taken everything they know about making products that withstand the great outdoors and created a bag that the discerning adventurer should get excited about on a Monday morning after a weekend in the hills.
For more information on the SealLine Urban Bag, visit seallinegear.com
Further gear reviews can be found at zafiri.com/gear