Sangre de Cristo Wilderness: Music Pass & Sand Creek Lakes
Meghann Maurer, April 2, 2015
Music Pass (11,500 ft) was so named because of the rumored musical sounds that can be heard as the wind passes over Music Mountain and the other surrounding peaks that guard the Upper Sand Creek Basin. Located in the Sangre de Cristos, a chain of mountains that run from southern Colorado through northern New Mexico, the basin sits at the northernmost end of the Great Sand Dunes National Park & Preserve.
Once over the summit of Music Pass, the basin offers plenty of options for longer hikes, camping, fishing, and summiting any of the 13ers that sit on the west side of the Sand Creek drainage. The junction to Little Sand Creek Lakes lies a short mile below the summit. This trail can be followed to the lakes for another 7 miles or even further along the Sand Creek River to the western side of the range and the Sand Dunes.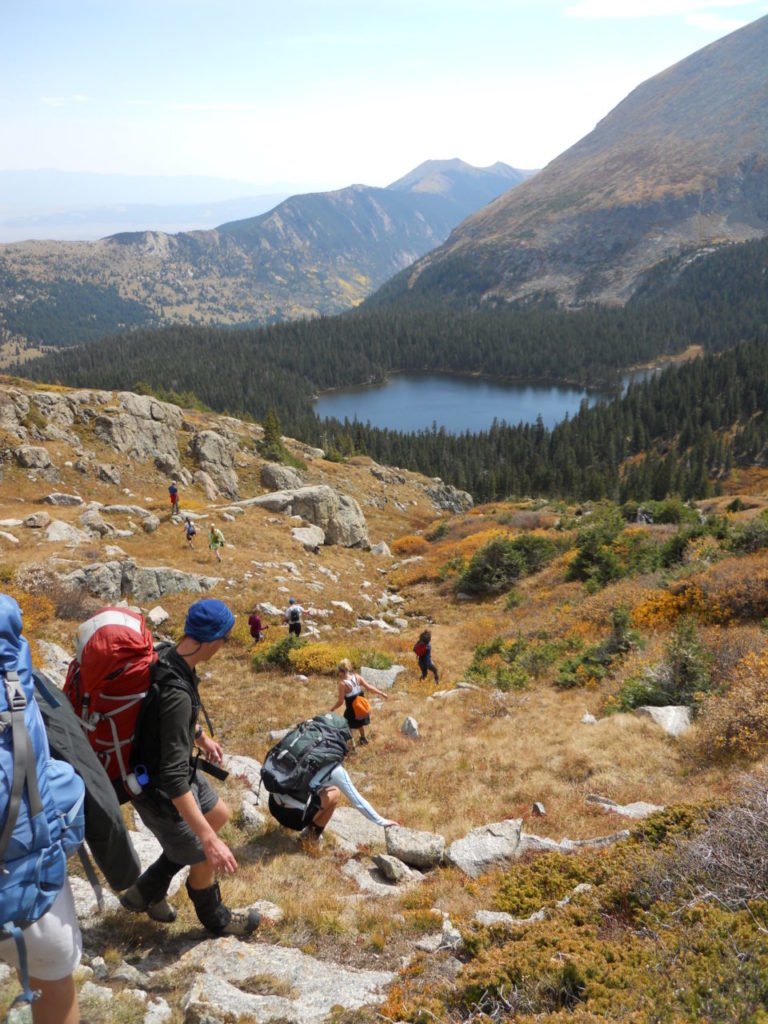 Lower Sand Creek Lake is the closest lake from the summit (3 miles) with stunning views of Tijeras Peak (13,604 ft) and Music Mountain (13,380 ft). Upper Sand Creek Lake (3.5 miles from the MP summit) is slightly higher and maintains views of the northern face of Music Mountain and Milwaukee Peak (13,522 ft). For detailed information on summit routes for each of these peaks, consult the trip reports posted at 13ers.com.
Although there is a better choice of campsites at Lower Sand Creek Lake, well-beaten paths off of the main trail to Upper Sand Creek Lake lead to a couple of protected sites. There are plenty of areas just above Upper Sand Creek Lake that make great spots for sleeping under the stars and watching the sunrise.
When to go
If you plan on summiting any of the region's 13ers, waiting until late summer will reduce your chances of encountering snow. Mid-summer through mid-autumn is generally considered the optimal time to venture into high alpine regions of the Rockies. However, be prepared for any kind of weather regardless of when you plan to go. Additionally, late September is the best time to take in the impressive changing of the aspens.
Getting there
From Westcliffe, Colorado take Highway 69 south 4.2 miles to CO Rd 119 (Colfax Lane)  to access the trailhead for Music Pass from the east. Take a right onto CO Rd 119 and continue south for 5.6 miles. At the "T" junction, turn left onto CO Rd 120 (South Colony Rd). From here the road will become increasingly difficult for those without 4WD and high clearance. Once into the trees there are several areas to park and camp. The NPS suggests that 2WD drivers can park where the Rainbow Trail crosses Music Pass Road. From here, walk 3.5 miles to the pass. Those with 4WD can continue up the road another 2.5 miles to park and continue the remaining steep mile on foot.
Useful Information
The Upper Sand Creek Basin can also be accessed from the Sand Ramp Trail to Sand Creek Trail from the western side of the preserve.
Great Sand Dunes National Park and Preserve main office: (719) 378-6399
San Carlos Ranger District: (719) 269-8500
Westcliffe Ranger Station: (719) 783-2079