Review of Zoot Ultra XOTHERM Softshell
Craig Fellers, January 1, 2015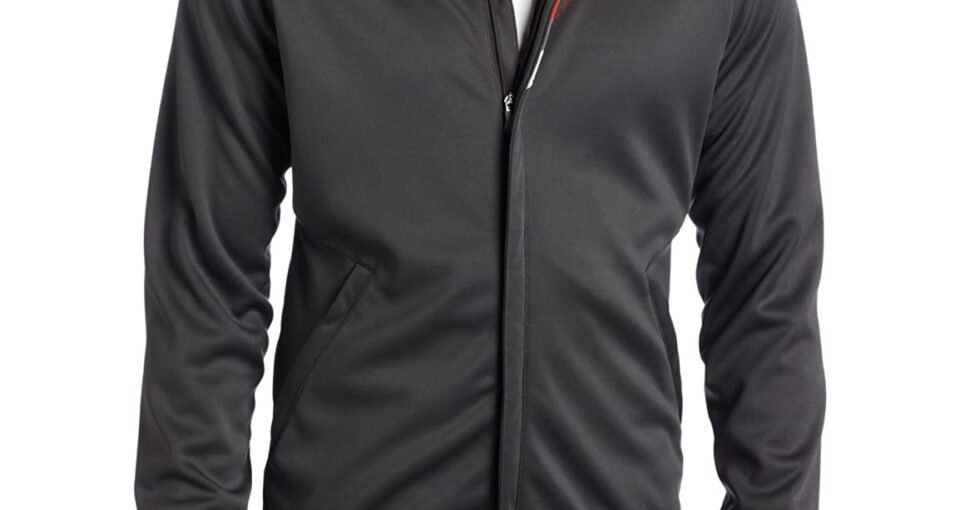 If you know how to swim, bike and run, you are well aware of the triathlon performance gear and clothing company, Zoot. They have been producing innovative training and racing products since 1983 when they first broke into the triathlon market producing wetsuits. With their growing popularity, Zoot has moved its catchy ambiagram logo from its roots in black neoprene to a variety of cycling kits, running shoes, and apparel approaching each new discipline with the same ingenuity that made their wetsuits so successful.
When it comes to choosing a jacket, I always find myself in the same predicament. Is it better to have something that is comfortable that I want to wear every day or a jacket that will actually resist the elements to keep me dry and sheltered from the wind? The new Zoot Ultra XOTHERM Softshell jacket, like the Zoot products before it, is a clever blend of technologies that creates a soft shell keeping you warm and dry in most any condition while retaining comfort and style that will have you choosing it over the other jackets in your closet for daily wear.
Features
For a jacket that claims to be (and is mildly) waterproof it is surprisingly stretchy. If you are out in a downpour, you'll need a bit more protection, but a light rain beads off the outer WRKS Thermo fabric surprisingly well for something that feels more like a thermal base layer than a plastic bag. The Jacket is made up of three distinctive layers that provide this multi-functionality.
My favourite feature is marketed as the product's 'back draft cuffs', which form a second layer of stretchy material originating inside the sleeve from the forearm going down to the wrist that preventing air from flowing up the loose fit sleeve when on a bike. It is significantly more comfortable than traditional elastic cuffs, and keeps the smooth lines of the jacket. The hidden full zipper also helps to create a clean, seamless appearance that is accented by subtly stitched Zoot 'Z' logo on the chest. Reflective patches are incorporated into the design will keep you safer on the road without being obtrusive to the crisp, clean design, and all the seams are reinforced for added durability.
The XOTHERM is specifically designed for the active triathlete lifestyle, and where its superb breathability is appreciated during a cold weather jog or bike ride, it doesn't provide the insulation needed for less rigorous outdoor adventures, or temperatures below about 35 degrees Fahrenheit. Don't choose this jacket if you are going snow camping or mountaineering, but for triathlon, it can't be beaten.
Useful Information
UK RRP £105 (men's and women's) | US MSRP $150 (men's and women's) | In South Africa contact Troisport
See the Zoot sizing chart on the product page.
Zoot Dealer Locator.
Craig Fellers is based out of Santa Cruz where he is the owner and optometrist at Midtown Optometry.