Inaugural Pyongyang Randonnée, North Korea
Will Ross, February 14, 2020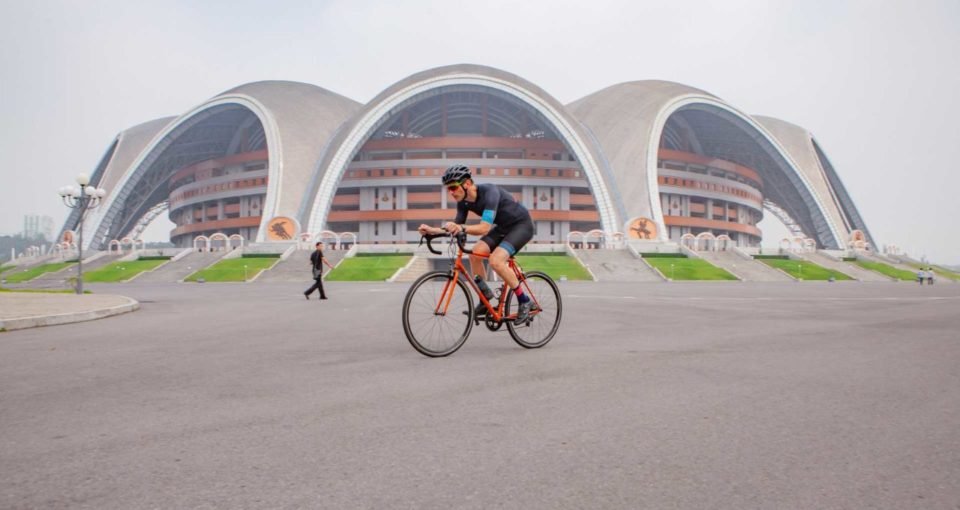 Following a year of tension between North Korea and the West, it's a relief to see cyclists take a more sympathetic approach to crossing borders. Starting at the end of August 2020, travel operator Koryo Tours and Serk Cycling have been granted access for a group of foreign cyclists to ride through North Korea along a fixed route.
This glance into North Korea isn't without its logistical details. The 10-day itinerary starts in mid-August 2020 with four days riding around Beijing, the home city of Serk Cycling and the entry point to North Korea. Beijing rides include unfound local routes and climbs, including tours via the Great Wall and The Beijing Stelvio (photo below).
After crossing the border by air on day 5, cyclist will set out on day 6 south from the capital on the highway to Seoul, passing the famous Arch of Reuinification and finishing in the city of Kaesong just by the border.  In the morning of day 7 they will visit the DMZ itself, before returning to Pyongyang to ride a timed course around the May Day Stadiuma and then out to Ryonggaksan (Dragon Mountain) on the outskirts of the city.  The itinerary then swings north on day 9 when the group charter a plane to fly to the far north of the country. Days 6 and 7 are spent visiting the DMZ and riding local routes around Pyongyang before the itinerary swings north on day 9 when the group charter a plane to fly to the north of the country.
North Koreans higher latitudes are home to remote mountain roads of the fabled Mt Paektu (2744m), the sacred birthplace of the Korean people. A 130km / 1400vm route completes an itinerary that navigates a territory famously occupied by guerrilla troops during the days when Korea was a Japanese colony.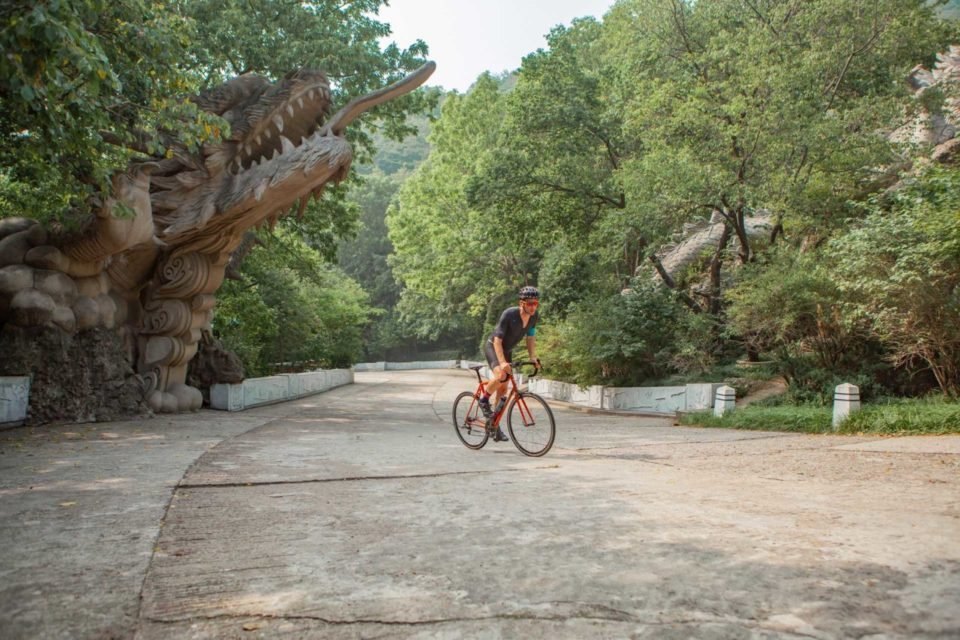 Serk have made a thorough tour of regions and roads, publishing stunning itinerary on their website at serk.cc/northkorea. With a requirement that foreign tourists be navigated around Pyongyang, there's no other way to effectively ride on skinny tires in North Korea.
As part of a 90-second clip, videographer Tom Skipp presents Pyongyang Randonnee, a motivating piece for those able to join the itinerary or else take on Serk's pioneering approach to frontier.
For more information and to state your interest, go to serk.cc/northkorea. All photos Tom Skipp.