Review of POC Octal Road Cycling Helmet
Will Ross, June 6, 2017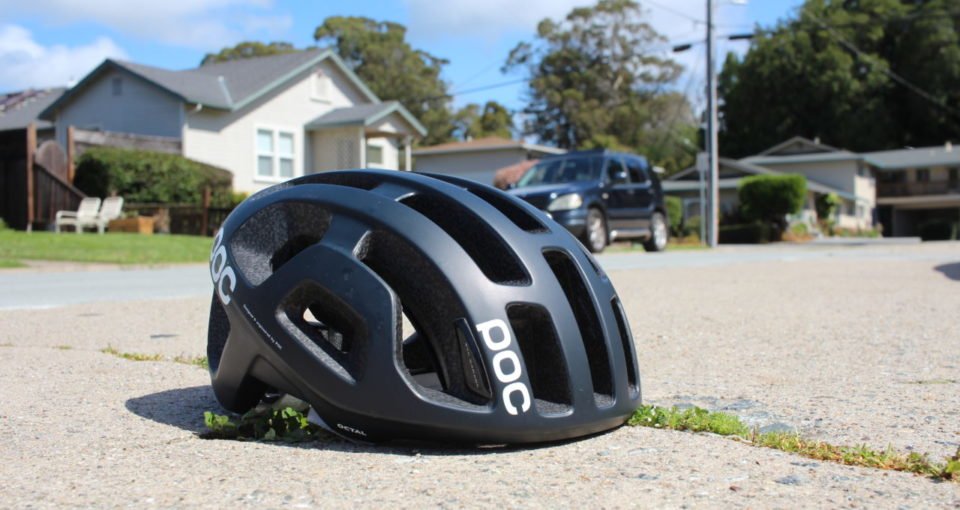 Throw on a helmet to bike around Munich and you'll be one of the few cyclists sensible enough to adopt adequate protection when snaking between patches of lederhosen and diernl. Even if you're setting out for your morning ride, you'll find some optimistic silhouettes working their way home with a final "helles" lager as company.
Admittedly, the road cycling infrastructure in the Bavarian capital is outstanding. Aside from the network tram tracks, you're far better off in Munich than most European cities of similar size. Still, headgear is worth shopping for wherever you live and ride, especially if you're looking to divert attention away from your favourite lycra as you hobble into an unfamiliar coffee spot.
During my time in the city, I grabbed POC's Octal helmet, a low slung thing with a wide birth that's noticeable from a block away. A selective array of 20 large vents broaden the helmet's width, offering superior venting than most helmets in the category.
Though the engineering behind this more open structure is sound, this additional girth does come with an inconvenience: you can't easily slip your sunglasses between the vents to store them above your forehead. The vents are too wide and a pair of high-friction pads designed to catch them don't offer much security.
As for weight, a medium size comes in at 204g, which is brilliant but not the lightest in the world of high-end headgear. To justify this, additional protection can be found in the temples and at the back of the head, brought into a unibody shell. However, considering the liberal venting, this additional weight doesn't feel like cumbersome factor.
POC's heritage in physical "on-impact" protection extends through: using an ICE tag barcode system (In Case of Emergency), you can attach important details in case you crash and fall unconscious.
By scanning a QR code, a medic can get vital information from you, even if you're not responsive or lack optimal focus. Though progressive, it's hard to know how many medics would know to scan this information with their smartphone, rather than haul you to safety and run checks in the emergency vehicle. But it's an impressive addition and part of a trend to attach additional information to personal objects.
A further tech play involves the ICEdot Crash Sensor which can clip to the rear portion of the helmet and relay location data to an app on your smartphone via Bluetooth. This data can then be set to a timer so if you're stationary for an extended period of time, the app sitting on your smartphone will notify the emergency services.
Read more about the tech behind the Octal helmet and download ICEdot's iPhone or Android app.