Otter African Trail Race, Garden Route in South Africa
Will Ross, September 4, 2023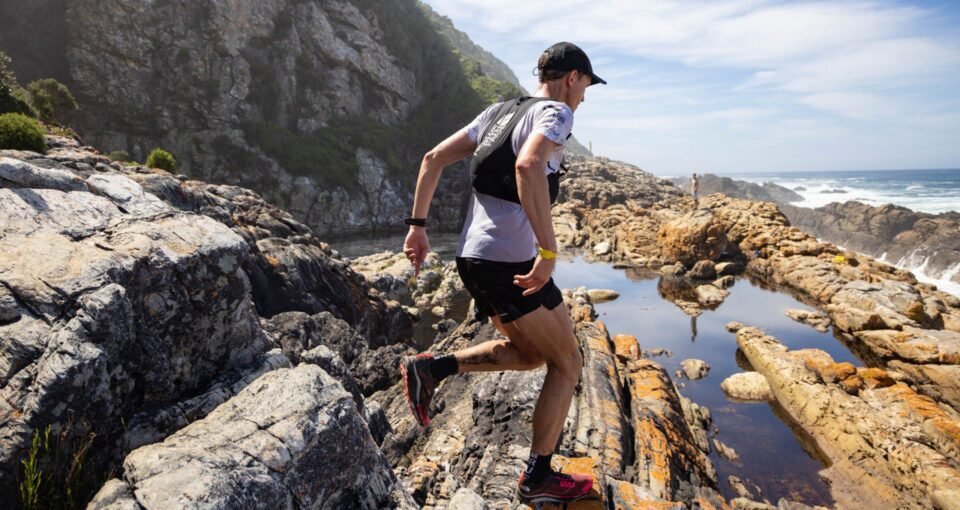 The Otter African Trail Race is an October 2-day ultramarathon between George and Knysna, two towns on South Africa's coastal Garden Route. Runners navigate coastal paths, beach, tarmac and narrow gorges at high tide.
The race is a marathon in length and the route direction alternates each year – the Otter Edition traverses East to West starting in Storms River and finishing in Natures Valley. The Retto Edition runs West to East, from Natures Valley to Storms River. According to race records, the Retto is marginally faster – 3hrs 40mins for men and 4hrs 33mins for women.
The 42km Grail of Trail route features rugged Indian Ocean coastline trails and 2600m of vertical climbing some using via ferrata. There are four river crossings in total, and 11 significant climbs.
Two races take place across the weekend, each with a prologue.
Otter – Challenge – 11hr cut-off
Otter – Race – 9hr cut-off
Getting to the start line is possible via Cape Town or Port Elizabeth, with local connections in George.
Enter the Otter Trail Race here