Osprey Porter 46L Travel Bag
Will Ross, March 10, 2017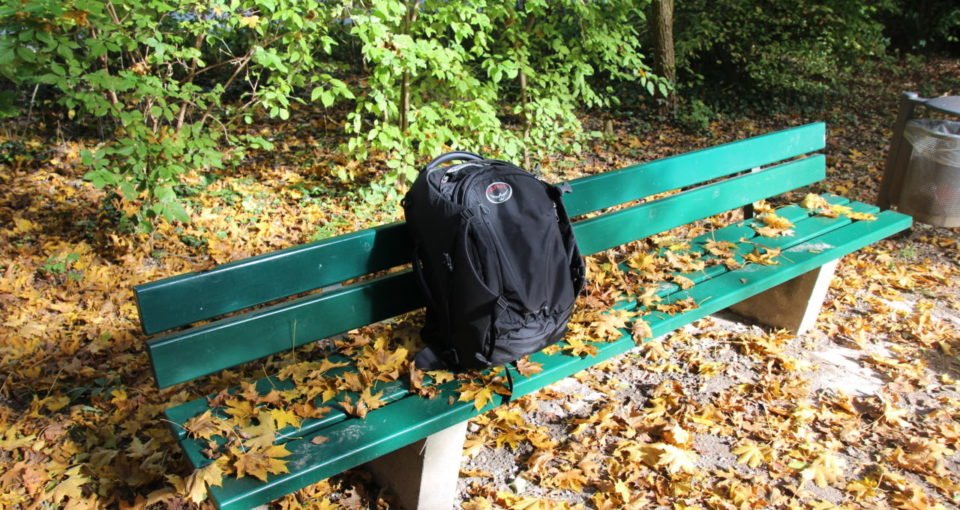 Packing for a long weekend with your bike throws you into the gauntlet of one big problem: how to find a backpack that can fit enough clothes for sport and for evenings, while being mobile enough when worn as a backpack.
Either you go minimal and have a streamlined 25L backpack and find yourself wearing the same stuff for two days, or you opt for something large and more cumbersome.
To fill this void, in a pack that isn't merely a small duffle but something streamlined for the saddle, looking to brands like Osprey and Thule is a good start. Each of them design packs with incredible detail and dexterity. For day pursuits, the Thule's Paramount 24L has served well, used commuting on a bike for two years.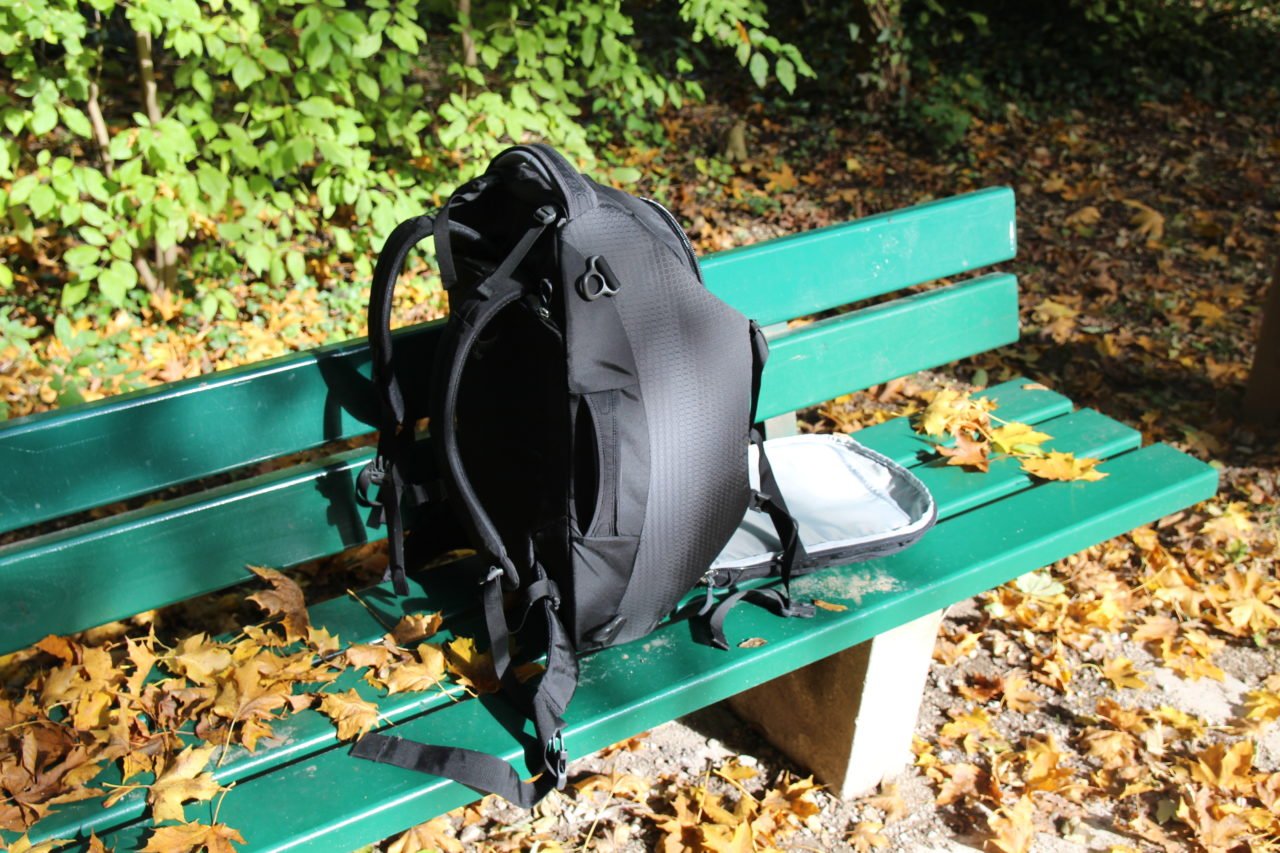 After scoping out the stock at Globetrotter's flagship store in Munich, I found what I was looking for in the for Osprey's Porter 46L. On paper, the pack weighs 1.5kg and comes in the centimetre dimensions of 58 (l) x 40 (w) x 31 (depth).
The Porter 46 is made of two main compartments; a main internal trough and an external sleeve selection, flipped open in the photo above.
The main compartment is well padded on the sidewalls, and to get a sense of the cavity – it's large enough to fit a pair of box files or a stack of seven 15-inch MacBooks. On the inside of each sidewall are pockets for smaller items – one it netted, the other panelled for toiletries.
The fold-out sleeve is full of extra pockets and divisions to stow valuable items that you may need to grab on-the-go. This includes a padded section large enough for a 15-inch MacBook. In addition to an internal zipped pocket, there are two externally located pockets. One fronts the sleeve, large enough for a few dirty clothes and sportswear. A final pocket is located on the top of the bag,snug for a 500ml water bottle.
For good measure, Osprey have attached an emergency whistle to the sternum strap, while the hip straps is built with subtle cushioning. The sidewalls, part of Osprey's proprietary StraightJacket system, are connected to two straps which can be pulled to tighten the pack when the pack isn't fully loaded – handy ergonomics for then you don't need the maximum volume.
As for in-flight portability, the sternum harness and hip straps can be tucked into the pack and zipped away. That way the straps won't be damaged in transit. A handle on the top and side are luxuriously cushioned for carrying without the back straps. (See this video for perspective on the hip belt and how it folds within the pack.
For more information, go to osprey.com
Find more gear reviews at Zafiri.com/gear