Oslo City Guide
Smaller than many European capital cities, Oslo manages to combine fantastic city life with a spirit for the Norwegian outdoors. A mere 15 minute trip by train, bus or tram takes you into the wilderness, a commute you might not normally expect from a European capital city. Nestled between the Oslo fjord and the hilly forest of Nordmarka, it is the perfect city to follow sporting interests, while continuing your urban pursuits in the city.
For its small population Oslo covers a relatively wide area of farms, forest, fjord islands and beautiful lakes. Gifted with these geographical features, getting out into the countryside is a way of life for Norwegian bikers, walker and skiers. In Oslo its not uncommon to find yourself on the T-Bane (Tube) in the city centre with groups of passengers fully clad in lycra and carrying skis.
To make the most of this XXX city guide for endurance athletes, note a few patterns and features. Facilities are broken into categories according to their running, cycling or swimming focus, with a separate section highlighting quality gym facilities in XXX.Finally, the Sleeping & Eating section towards the end of the guide provides an insight into good places for sleeping and fuelling during your time in XXX. A full directory of Google Map-linked addresses are found in the Directory section.
Summer Activities
In summer, Sognsvann, a lake north of the city and only ten minutes away by tube, is the "gateway" to the outdoors and the forest of Nordmarka. On hot summer days locals, tourists and students are out biking, hiking or running in the extensive hilly forest which offers 200km of marked paths. From Songnvann there is an 11km circuit to Ullevalseter where a Norwegian hytte (hut) serves Norwegian specialities.
There is a longer trail, about 40 Km, which leads from Frognerseteren, the final stop on Line 1 on the T-Bane, to Kikut, an idyllic location beside a spectacular lake. It's a popular place to hire canoes, though there are plenty of other chances to kayak with over 300 lakes in the forest, many of which are also suitable for swimming. You can also book cabins in Frognerseteren or camp in the area. Take a map and a compass and make your own tracks along this route.
During the summer months, Oslo fjord is full of ferry operators taking people on trips from the city harbour, Aker Brygge, to various islands around the fjord for sightseeing, museum visits, fishing, kayaking, canoeing and even swimming. There are beautiful beaches and BBQ possibilities at Bygdoy, the peninsula south west of Oslo.
Orientation & Logistics
Oslo is slung into a bowl, reaching out from the XXX harbour.
XXX
Running
Few cities can claim to have twin access of waterfront and forest like Oslo does. Zurich comes close but with Oslo, the forest to the north of the city essentially stretches in a patchwork to the north of the county, XXX miles in Tromso. It's here that the best runs are found – take the tram to XXX.
XXX
A series of hills
Athletics track is Bislett where Norwegian engineers has managed to include a two-lane track beneath the grandstand. Probably not one for hurtling with sprints, but ideal if you're looking to complete a tempo run or series of intervals when the weather is poor.
Cycling
text
Local bike company FARA
Swimming
text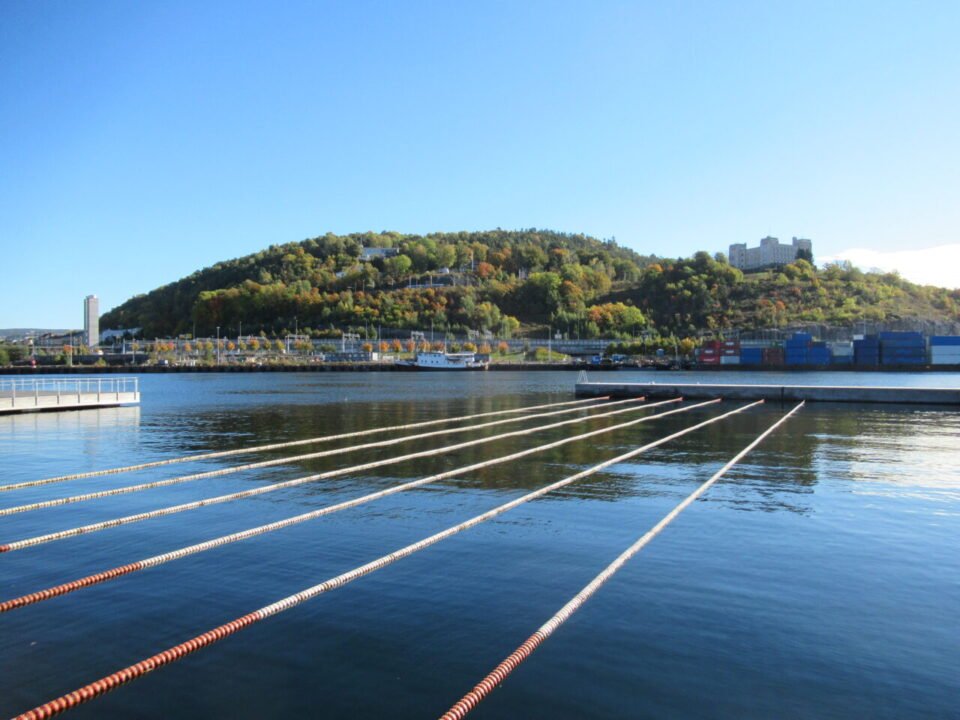 Sleeping & Eating
Considering Norwegian consumer prices is a consideration when entering the realm of eating out and booking hotels. But Oslo gives as much as it takes – healthy eateries are thriving and a pair of hotels sets a high standard.
as
For hotels in Oslo, Amerikalinjen is central. Also Sommerro
Directory
Fuglen
Sørenga Sjøbad