O'Neill's Jeremy Jones Signature 3L Shell
Craig Fellers, February 27, 2016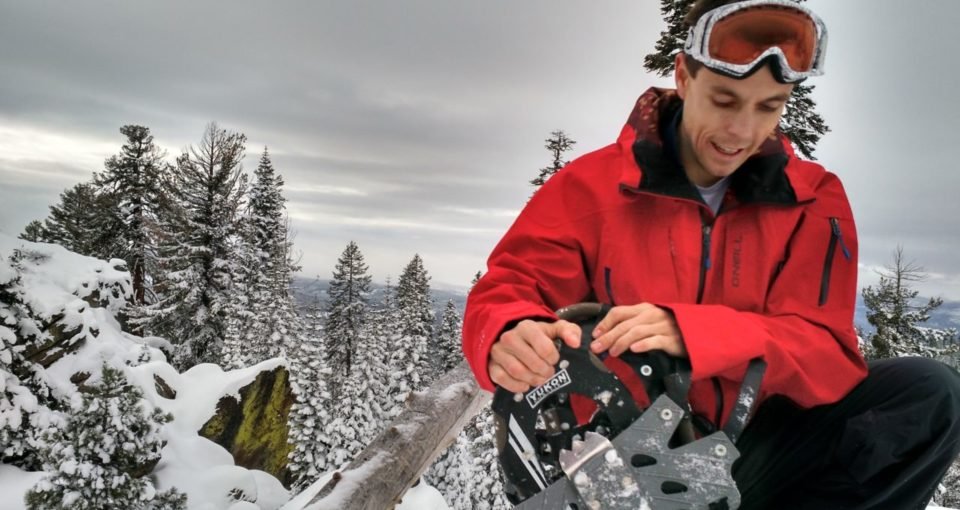 Living in Santa Cruz, I have always viewed Jack O'Neill as a legend. The entire city seems to be built around him. Walking past his home on East Cliff Avenue, you can barely count all the bobbing black wetsuits looking to catch a wave at Pleasure Point. Pass through Santa Cruz Bookstore, and you will see his somber eye-patched face staring back from his hardcover biography. Stroll along the Beach Boardwalk and you'll see the tribute to his passion and innovations in surfing laid out along the seawall. When I opened my new ski jacket, however, and saw the familiar ocean wave logo, I have to admit, I was surprised.
I didn't quite know what to think. O'Neill is without a doubt the leading player in surf equipment, and unlike other clothing and wetsuit companies, most of the products are still designed in-house rather than just rebranding mass-produced products. I just didn't know how this would translate to alpine gear. Time to get in for a closer look.
Starting with the initial fit and finish, I was impressed. The Jeremy Jones Signature 3L Shell has all the amenities of the top of the line "Super Alpine Jacket" from Patagonia and the "Alchemy Dry.Q" from Mountain Hardware; both Jackets I have used in the past. Waterproof zippers and taped seams are a must for any snow shell, but O'Neill takes it a notch further using Nanotex Fabric that is more stretchy for great maneuverability while riding. I was also impressed to discover that the shell was made with predominantly recycled materials. I like it.
One thing that I look at closely on every jacket is the hood. While a seemingly simple addition, I have used a handful of poorly designed hoods in my day, and it can dampen even the greatest outdoor experience. Even at a quick glance, I could tell I was going to be satisfied. The main zip pulls all the way up well past the chin to help cover your face and the inside is lined with soft fabric over your nose and mouth to minimize chafing. From there, there are two drawstrings allowing the hood to cinch down over a helmet. The drawstring passes outside the jacket under the brim of the hood, keeping that section fixed and flat even when the hood is pulled all the way tight. While it is a simple design, this attention to detail is important when conditions turn bleak.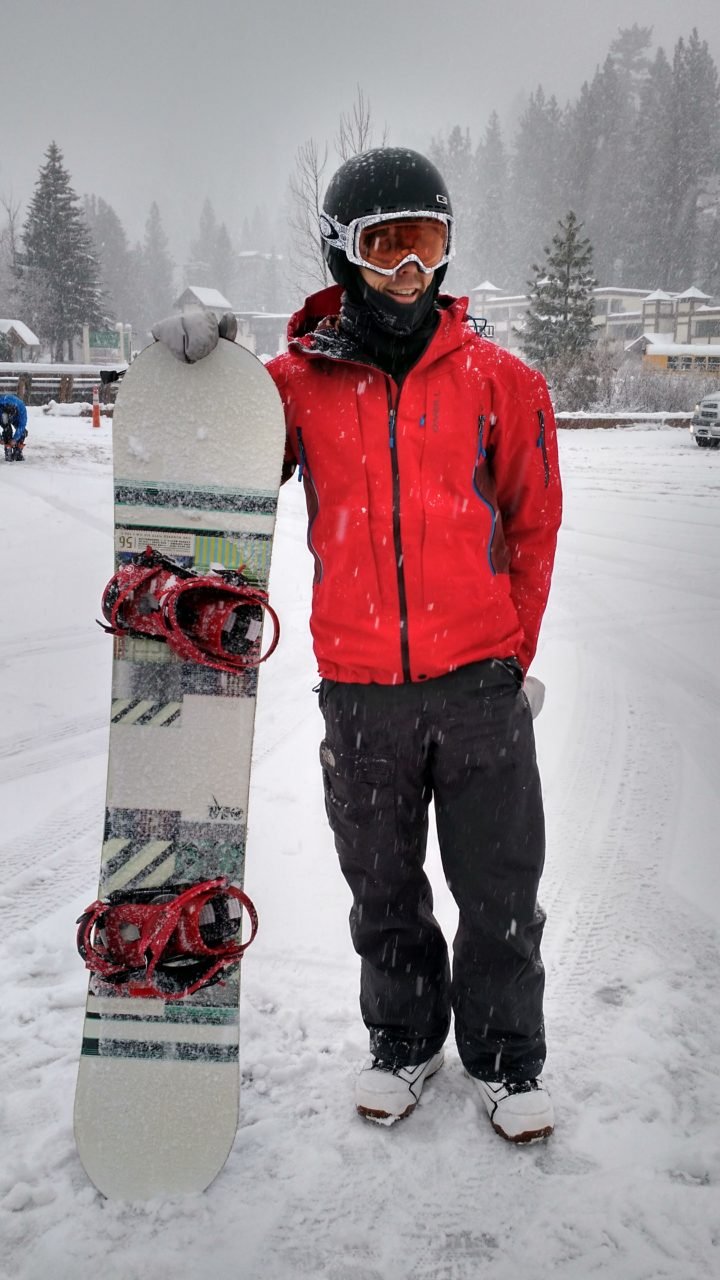 While the Recco Rescue Technology System is not a guarantee you will be found in an avalanche, it is nice to know that the jacket is equipped with Recco reflectors that make it easier to be located in that worst-case scenario. Recco is a passive sound wave reflection system that will allow directional search signals to more easily locate lost skiers and is fitted inside the collar of the O'Neill shell.
After giving the jacket a very strong first approval, I packed my bags and headed up for a weekend in Tahoe. The weather forecast showed storms coming.
The inaugural test would be on the slopes of Squaw Valley, USA, home to the most rugged terrain in California, and I had picked one exciting weekend to be testing mother nature's might high above the grey reflections on Lake Tahoe. The forecast had called for 5 feet of snowfall that day, with winds gusting past 100 mph on the ridges. After the long drive from Santa Cruz, I didn't have the luxury of waiting for the storm to pass and for and the blue skies and fresh powder soon to come. I have had some pretty cold wet days on the mountain, and even with my new gear, I was bracing for one of those days that is more fun to remember than experience.
The weatherman did not disappoint with his prediction and from first lift at 9AM, we were trounced with a blustering storm. As we rode up the lift, I had a sensation that I had never felt before: I felt like I was inside. There was a raging storm all around me, but somehow I wasn't in it. I was inside my O'Neill 3L Shell, which was as warm and dry as being back at the lodge. All I was missing was the hot coco. It was an outer-body experience to be in whiteout conditions, only able to see three chairs in front of me, but not feel a thing. No wind, no snow, no ice. I was in a happy place and about experience fresh pow!
On the descent all was a blur of flying snow, leaning way back on my board, sweeping arcs left behind me indented five inches into the light powder. After a few more runs, I was still as dry and warm as during my first trip up the chair even though the storm was declining to abate. Shortly after lunch, we got the bad news that the weather had forced the resort to shut down for the day. While I was disappointed to cut my adventure short, I was floored by how solid my great new jacket been. Not bad for a surf company. Since I was still warm and dry, rather than calling it a day, I took out the snowshoes and planned my new escape. As I reached Brockway Summit, the clouds finally opened, and the sun shone through. I was treated to a stunning panoramic vista of the entire lake that I will remember for years to come. I have to say that there is no way I would have even finished my morning on the slopes with some of the gear that used to adorn my closet.
My one gripe is a small one. There are no pockets. It's like a sports car with no cup holders. Yes, I know a fine-tuned machine isn't designed for toting a latte, but a little bit of functionality is sometimes appreciated for the day-to-day. In the O'Neill 3L the zips that should go to your side pockets merely open to the layers below. As long as you don't try to put your keys in your 'pocket' you'll be fine.
I am now proud to say that O'Neill is as good or better than any other purebred alpine clothing manufacturer. And better yet, they are the quintessential Santa Cruz, California brand that I am happy to stand behind. From here on out, I will approach snowstorms with confidence in my 3L Shell.
For a slice of provenance, find out more about O'Neill's supply chain.
Craig Fellers lives in Santa Cruz where he is the owner and optometrist at Midtown Optometry.