Mumbai City Guide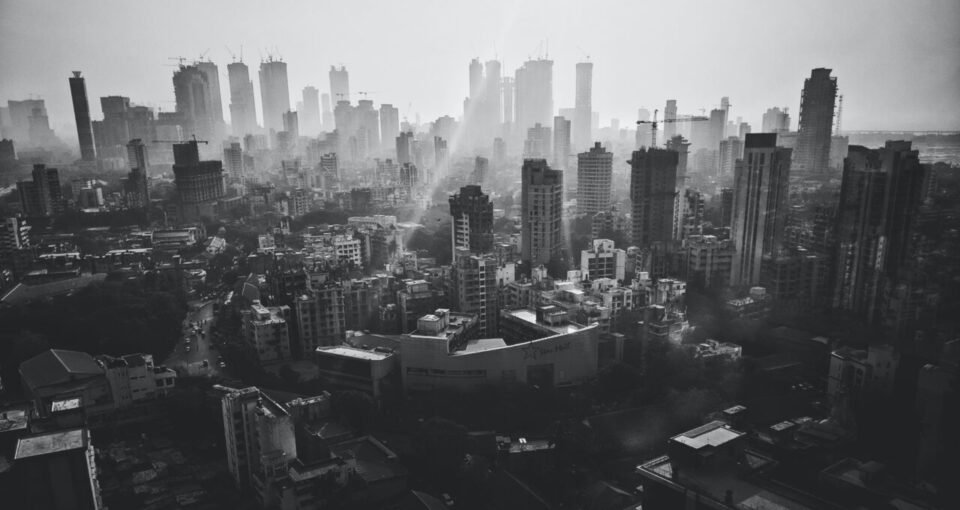 With a population of over 21 million people, Mumbai is one of the most populated cities in the world and an important home different spiritual traditions, including Hinduism, Buddhism, Islam, Jainism, and Christianity. It is also one of the most culturally vibrant cities, home to Bollywood cinema and steeped in a history of both British colonialism and revolution. South Bombay and particularly Kala Ghoda are home to several art museums, while north of the iconic Sea Link bridge are the city's theatres. Midway between the two lies the Bandra Kurla Complex (BKC), a financial center that is also home to the newly built Nita Mukesh Ambani Cultural Centre from architect Rooshad Shroff. 
To make the most of this Mumbai city guide for endurance athletes, note a few patterns and features. Facilities are broken into categories according to their running, cycling or swimming focus, with a separate section highlighting quality gym facilities in Mumbai. Finally, the Sleeping & Eating section towards the end of the guide provides an insight into good places for sleeping and fueling during your time in Mumbai. A full directory of Google Map-linked addresses are found in the Directory section.
Orientation & Logistics
Foreigners may visit Mumbai for many reasons, chief among them work and weddings. English is spoken by many people, making getting around relatively easy. For transportation, Uber and Ola are the most commonly used private cab services, but if you are feeling confident, you should also try your hand at catching a rickshaw. 
As far as cities go, Mumbai is safe. The most danger you will face is while crossing a road with excessive traffic. However, as is the case with many cities, women traveling alone should exercise additional caution at night and in early mornings before sunrise.
The best time to visit Mumbai is typically between November and March, when the weather is coolest. However, visiting during monsoons (June-August) is also an incredible experience. Except for the heaviest days of precipitation in July, swimming pools seldom close for weather, and joggers aren't afraid to complete their runs in the rain.
Summer in Mumbai lasts from the end of March until the beginning of June; although you have probably experienced similar temperatures before, be warned that humidity and dew point make Mumbai summers especially oppressive, meaning that training during these months can be very challenging, even for the most advanced athletes.
Running
Since the early 2010s, running has exploded in popularity among Mumbaikers. It is common to see people of all ages and genders training for everything from a local 5k to an international marathon or ultramarathon. In fact, in recent years, India has sent some of the largest international contingents to the renowned Comrades Marathon in South Africa.
If you're planning to run alone, the #1 tip to remember is go early. You should begin your run by 5:30am or 6am at the latest. This is not only the coolest time of day with the least commuters, and running early will also help you avoid traffic and the associated air pollution.
For long, continuous runs near to Colaba, select Marine Drive which is a 3km tarmac section of promenade running parallel to Netaji Subhash Chandra Bose Road. Another waterside stretch is Carter Road in Bandra. The Mahalaxmi Race Course is a historical location popular for runners in South Bombay. Two parks for running loops on paving or hard-pack dirt are Shivaji Park (Mahim) and Oval Maidan nearer to Colaba.
If you are visiting during a cooler month (typically November-February), you can afford to run a little later in the morning at Sanjay Gandhi National Park which opens at 9am. The park is located in the north of Mumbai, near to the popular Kanheri Caves and the Yeoor Hills, a great place for hill training.
As for athletics tracks in Mumbai: in South Bombay, there is Priyadarshini Park, and in Bandra, Wings Sports Center. Both feature 400m tracks. Joggers Park in Bandra offers a smaller rubber track in addition to a mud track. 
For finding a social setting to join organised workouts in Mumbai look to run crew Striders, which has been operating since 2006 and meets at locations all over the city. Striders offer a free two-week trial program and places a heavy emphasis on neuromuscular coordination and strength training. The Juhu branch even conducts most of their training on Juhu Beach, a hackable running spot and beach known for video and photo shoots. Another popular and active group is Mumbai Road Runners (Instagram ~ Facebook). If you're training for an endurance race, both groups frequently organize long runs on the weekends with water stops provided.
Because Mumbai is such a large city, there are races practically every weekend. The Mumbai Marathon is typically held in January each year and is one of the largest marathons in the world. If you can find transportation, there are also trail races just outside the city in the ghats, including ultramarathons. But be warned: races often start at 5am! Find running races near to Mumbai at townscript.com.
Cycling
There are multiple cycling groups that tour Mumbai in early mornings. Traffic is a major safety concern for cyclists, so start as early as possible attach lights to your bike and helmet (conventional in Mumbai). 
Sanjay Gandhi National Park is a great place to cycle beyond regular road traffic (cars are mostly forbidden entry). While you can bring your own bicycle, note that at the time of writing this guide, the roads are not well-suited to skinny road tyres (23-27mm). 
If indoor cycling is more your speed, or you want to get your heart rate up without worrying about traffic, attend a class at Ride Studio in Bandra. 
It's not easy to find quality road bikes or time trial bikes for rent anywhere in Mumbai. We'll update this when we find trustworthy rental companies.
As for group rides, link with Pedal Bunnies (Facebook Group) who leave from Tulip Star Hotel at 6am each morning. Rides can reach up to 100km, reaching beyond Mumbai's city limits.
Swimming
The best pools for training are typically maintained by private clubs. If you are in the Juhu area, Renaissance Federation Club offers daily and monthly passes for non-members.
If you are staying in a five-star hotel, you likely have access to a pool on the hotel grounds. These pools vary in size, but offer the benefit of logistical ease and free access. The stunning pool at the J.W. Marriott Juhu is around 25m, and it is a great place to hang out and drink a smoothie after your workout.
Note that if you are a woman, some pools have policies regarding what swimwear is allowed. This is especially true at public pools. If you are attending a pool where highly competitive swimmers practice, such as Otters Club or Khar Gymkhana (guest passes required), then you are most likely fine swimming in a Western suit. Online reviews will usually mention such restrictions, so read up before you go.
Gym
The Space is a well-acclaimed studio in Juhu offering a variety of fitness classes, as is Waves Gym (Andheri West), RESET (Bandra), Mould Fitness (Kemp's Corner), and Soleus (Gateway). There are several CrossFit studios in the city: CrossFit Third Eye, CrossFit Blackfire, and CrossFit Kaali. For something different, visit the Mumbai Movement Academy to train in parkour.
Sleeping & Eating
If it is your first time visiting India, or you value comfort while traveling, staying in a five-star hotel can prove to be a good investment. The noise, bustle, crowds, and pollution of Mumbai can be overwhelming for many people, and a hotel can function not only as a safe and comfortable place to sleep, but also as an oasis to pass leisure time during the day.
For a hotel in Mumbai, look to Indian-Sri Lankan hotel Abode who have a 25-bedroom boutique property in Colaba around the corner from Gateway of India and Taj Palace Hotel – Abode Bombay. Abode have an on-site spa and are tuned on the needs of athletic travellers with a partnership with a local, premium gym for guests, and guided local runs.
Mumbai's population is largely made up of people from around the country who have moved there for work. It has therefore become a fantastic hub to try many regional Indian cuisines. However, even though menus may encompass a wide spectrum of cuisines, you should do your research beforehand to understand the specialties of a restaurant. Eating North Indian food at a South Indian restaurant would be doing both the restaurant and the food an injustice! For example, you should eat Gujarati cuisine at Soam (South Bombay) and for South Indian, you should try The Tanjore Tiffin Room in Andheri West (request the sampler!). 
Before diving further into food, please note that as a foreigner, you should not eat any street food or drink any unfiltered water. If you have a particularly sensitive stomach, you may even want to opt only for bottled water, although filtered water is generally safe and reliable. It is better to play it safe than to end up in the bathroom for the better part of your visit. That said, Mumbai is bursting with restaurants that are GI-friendly.
Iconic restaurants in South Bombay include Leopold Cafe (where you can still see bullet holes from the 26/11 terrorist attacks of 2008) and Cafe Mondegar, Kala Ghoda Cafe (established in 1933), and Gaylord. In Juhu, Mahesh Lunch Home is a popular place for seafood, and Prithvi Theatre offers a cafe where you can eat delicious parathas before or after a play (their chai is also top-notch). The Asian fusion at Chin Chin Chu is not to be missed. Fine dining restaurants abound at the BKC and include Taftoon (North Indian) and Nara Thai (Thai).
If you are craving Western cuisine, head to Bandra for restaurants like Seeds of Life (great for vegans), Birdsong Cafe, Suzette Kitchen Garden, The Bagel Shop, and Veronica's. Candie's is a long-standing cafe with a wide range of options; visit their Pali Hill location and head upstairs to enjoy a treehouse-like vibe while sipping one of the best cups of masala chai in the city.
The Indian population is increasingly developing a taste for coffee, and Indian-sourced coffee beans are given a spotlight at several coffee shops throughout the city. Among the best chains are Blue Tokai, Third Wave Coffee, and Subko (visit the Mary Lodge location for their full menu, which is highly innovative and impressive). KC Roasters also offers a quaint cafe nestled in the side streets of Khar. If coffee is not your thing, never fear: kombucha is all the rage and available at most shops, along with hot chocolate, fresh juices, and other cooling drinks.
To cool off on hot days, make sure to sip on a fresh lassi from a shop like Punjab Sind, or treat yourself to a scoop or two of Naturals ice cream with locally inspired flavors like tadgola, mango, jackfruit, and tender coconut. Both are chains with locations across the city.
Finally, if you would like to order takeout, services like Zomato and Swiggy are connected to most restaurants. Dunzo is another good option if you just need to order fruits and vegetables. Depending on your hotel, you may need to wait outside to receive your order.
Directory
Nita Mukesh Ambani Cultural Centre
---
Thank you to Sierra Winters for sharing this guide