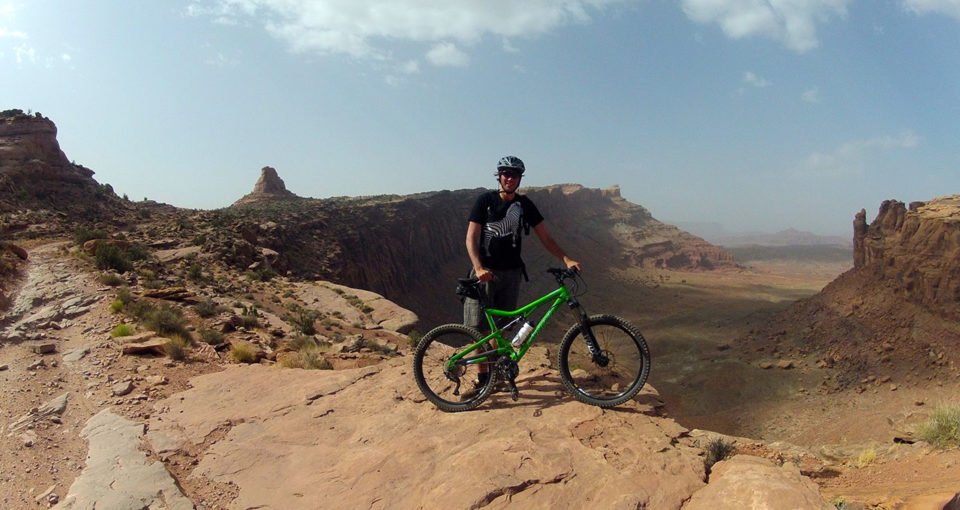 Last week I was in Moab, Utah for two days and I decided to check out some of the legendary mountain bike trails they have on offer. As I was on my own and I didn't have any experience of riding around Moab, I decided to go on a half day guided ride with Rim Tours.
Although I don't know the Moab area, I am an experienced rider and wanted to take an advanced level tour and try the harder trails on offer. As it is fairly rare that riders ask for guides, I was the only client. Despite making the tour more expensive it meant that I had my guide, Dave, all to myself and we were able to really push my riding.
The ride started with a bang at the beginning of the Amasa Back trail (photo above) with a rocky roll in followed by a small drop. Half an hour or so of climbing later, with my lungs in shreds and a full bottle of water consumed, I was greeted with stunning views even on a dusty day. From the summit, we followed a rocky and exciting decent through some of the most interesting trails I have ever ridden. Having an experienced guide was great and I found myself confidently following Dave, twisting this way and that and jumping blind off drops.
Having worked around to pot hole arch I was then rewarded with an epic decent down Rock Stacker. A quick briefing from Dave saying if I didn't like the look of anything I should walk and highlighting that there was a super steep section approaching. The warning was not without need, after the first couple of turns I was greeted with a near vertical decent with a tight rocky line. Instinctively I threw my weight over the back tire and feathered the back brake just trying to point and shoot in the right direction! Exhilarated I made it to the bottom to tackle the next obstacle.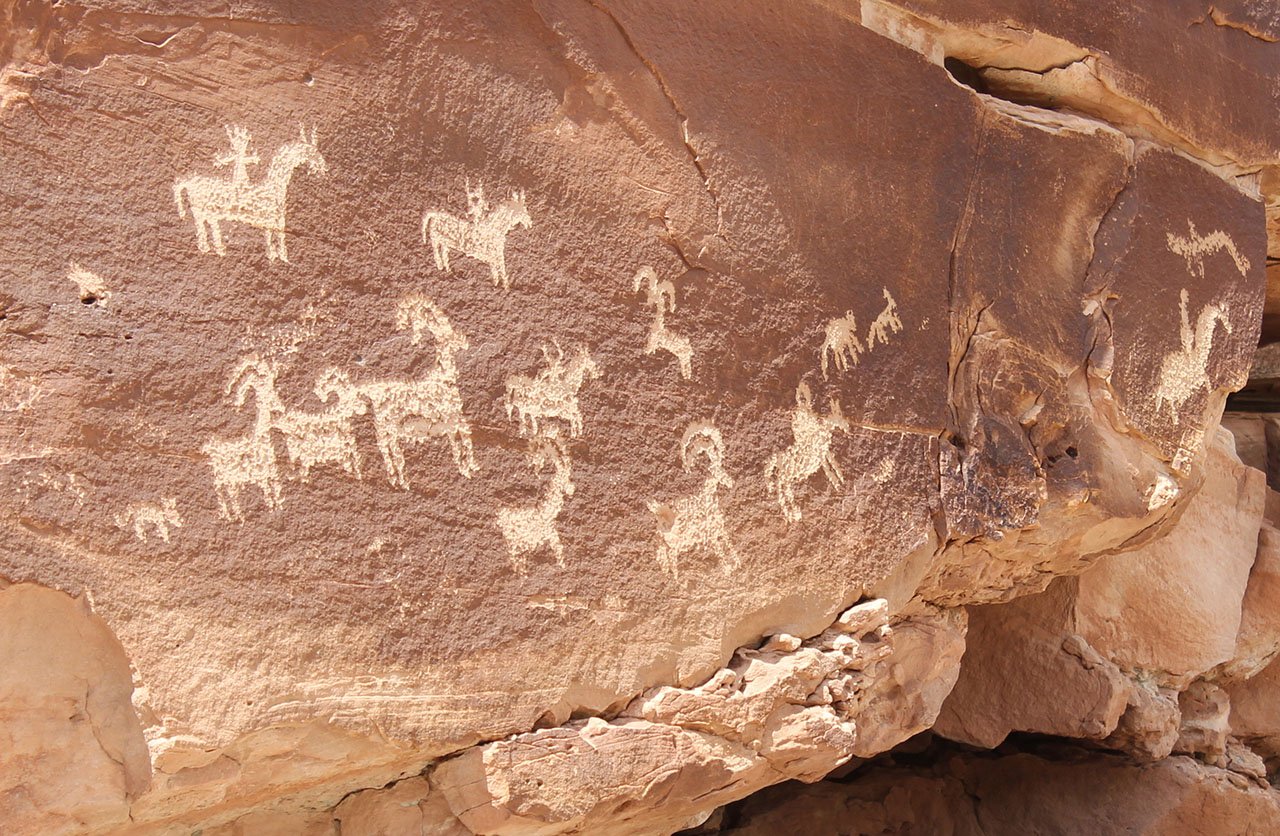 The first part of the morning continued in that style with technical climbs and exhilarating rocky descents and finished with a long downhill back to the start of the Amasa Back trail where we had left the van. The original plan had been to ride the world famous Slickrock trail but due to the high winds Dave had advised going to the Amasa Back area. However having bombed round the first trail of the morning we still had time to go and experience the Slickrock.
Dave explained that many of his clients have the Slickrock trail on their bucket lists and insist on riding it no matter what. Having ridden a small part of it, I can confidently say get it on your bucket list, if it isn't already! The smoothed rock is incredibly grippy, meaning you can make wide sweeping turns down swooping slopes and it is the closest thing to carving I have experienced on a bike. Having taken in as much as my now very tired legs and lungs could handle we headed back to the van. I arrived back in Moab with a big Dusty Grin.
Logistics
If you are wanting to ride the fantastic trails on offer in Moab a guide is the best way to get the most out of your time for sure. Group tours start at $85 half day and $120 for a full day (2-3 persons) and the price reduces depending on the group size.
Bike hire is included and I was riding a Santa Cruz Superlight which was tough enough for the descents and light enough for the climbs. Rim tours have three types of bike on offer and there is a huge range of other bikes available in Moab available for private hire or as part of a tour.
Other Activities
Moab is a real adventure hub and has a wide range of other activities available for the adventure enthusiast from sky diving to horse riding. During my time there I was also able to go on a class 3 rafting trip to Westwater Canyon on the Colarado and a number of short hikes in the impressive Arches National Park. For more information check out the excellent Moab visitor centre.
When, Where and How?
This Zafiri article on canyoning in Moab gives a good breakdown of the best times to visit, where to stay and how to get there. Moab's Mountain Biking trails is another useful resource for getting knowledge on the ground.