Le Closier, Hautes-Pyrénées, France
Will Ross, September 27, 2017
The TGV service from Paris had already begun to apply its brakes by the time the train intersected this year's Tour de France, halting scores of athletes at a railway crossing two miles north of Tarbes in the south-west of the country. Timed to perfection, this disruption of the world's biggest cycling race for the sake of a sluggish train suggested the cycling gods were in my favour. With this momentum, and a local train nearby Lannemezan, I found myself at another point of intersection from that day's Stage, Le Closier, a cycling-friendly guesthouse in the hamlet of La Barte-de-Neste.
If this trackside pause was tense for the athletes, cycling fans also have their own period of apprehension leading up to the announcement of Tour's route, always in October of the preceding year. A recommendation from a friend had me and my brother waiting at our computers for the release of news about the stages timing and routing, knowing that we would book a series of nights at Le Closier within as close a proximity to the race as possible.
My brother is already trained in waiting for scarce booking periods, having arranged for massive computing power to grab tickets at Glastonbury Festival across consecutive years. With milder competition than those pining for a patch of mud at Worthy Farm, and a discerning tip on where to stay in mind, three nights were booked at Le Closier to position us near to the tour's Friday stage, with the base of Col du Tourmalet's located a short ride from the hotel for the Saturday.
Originally a 16th Century coaching inn, Le Closier is now owned and managed by two Brits, Reg Bettam and Sue Bridgewater, a couple who relocated in 2016 to enter the hotel business with the goal of appealing to cyclists familiar with the hallowed turf of the French Pyrenees. They've been successful, thanks to an excellent property that combines traditional building materials with impressive glass frontage, powerful showers and a spacious bike shed where guests can safely store their prized possessions. We stayed in the Anquetil bedroom, with four twin beds available, and a bathroom overlooking the Tour de France's routing (see above).
With a maximum occupancy of 18 guests across four bedrooms, the property's intimacy, full-board hospitality, and the option of renting premium road bikes makes it ideal for a solid training diet of riding, fueling and resting.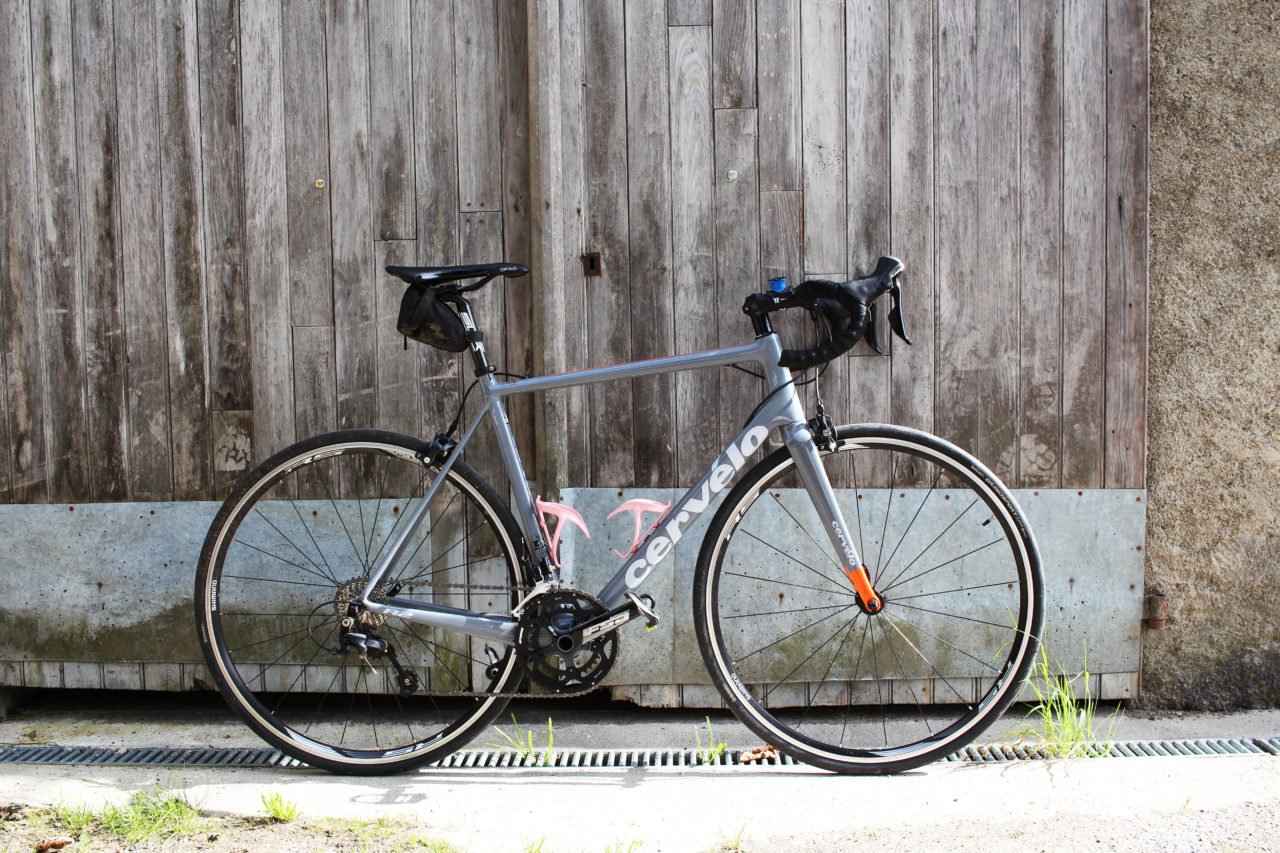 Rentable rides include four Cervelo R2s (XS, S, L & XL) as well as two Scott Solace beauties in Medium. A full set of bike tools and spares are available for repairs, and Reg can even share GPX files with routes for your Garmin. Col d'Aspin, Lac Payole & Hourquette, Col Pla d'Adet, Col d'Azet, Col de Balès are the climbs to look out for, as well as Col du Tourmalet of course.
Le Closier is also within a three-mile walk of a wonderful swimming spot on La Neste, a bucolic river with clear water that's deep enough for a good dive and dip. Walk south on the D78 and find your spot near to some benches on the west bank of the river.
Nearest transport hubs are Lourdes and Toulouse, 40 minutes and one-hour by car respectively. Seek out Le Closier on their website, Cycling in Pyrénées.