Introducing Tobias Granath, trail running guide extraordinaire
Will Ross, May 31, 2016
It's easy to be enchanted by the Swiss mountains, but getting to know them intimately for summer trail running and winter skiing takes years of experience. All-round mountain man Tobias Granath has over a decade of experience across a range of activities and qualifications, originating from a Swedish alpine pedigree.
Coupled with his IFMGA/UIAGM/IVBV qualifications, Tobias is accomplished in skiing, ice climbing, trail running, mountaineering and rock climbing, a set of skills that can only be trained in the mountains mountains or be crafted among the best in Chamonix and its satellites.
During the winter, Granath bases himself out of Engelberg in Switzerland, a launching point for local trips to Andermatt, Sörenberg and Distentis, but also makes campaigns further north into Scandinavia. When it comes to ice climbing, beginners can enjoy guidance from Granath, or take on more challenging routes up the north face of Les Courtes in Chamonix or route Aiguille Verte.
Summer mountaineering locations are spread across central Europe, including several routes out of Zermatt and a trip south of Chamonix to La Grave.
Perhaps what's most remarkably is that somehow Granath also manages to fit in trail running and rock climbing around his itinerant summer, which means more 'soul-style' routing in Chamonix and ridgelines of Engelberg and Interlaken. His running routes are world-class, challenging and rewarding, but can be taken at any pace. In the trusty hands of Granath, you can focus on the scenery and on improving your trail running form, even if it languishes behind the full-timer's.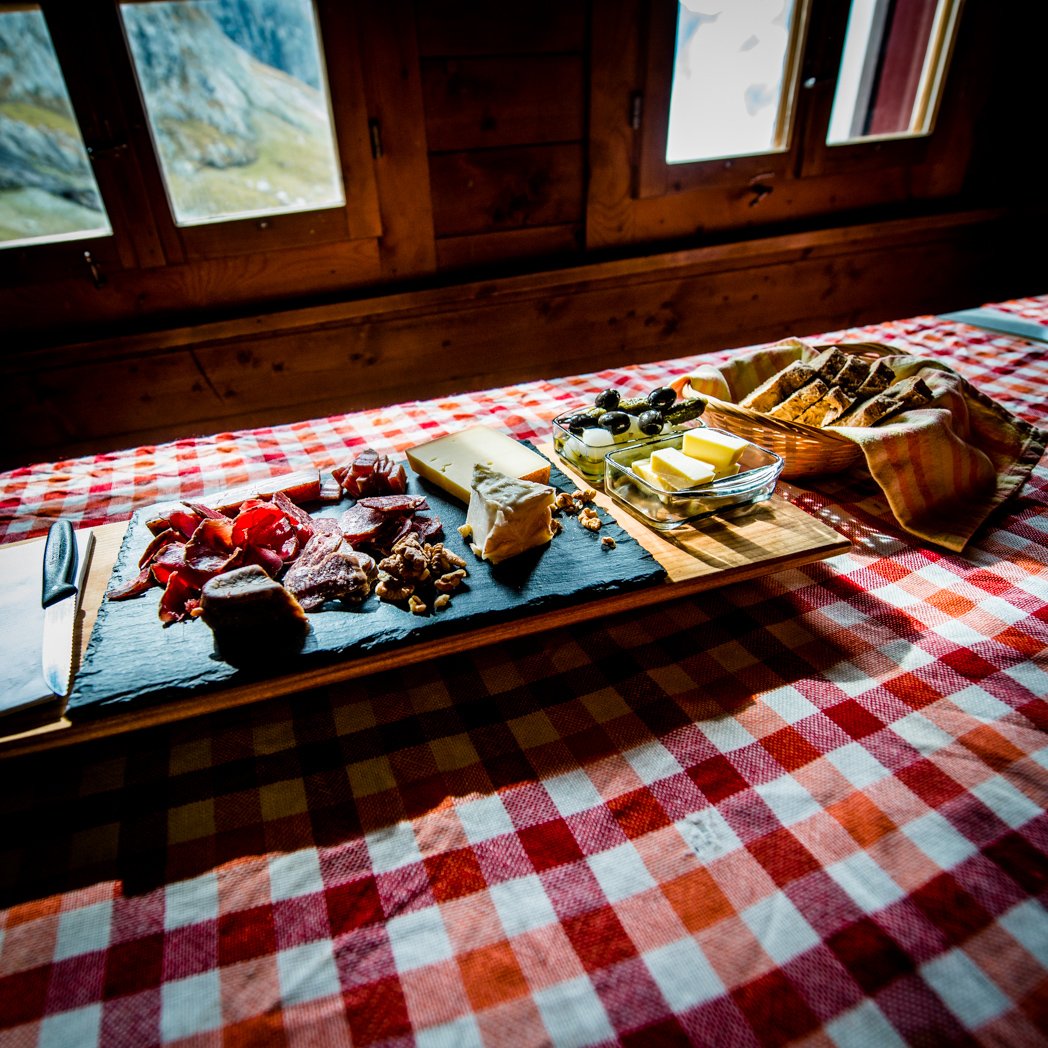 Beyond all these rigorous and hardy efforts, personal training is a recommended essential. For those looking for milder trips, or looking to diversify their regular training with a scattering of mountain skills, Granath's personal training retreats are formidable. Couple this with excellent food in the mountains and the experience is entirely wholesome, however you choose to train or wander.
Follow Tobias
If you're looking to excite your inner passions or build up a large enough bank of photos to envy Tobias, follow his blog and Instagram. They're littered with an almost unhealthy amount of scenes, all navigated with professional poise.
Contact Tobias on info@tobiasgranath.com or complete his booking form if you're interested in seeing more of Europe's mountains and secret enclaves.
All the photos are taken by Jakob Edholm.