Haglöfs Zensor Nordic Winter Sleeping Bag
Will Ross, February 11, 2011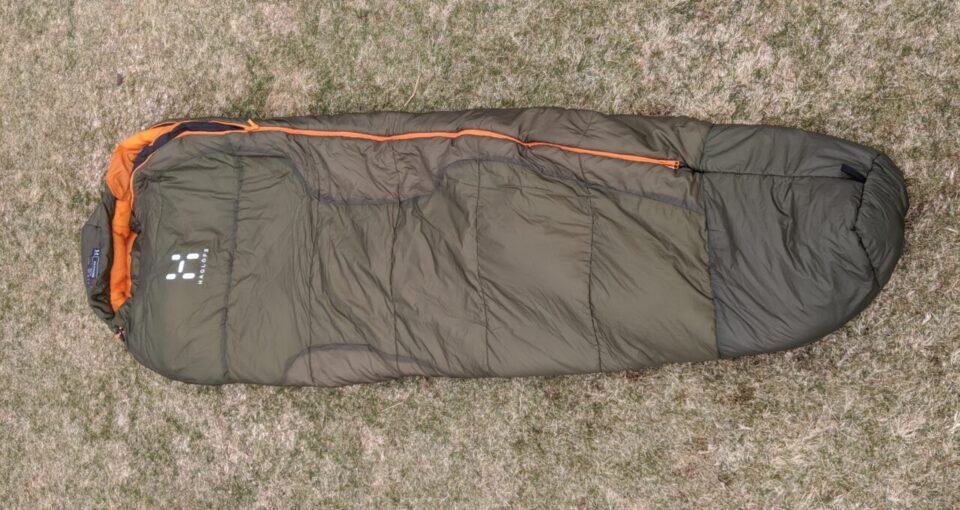 As one of Scandinavia's top outdoor and equipment manufacturers, Haglöfs are a fairly good brand to trust for your winter wear, particularly when it comes to heavy dusty equipment that doubles as shelter. I've been using the Zensor Nordic Winter over the season, a piece of kit which has transformed cold nights into toasty evenings in the outdoors.
The first consideration with any sleeping is its suitability to the type of outdoors you want to find yourself in, or might find yourself in if the weather takes a turn. Suitable to an extreme temperature of – 40 degrees Celsius, the Zensor held up remarkably well in -10 conditions during an overnight stay at Ben Alder Bothy, and has performed adequately is temperatures nearer to zero.
The first thing I noticed when getting in the Zensor was just how narrow the foot section was. Packed with extra insulation and a R525 Waterproof Fabric, I discovered later that the bottom chamber of the bag is loaded with extra features – realistic for a performance product which is in a price bracket above the rest. Whilst you don't get the freedom of movement that other bags offer, the narrow footwell of the Zensor is designed to mould you into an efficient sleeping machine, while offering your extremities a good deal of protection while they lie lame.
At the other end of the bag, the head section is packed with R525 layers which create a formidable headrest. The waterproofing feature of the R525 prevents moisture intrusion from the outside of the sack, while the internal lining creates a breathable layer in the warmest part of the bag. Well padded, the head section ensures that the most sensitive part of your body is well regulated, important on cold nights when adjustments the bag might be needed.
Altogether the bag comes to 2350g for the 183cm version, significantly heavier than Haglöfs' Gogo Nordic Winter, the down version of the Nordic Winter, which weighs 1630g for the same size. By comparison, the Gogo retails for an extra £200 so you will just need to consider your weight restrictions before purchasing the best sleeping bag for winter nights.
Head over to Haglofs.com to find out more about the Zensor Nordic Winter and find out more about Haglöfs and sustainability.