Goring 10K: Why every town should hold an annual race
Will Ross, April 15, 2015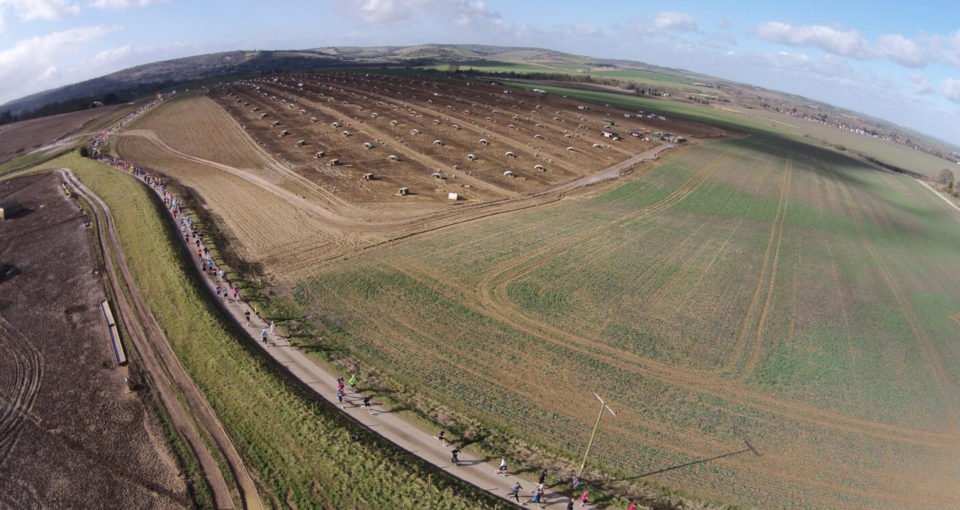 It's Sunday 11am and the congregation is 1,200 strong and heaves as one, deep in the British countryside. For those huddled at the start line of the Goring 10K in early March, the race serves as an opportunity to sweep winter out the way and renew with some summer activities. As the coming season watches on from hedgerows and furrows that line the route, hundreds of volunteers hurry about the South Oxfordshire village to ensure the 14th running of the event will be as exemplary as ever.
Once cited as the birthplace of Oscar Wilde's An Ideal Husband, the idyllic village of Goring-on-Thames now stands a hallmark of mass participation race organisation. Having each paying £18 to race, the legion of runners jostle at the start line in the knowledge that they're in for a good event — this quaint village has a reputation among the fleet-footed.
The Goring 10K has enjoyed impressive growth in recent years, attracting hundreds of visitors from neighbouring counties to compete and spectate. In 2009, the race brought in £8,000 while this year the event netted £18,000 in profits, a sum which will be funnelled into a budget for the local primary school to kit out a new computer suite.
Indeed, it's largely thanks to the school and its Parent Teachers Association that the race has become so lucrative. The school's large playground and facilities are well suited to taking the strain of the race and provide enough room for a straight-line and utterly thrilling finishing sprint. Meanwhile pupils play an active role in the race in handing out race numbers at the start line and presenting large, heavy bowls loaded with bananas and flapjacks to finishers.
The wider community provide another generation of volunteers and backers. Sponsors were entirely locally businesses — a cafe, an estate agent, dental surgery, solicitors and consultancy. On the day of the race, course marshals step in to bolster the organising committee with more local wisdom and support at every turn on the route ("Nevermind the wind. See you in 30 minutes.").
Goring is just one town to realise the power of mass participation events, both in terms of an event's psychological impact and significant economic return. Though elite, stadium-centred events have become accepted as a necessity in urban infrastructure, economists frequently question their positive contribution to society when considering their publicly-funded infrastructure and seasonal dormancy.
Alternatively, mass participation running races don't place the same kind of burden on public funds, while at the same time they provide a more even distribution of spectator and participant spending across a greater geography. Any instalments needed to increase capacity are brought in only around the event — wash facilities, parking, garbage bins — with road, pathway and drainage infrastructure updated to built a more robust platform for work and leisure for everyday residents.
Mass participation events also tend to rely on the goodwill of volunteers, a kind of exchange which, over time, fosters a local sense of community. Residents and businesses align their interest in the agreement that a successful, memorable event benefits everyone. By distinguishing their event with road markings, signage and homemade goods, a collective ownership of something healthy and entrepreneurial takes place year-on-year. For instance, at Goring this year, the race had a drone pilot in place to capture many of the spectacular photos that shall no doubt sell 2016's event (see header image).
The psychological impact of the event rubs off on competitors too, amplifying their enthusiasm for the event. Treating the challenge as something of emotional importance, race participants often bring with them family members, catalysing a kind of celebratory event and an excuse to visit a new destination in a group. Hotels, restaurants and shops around the course are bound to see a surge in activity, adding a significant spend on top of the initial race entry fee.
Indeed, though it's hard to put a price on the improved branding of a town, academic Maxine Clarke cites how dramatic backdrops serve to create stories for thousands of runners, tales of endurance that can be passed onto friends and colleagues with reference to a race and its venue.
The bobbing, multi-coloured ribbon of people weaves its way through some of London's most iconic sites and outstanding architecture. Greenwich, Canary Wharf and Docklands, the City, the River Thames, Tower Bridge, the Embankment, Parliament Square, Big Ben, Buckingham Palace and The Mall provide a suitably dramatic and beautiful backdrop to the stories of the thousands of individuals involved.
Though the takings from marathon-length events might be greater, 10K running races offer the most sensible entry point for a town looking to create an event. 10 kilometres as a distance is relevant to experienced runners and novices — you only need to look as far as parkrun to see how shorter distance races can capture local interest, and the determined local. Instead of looking to wind incredibly long routes through the town, races can be differentiated according to their terrain or theme — off-road running races and night-races propose a new order of difficulty. Real value comes in holding the event over several years, to test its course before increasing the number of participants and variety of distances.
If you're ever in the south-east of England, pass by Goring to see where the flapjacks came from. Goring is a 1-hour train journey from Central London (station is Goring & Streatley).