Downtown Los Angeles (DTLA)
The skyscrapers that mark the political and financial centre of Los Angeles haven't garnered the same appeal as that of the hills and beaches to the north and west. A revival is in motion, with a selection of good hotels and smattering of healthy eateries setting up shop within a few blocks of the City Hall. Whereas Hollywood and coastal Venice & Santa Monica take their inspiration from their nearby hills and beach frontage, Downtown Los Angeles does what it can to make athletics happen in a built up urban centre. The outlook isn't that grim – there are options for runners and swimmers, with cyclists also equipped with terrain to get in good rides.
To make the most of this Downtown Los Angeles City Guide, note two patterns within this post. The first concerns sections, which follow in this sequence:
The second pattern is to do with the detail on each venue. Exact hours aren't indicated alongside venues unless very restrictive or seasonal, and prices are also omitted in the knowledge that no listed facility charges more than $25 for day access. Instead, a full directory of telephone numbers is provided in the final Directory section, so you can call ahead to confirm your intended training time. The place names in the Directory link to the venue's Google Maps profile – click on the venue's name to generate directions with the actual app.
Orientation & Logistics
Bordered on the east side by the ramparts of the Los Angeles River, Downtown Los Angeles is made of four main neighbourhoods. In the north is Little Tokyo, with the Arts District connecting the Financial District to the Los Angeles River. The Fashion District occupies the southern portion of DTLA, but remains a few blocks of low slung industrial buildings – more residential developments are underway in the Arts District. This guide does make reference to an area to the north and south, Elysian Park and the University of Southern California, respectively.
Getting around Los Angeles is problematic, even outside of regular rush hour traffic. The lack of rapid links on metropolitan public transport are exacerbated by growing private car ownership, and the simple fact that the city more closely as resembles a massive suburb thanks to its vast sprawl. Uber Pool is the most advanced option for tourists who don't have their own vehicle and still want to plough a line from Hollywood to the beach at Santa Monica.
Taking an interest in LA Metro would however be a gesture of solidarity – there is a concerted effort to make improvements and bolster the value of the durable plastic TAP card, available for purchase at metro stops. Measure M is the campaign to bring Los Angeles public transit system into the 21st century, with 2028 Summer Olympics providing a suitable day of judgement. Here's the Metro Map to see what's feasible by rail.
Los Angeles has a desert-like climate, with dry hot summers and warm winter days with cold nights. The lack of humidity means summer evenings are usually warm-to-cool, while winter night time temperatures hover around 8°C (46°F) from December through February. Sea temperatures in the winter hang around 15°C (59°F), rising as high as 25°C (77°F) by the end of the summer. On the Winter Solstice, sunrise is around 6:55am, sunset taking place at 4:48pm.
Running
The urbanism of Downtown Los Angeles isn't the most enchanting for runners. Even the circuitous Los Angeles Marathon route makes only a token effort to wind through its grid system by touching base at the City Hall on the northern edge of Downtown, and there are no hills to speak of. Pioneering runners will however observe the broad street and the relatively quiet streets in the Fashion District as an opportunity, or else swing north for some mild trails or south to a running track at the University of Southern California, or north to Elysian Park.
Finding the best running track near to Downtown Los Angeles also involves swinging by the campus of University of Southern California (Trojans). Their Cromwell Memorial Track is available to those paying the daily drop-in, and even has its own 400m Strava segment.
With over 500 acres of green space, Elysian Park has its fair share of paved and unpaved routes for runners. The most appealing portion for runners making the 2-mile journey north from DTLA is the north-eastern side of the park, which means the patch of earth towards the north of the alien-landing spot that is Dodger Stadium. Connect with the a 2.7km tarmac section along Elsyian Park Drive, an exit to the north of N Broadway, enjoying over 125m of elevation gain to get you to Elysian Fields (a pair of baseball diamonds). At this point, either double back down the hill or continue anti-clockwise
The anti-clockwise direction drags you against the grain of the near-full-loop used by the LA BIG 5K, routing over 4.9km with 40m of undulation (BIG is the sponsor).
Those with enough time on their hands should hop across the 101 to Griffith Park where a vast amount of terrain opens up, arguably Los Angeles' most verdant oasis and an excellent way to justify a Hollywood stay to your athletic friends. See the photo below to get a feel for the extent of trails to the east of the Hollywood sign.
One way of navigating Griffith Park on foot is to start at The Trails Cafe (no website) on Western Canyon Road, heading onto the trail on the opposite side of the road. Head up West Observatory Road to the Griffith Observatory, an unmissable structure which overlooks Los Angeles to the south. This 1.3km / 11% segment gets you to the Observatory viewpoint, from where you can continue north to Mount Hollywood via Fire Road Climb. By the time you've reached the top of Mount Hollywood, you will have reached the second highest summit in Griffith Park (496m / 1625 feet). Return via Griffith Observatory to The Trails Cafe to complete a 9km route.
Linking up with DTLA Running Group for Tuesday and Thursdays, 7pm runs leaving from The Bloc, 750 West 7th Street in Downtown Los Angeles. They have a Strava club page.
Cycling
Those staying on the east side of Los Angeles are gifted with the hilly roads of Griffith Park where good riding can be had in loops. At the south end of the park is Ferndale Ascent (2.2km / 4%) which passes by Griffith Observatory (photo below). Western Canyon Road links with the top of E Observatory Left where a left can be taken to continue up Mount Hollywood Drive (2.6km / 4%). A highly contested climb heads up Mount Hollywood in the other direction, covering nearly 2km at 6%.
Local artist and cyclist Barry McWilliams has brought together an excellent map documenting the hotspots for cycling in Griffith Park (zoom in on the annotations for additional context).
If you're prepared to make visits to Santa Monica and Venice, then there are three options. Either you join the Rapha Cycle Club (RCC) for $200 per year and rent a Canyon from their fleet, or you look to two other providers in the area, Helen's Cycles and Cynergy Cycles. Whereas Rapha offer brilliant service with a simple check-out procedure and consistency of product, Helen's and Cynergy have more expensive daily rentals and much stricter deposit process.
Indoor cycling in Downtown Los Angeles is best had at Sanctuary Fitness in the Arts District. They welcome cyclists on a drop-in basis and provide equipment. Though there are Flywheel studios in other parts of town, none are within the DTLA catchment.
Alternatively, have a bike delivered to your hotel by Synaptic Cycles who stock premium road bikes for visitors to the Los Angeles areas. Daily rates aren't cheap, but multi-day rental soon makes a good deal of sense – you're getting Calfee, Focus and Volagi bikes after all.
Swimming
The expansive swimming facilities at University of Southern California's Uytengsu Aquatics Center will be the envy of any lane-bound athlete. Unlike the rival University of California, Los Angeles (U.C.L.A.), USC are more welcoming to visitors that have no association with the school – simply pay the drop-in fee and gain access to pool, gym and the Cromwell athletics track. Even though U.S.C.'s campus falls slightly south of DTLA, it's worth the 2-mile Uber to indulge in college athletics beneath a Californian sun.
More convenient is the YMCA pool at Ketchum-Downtown, though the pool is only 25 yards. Swimming lanes are available throughout the day, just note the number of available lanes for each hour in the pool's schedule.
Gym
Your best bet for a good workout is Gold's Gym, located next to the 110 on the north-west of DTLA. They allow for a generous week-long trial of facilities, which include plenty of barbells. If you're looking for a CrossFit gym near DTLA, traverse to the Arts District and make the most of Trojan CrossFit, who have liberal Open Gym hours from 6:30am to 8pm, and a dedicated $20 pass for drop-in use. See photo below.
Sleeping & Eating
The business emphasis of Downtown Los Angeles hasn't distracted hoteliers from developing the area's hotels into trendy retreats. Two hotels have helped form a centre of gravity for the Financial District, with restaurants taking note. Separately, the Arts District is well stocked with healthy food and coffee, and has a more relaxed atmosphere.
Visitors to Los Angeles should take time to bookmark the various Cafe Gratitude venues are found around the city (currently totally seven venues). Gratitude verges on being a cult thanks to its signature way of ordering food using positive moods and adjectives, substitute titles for all their meals and drinks. For example, I'm Thriving and Dazzling = I would like to order the chef's seasonal soup and the kale Caesar salad. There is one venue in Beverly Hills to the south of Santa Monica Boulevard and another in Hollywood at Melrose Avenue.
Grand Central Market is a food court with over a dozen emerging restaurants that cover a range of dietary needs and preferences. The list of vendors includes the vegan Ramen Hood, tacos at Tacos Tumbra a Tomas and egg-based dishes at Eggslut, itself causing a significant amount of inner city congestion with its lines. Towards the Broad Museum is the smart Otium, in the same calibre of fine dining as Broken Spanish in your back pocket for a special occasion. Healthy salad bar sweetgreen also has an address near to the museums. If you're venturing north to Echo Park, Ostrich Farm and Eightfold Coffee are worth booking in. Ostrich Farm have an on-site garden and are strong on breakfasts and salad bowls.
As for coffee, note the following spots according to the neighbourhood. In the Financial District, look to Verve Coffee on Spring Street and G&B Coffee at Grand Central Market. Arts District have Groundwork Coffee Co., butter-induced Bulletproof Coffee alongside the railway tracks and Stumptown Coffee half a mile to the south.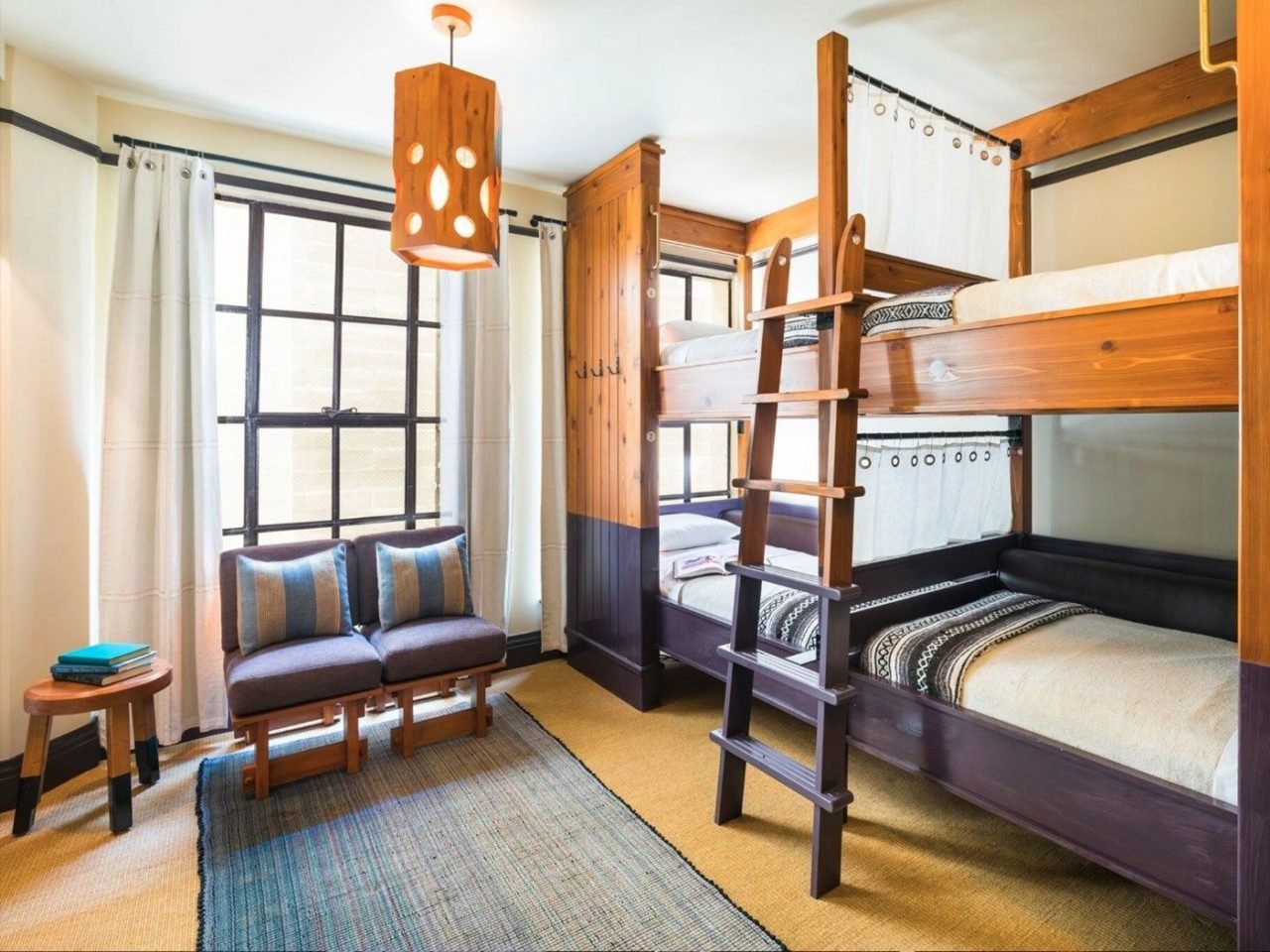 The revival of Downtown Los Angeles' appeal has been helped by the introduction of Ace Hotel and Freehand, which cater well for solo and couple travellers. Freehand's dorm rooms are probably the most pleasant dorm rooms you'll ever find. All the comforts of a hotel room are there – a shared bathroom, air conditioning, quality sheets (bed pre-made) and solid bunkbeds. These two venues are around the corner from each other, and a Whole Foods can be found at the intersection of 8th Street and Grand Avenue, across the crossroads from Freehand.
Directory
Cromwell Track: (213) 740-2311
Grand Central Market: (213) 624-2378
Eightfold Coffee: (213) 947-3500
Sanctuary Fitness: (213) 266-8311
Trojan CrossFit: (213) 537-0446
Uytengsu Aquatic Center (USC): (213) 740-5127
Verve Coffee Roasters: (213) 455-5991
Email Will Ross (will@zafiri.com) with questions or comments, and have a browse of other Zafiri City Guides.