Cycling the Glenuig Peninsula, Scotland
Will Ross, June 24, 2017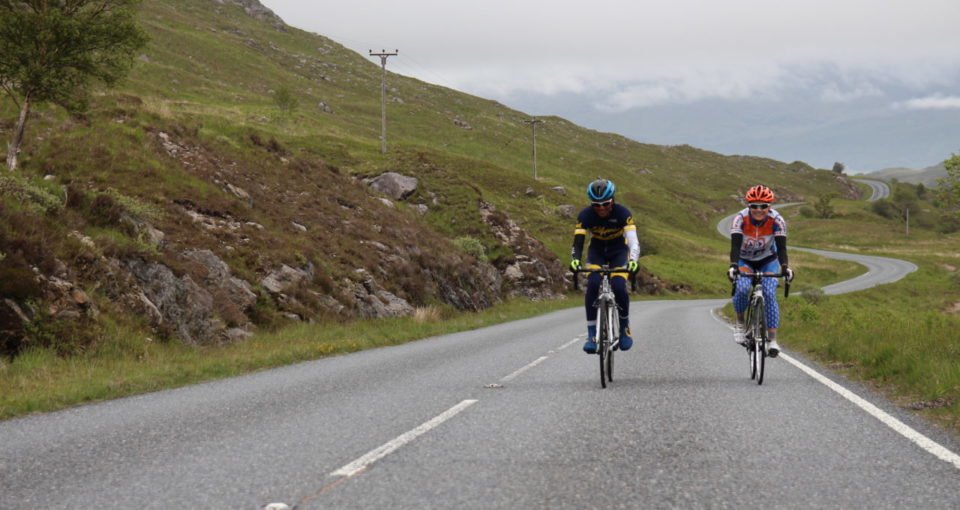 Given the relative isolation of the Glenuig Peninsula in the north-west of Scotland, it's a surprise that the tarmac rolls so smooth, gesturing a romantic loop through this wild part of the British Isles. Navigating the route from Fort William via an adorable ferry, the route rolls over 80 miles, gaining 1300m in elevation.
Landing in Corran, a Glenguig loop can be made clockwise across the Movern and Ardamurchan peninsulas, strips of nasty looking turf that hike into the sky south-west of Fort William. Roads vary from flat sections, to undulating treelined pathways and some alpine-ish climbs and descents. There's nothing challenging about the climbs but rather the overall length and variant weather.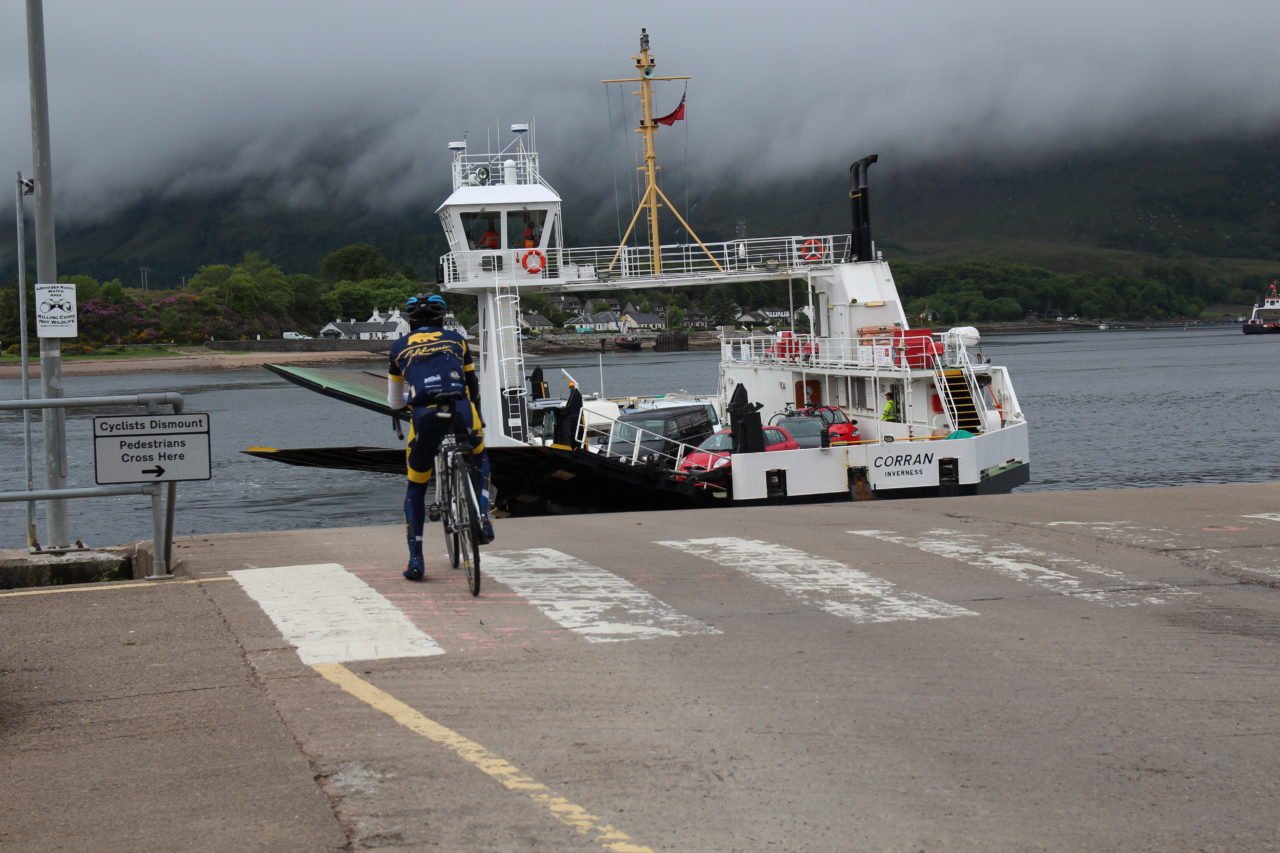 With a handful of Gaelic place names serving as waypoints for the route, it's worth breaking for lunch at the Glenuig Inn before continuing north via the Jacobite Glenfinnan Monument, a landmark that prompts a swift finish back into Fort William. The Glenuig Inn serves a full menu all day with a number of delicious, salty options to re-fuel and warm up with. Salmon, crab, halibut and Hebridean blue cheese all feature on the menu, washable with real ale and ciders brewed in Scotland.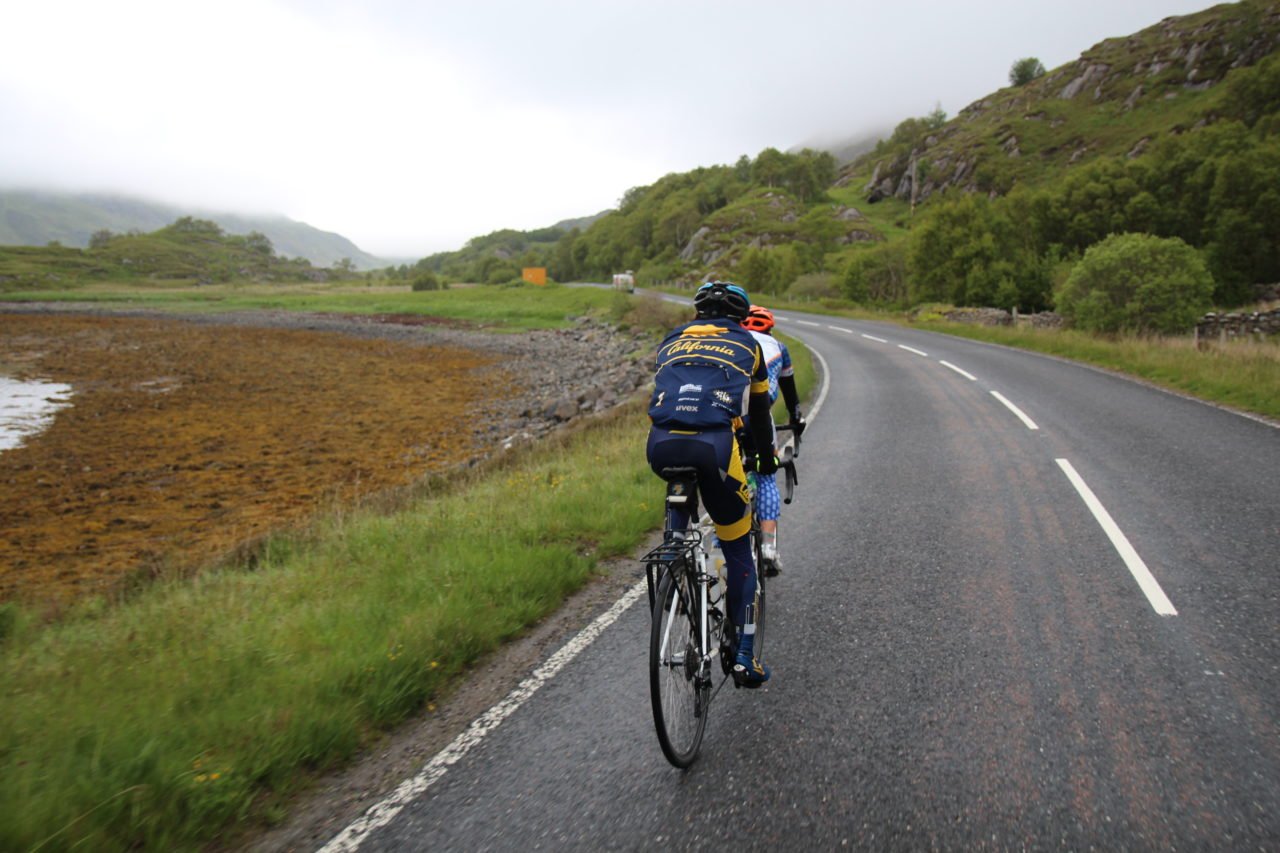 As for gear: 23-28mm road tyres are fine for this loop. You'll want this connection for most of the route, though there are sections of grumbling tarmac to excite you. At least this was the case in June 2015.
If you're going in summer, certainly bring a smock or water resistant layer. Weather can get chilly as you battle against wind, and the chances of patchy showers on either side of the mountain are high.
Scan my Glenuig route on Strava.