Craft Active Extreme Crewneck Baselayer
Will Ross, April 2, 2015
Recommending thermals for high intensity winter exercise is a tricky task; everyone has their own preference, based on what they find comfortable, what conditions they regularly train and, crucially, the way their body circulates blood in less-then-ideal temperatures. Sweden's Craft have a strong background in insulating products, serving cross-country athletes, cyclists and runners with threads that work.
The Craft Active Extreme Crewneck 1.0 Baselayer is one minimal garment that is worth its weight in gold and something I've been trying for the last three years. Whenever the weather looks slightly suspect, grey or dips south of 10 degrees celsius, I don my crewneck for cycling excursions and runs. What makes this product so fantastic is its performance at freezing temperatures, and its ability to dry off if you get wet or sweaty during a climbing section.
I've nearly exhausted my top, with rips beneath each armpit, and a gash on the right sleeve from a fall, but it still remains elastic. The trunk still holds true and the cuffs extend naturally from the arms. Even despite this longevity, I still confident enough to sport this 100% Polyester thermal without any additional layers when I'm out on runs – the top hugs in all the right places and doesn't make any unwanted jolts in the wrong direction as you find your stride (we all knows tops that do allow for delay).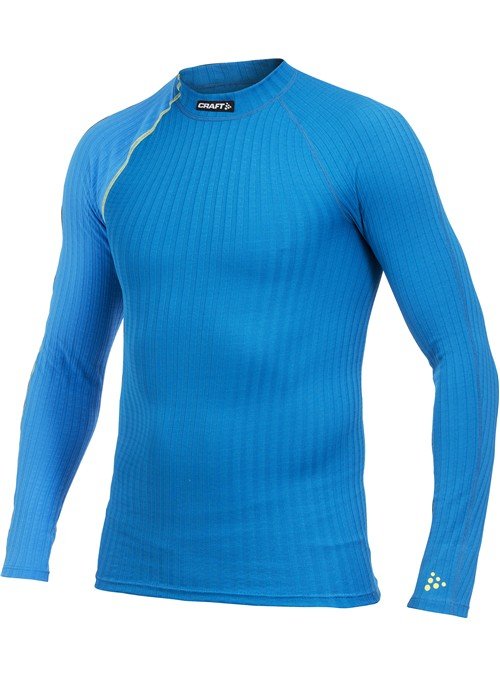 Comes in at $75 in the United States and £45 in the UK.