Brooklyn, New York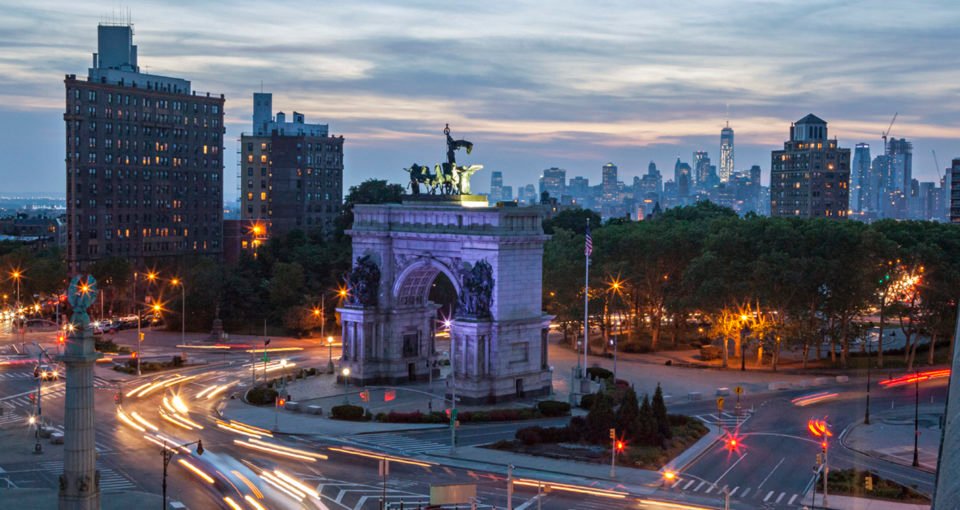 The completion of the Brooklyn, Williamsburg and Manhattan bridges over the East River between 1883 and 1912 heralded a new era for New York's second most populous borough, connecting it with Manhattan to unify the city and strengthen its tug on the world stage. 100 years later and Brooklyn and its neighbour Williamsburg remain less densely packed than the island of Manhattan, offering a little more breathing space for runners, cyclists and swimmers visiting New York City. Despite the East Coast's frigid winters, athletics runs deep in the blood of New Yorkers who continue to find new many ways to keep cadence going all year round.
To make the most of this guide, note a few patterns and features. Facilities are broken into categories according to their running, cycling or swimming focus, with a separate section highlighting quality gym facilities in Brooklyn. All facilities allow for drop-in visits during "open" hours, so you don't need to join an organised session to gain access. Exact hours aren't indicated unless very restrictive, and prices are also omitted in the knowledge that no listed facility charges more than $25 for day access unless stated otherwise. Instead, a full directory of telephone numbers is provided in the final Directory section, so you can call ahead to confirm your intended training time. The place names in Directory link directly to the venue's Google Maps profile – click on the venue's name to generate directions. Finally, an Accommodation & Eating section at the end of the guide provides an insight into good places for sleeping and fuelling during your time in Brooklyn.
Orientation & Logistics
This guide to training in Brooklyn includes two hotspots, one around McCarren Park which is formally part of Williamsburg, and another further south in Brooklyn's Gowanus neighbourhood. One mile to the south-east of Gowanus is Prospect Park which compares to Manhattan's Central Park in size and stature, a regular haunt for runners and cyclists. By comparison McCarren Park is smaller but serves as a good nucleus for its athletics track, adjacent barbell gym and smattering of good eateries.
Opting to sleep on the Brooklyn side of the East River is a savvy choice if your working hours in Manhattan are compatible with shuffles on the metro. The peanut-shaped alignment of Williamsburg and Gowanus in South Brooklyn is connected internally by a sluggish "G" line or a $7 Uber. Manhattan connections look like this:
To Williamsburg: the L which reaches east-west into Manhattan beneath 14th Street.
To Gowanus from Uptown: The D which slices south through Manhattan beneath 6th Avenue before traversing once it hits Lower Manhattan at W Houston Street.
To Gowanus from Lower Manhattan: The D, F, R and N come into play.
From World Trade Center: 4, 5, A and C are available, with R still being an option.
Though New York Metro is yet to accept NFC / contactless payments, their magnetic cards are easy enough to use and top-up. Don't necessarily grab one at their airport but get hold of one when you get into the city and find a metro stop. Transit agency MTA don't require you to swipe your card on exit – payment is deducted on entry only. Download a New York subway map on your phone and spend two minutes familiarising yourself with the layout of the networks before you arrive.
Running
The combination of a hilly profile and patches of greenery alongside the built environment makes Brooklyn a diverse place to run, even before you cross over the Golden Gate Bridge. We'll focus on the immediate city's best running routes, tracks and hills, starting with the pan flat before outlining terrain prized for its vertical meterage.
Brooklyn Bridge will be hard to avoid during your stay, whether you stay in Williamsburg or South Brooklyn. Running along the Bridge is allowed, shooting you out to New York City Hall. Continue along Warren Street to connect with the West Side Highway, a pedestrianised route that goes up the East Bank of the Hudson. Starting at The High Line, this popular running route cuts north with few motorised intersections – the distance from the Bridge's base in Brooklyn until you are level with Central Park is 5 miles, so this route could make up your weekend long run.
For a shorter orientation run, you could use Brooklyn Bridge again, instead hugging the bank of the East River until you hit the Williamsburg Bridge (the order of the bridges is Brooklyn, Manhattan, Williamsburg, when viewed from the East). Cross the Williamsburg then work your way back down the bank of the East River and cut out when you need to get home.
For runs uninterrupted by traffic and city, look toward the anti-clockwise loop of Prospect Park. This circumnavigation involves some sloped sections with the south end lying lower than the northern portion. The map of Prospect Park can generally be dissected into two loops – an inner loop of 3.4 miles and an outer perimeter loop of 3.7 miles. Two miles to the north, Fort Green Park shouldn't be neglected for focused workouts. The small parcel of land is wrapped in a 1.3km loop with some steady undulations.
Finding hills in New York City as a whole isn't easy. Some lumps of earth such as Boerum Hill can be used for hill intervals (500m, 14%). You can make up your hill running interval using the east side of Prospect Park, a half-mile rise generates a mild 2% gradient up East Drive ("Zoo Hill"). Upgrade to a 300m pitch and 4% climb on West Lake Drive ("Park Slop"). Savvy engineers will think to use the modest grades of the bridges – these pitch at a consistent 1-3% grade.
Some stairs are located at two locations in Prospect Park: at the intersection of West Drive and Center Drive, and between the library and the museum in the north of the Park near Grand Army Plaza. The Fort Greene Park steps are also worth skipping up.
As well as being short of hills, Brooklyn has poor access to athletics tracks. The best option, regardless of where you are staying, is to make the trip to McCarren Park where an un-gated track takes the strain of thousands of athletes per week. Crossing into Manhattan to use East River Track is an option – just beware, the track is one of the most decrepit running tracks in the country.
The competitive streak of locals is well defined in the area, not least because the New York Marathon's metronomic pulse. If you're in New York for business during the summer season, you're bound to find a road race within the five boroughs.
The winter race calendar moves off the road and into cross country terrain, with the notorious Van Cortlandt Park taking most of the strain. Races are held throughout Fall with the massive Manhattan College Cross Country Invitational (MCXCI) hosting around 12,000 high school students from across the country. The course opened in 1913 and has been re-routed slightly over the years, without disregarding the hilly outcrops that sculpt the tougher sections of the circuit, the most notorious being "The Wall". Here are some races that punters can enter in VCP: The FRNY Cross Country Meet in September and the Fred Lebow 5K Cross Country Champs in November.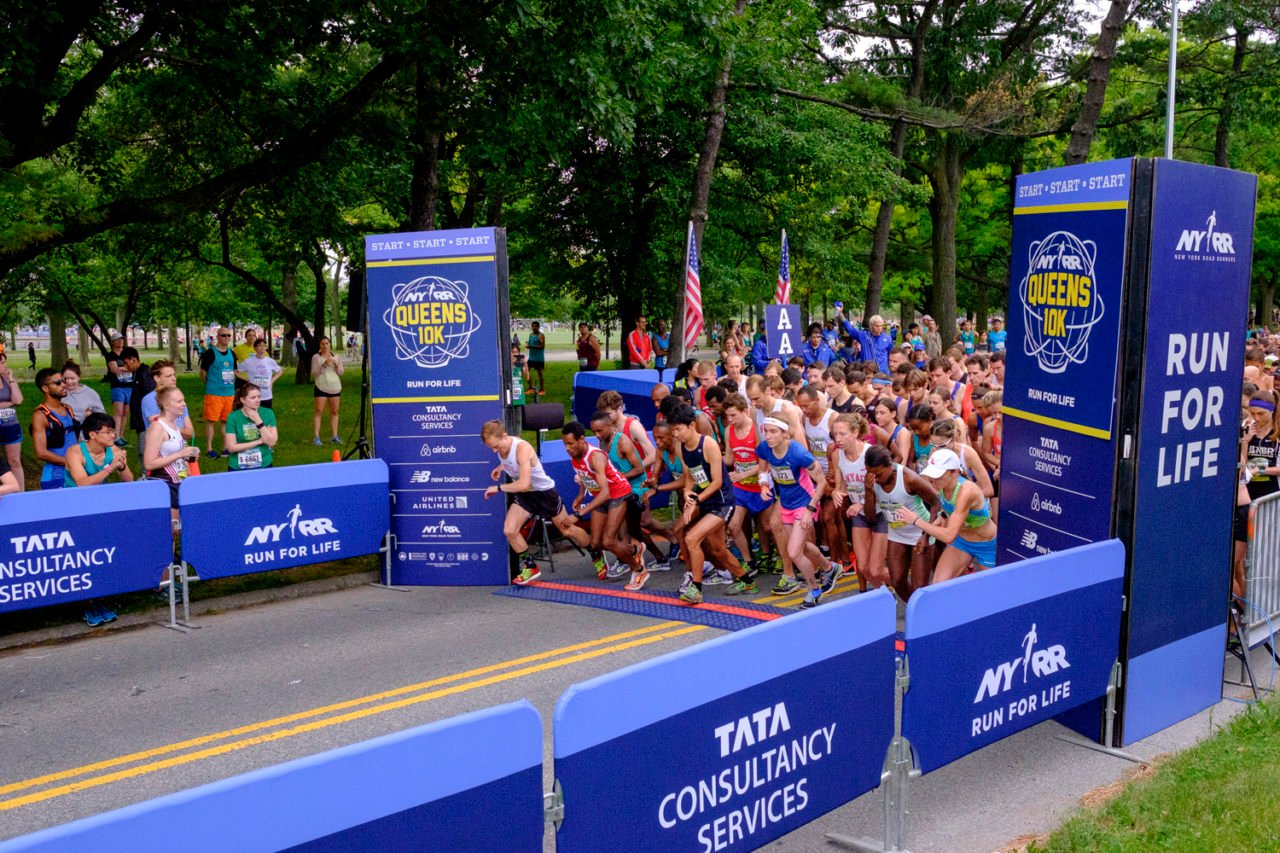 New York's other point of inflection – unburdened cool  – also means that running crews have developed alongside the fleet of legacy running clubs, with the mighty New York Road Runners being the standout race and community organiser for the city. Over in Manhattan, Orchard Street Runners organise Tuesday night runs for good runners familiar with running at night and on streets – they meet at 7:30pm and promptly set out promptly at 8pm.
Cycling
Runners aren't alone in their occupation of Prospect Park. Cyclists also make their own rounds, just as they do in Central Park over in Manhattan. But to get a proper ride in, you need to head over Brooklyn Bridge and do as Manhattans do and head up the Hudson, crossing the George Washington Bridge and continuing up into the Palisades.
Here's a route to fix as your first: Set The Market as your first stop before continuing through Haverstraw, Stony Point and the east fringe of Bear Mountain State Park before crossing the Hudson. You'll then have a final climb (see photo below), before diving in Peekskill where The Peeskill Brewery acts as your gateway and terminus if you're happy to take Amtrak back to town from there. Full route details.
Whether you find yourself cycling up the Hudson or riding more locally to Brooklyn, checking into Maglia Rosa is a must for any two-wheeled tourist. As well as having an outstanding selection of bikes passing through their doors each week, Maglia Rosa have been a guiding force for Brooklyn's road cycling scene for years. Also based out of Brooklyn are Kissena Cycling Club who are a serious but welcoming club, and an organiser of races. A third touchpoint for local knowledge would be to recruit the help of The Domestique, A.K.A. Jamie Phillips. Jamie is an Australian transplant living in Brooklyn and taking cycling enthusiasts through a two-wheeled tour of Manhattan and its eastern neighbour.
Indoor cycling is abundant in Manhattan, and some pioneers have even thrown in kettle bells and sun salutations to the sport. On the other side of the East River, the simplest option is to go with Flywheel Sports in Williamsburg, fixing your own pedals. Their beginner pass is incredibly good value and with gyms across the United States, establishing an account with them is worth the time (also, iPhone app to book classes and connect to training data).
If you're looking for supplies, good cycle stores in South Brooklyn include 718 Cyclery, R&A Cycles. Nearer to Williamsburg is Sun and Air.
Swimming
New York City Recreational Centers are dotted around Brooklyn, but do require up-front membership for access ($150/year). Around Greenpoint, McCarren Pool is a stellar facility for summer swims. In the winter, the indoor YMCA Greenpoint pool is the place to go.
Eastern Athletic Club have two locations, one at Brooklyn Heights and the other at Prospect Park. Each offer day passes for $25, giving access to lap swimming hours and the location's gym. Just note that swimmers are allocated 20-minute sessions during open swim hours, not ideal but fine if you want to crack out a very short session. Be sure to bring a photo ID and a payment card – cash is not accepted. Go to the left sidebar on EAC's aquatics page to access PDFs that indicate the lap swim hours at each venue.
Gym
As you would imagine, New York's climate is its enthusiasm for pursuing the bleeding edge of anything means Brooklyn has some high quality barbell gyms that maximise on space and come with all the hints of the health revolution. Brooklyn Barbell Club is a spacious offering right next to McCarren Park. Further South in Gowanus is South Brooklyn Weightlifting Club. By way of backup, look around the corner from SBWC to Brooklyn Boulders Gowanus – they have Kombucha on tap, and a number of good weights facilities alongside their climbing walls.
Sleeping & Eating
The sports facilities around McCarren Park are complimented by a cluster of quality hotels and eateries can be found within several blocks, each easily walkable around your workouts.
The Wythe Hotel is the more established hotel in the neighbourhood, complete with views over Williamsburg's rooftops and across to Manhattan. A larger hotel is right across the corner, The William Vale, and in South Brooklyn, the NU Hotel is a good boutique hotel to check into.
Around McCarren Park in Williamsburg is another Australian import, this time in the form of Five Leaves. On the other side of McCarren Park is Egg, a popular spot completed by its Serif typeface and healthy menu, which extends well beyond egg-based dishes. Salads from sweetgreen can be found around the corner from Egg, on N 4th Street.
Around Williamsburg look to Le Labo Café for coffee – the lotions and potions from the Aesop-like bathroom products brand share the venue with the cafe. Diagonally opposite are Toby's Estate Coffee, who have multiple venues across New York.
If you're trying to think about how to get to Prospect Park for a morning run and need some inspiration, drop into Krupa Grocery who have formed a good all-day brunch menu half a mile from the Park's western edge. A sweetgreen can also be found further on in Brooklyn Heights on Washington Street.
One block across from Krupa on 7th Avenue is Cafe Grumpy, which also has a couple of other venues in Brooklyn. Move to the north-west for Gorilla Coffee, a few diagonal blocks north of Grand Army Plaza. Coffee from Hungry Ghost is at two venues north and south of Barclays Center transport terminal.
Directory
Cafe Grumpy (Park Slope): 718-499-4404
Sweatshop Coffee: 917-960-7232
sweetgreen (N 4th Street): 347-987-3863
sweetgreen (Washington Street): 347-757-4900
Whyte Hotel, The: 718-460-8000
William Vale, The: 718-631-8400
---
Email Will Ross (will@zafiri.com) if you have any comments, and browse the rest of the Zafiri City Guides.