Boulder City Guide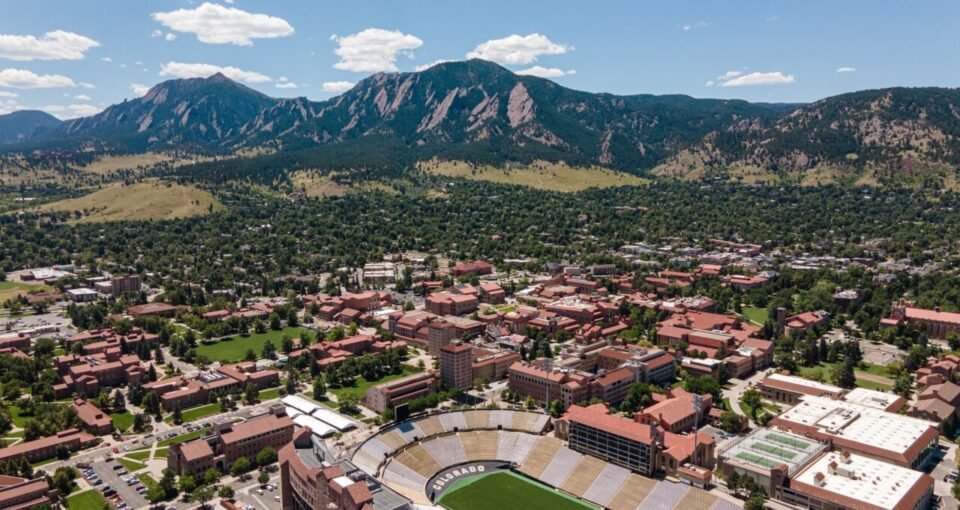 The high altitude town of Boulder, Colorado is home to a community of elite and world-class, pulled to this patch north of Denver for its access to training. Mountainous landscape borders an exciting downtown, a gateway to a variety of places to train, sleep and eat. Just a 30-min drive from the international airport at Denver, and at 1621m above sea-level, Boulder offers the perfect position for effective altitude training for middle to longer distance runners, cyclists and triathletes.
To make the most of this Boulder city guide for endurance athletes, note a few patterns and features. Facilities are broken into categories according to their running, cycling or swimming focus, with a separate section highlighting quality gym facilities in Boulder. Exact hours aren't indicated unless very restrictive, and prices are also omitted in the knowledge that no listed facility charges more than $20 for day access. Instead, a full directory of telephone numbers is provided in the final Directory section, so you can call ahead to confirm your intended training time. The place names in Directory link directly to the venue's Google Maps profile – click on the venue's name to generate directions. Finally, the Sleeping & Eating section towards the end of the guide provides an insight into good places for sleeping and fuelling during your time in Boulder.
Orientation & Logistics
Boulder has it all. The place not only astonishes with the Flatirons as a backdrop, but also offers a European style downtown, with Pearl Street as the central axis.
Unlike many other smaller cities in the US, Boulder offers great public transportation networks. Not only is the bus system reliable and affordable, but the city also surprises with a city bike rental, offering e-bikes which can be picked up and dropped off at various points throughout downtown. Both transportation systems are accessible via app (Transit, Boulder BCycle), and allow for uncomplicated and up-to-date information.
The best time to visit is during Spring or Fall. Boulder has a relatively mild climate with lots of sun and low humidity, and offers great outdoor conditions for endurance athletes to train all year round.
Running
If you're looking for a track to run on, Centennial Middle School Track is the spot. It is located in the north of the city, 15-min by bike from the Downtown. In case you're staying somewhere south-east of the city, the track at Manhattan School of Arts is easier accessible. Both sports facilities offer a 400m tracks.
Running on the dirt road around Boulder Reservoir further from downtown is worth the trip if you're looking for a route to do a tempo, long run or easy run with a soft surface to give your legs a break. A loop around the gorgeous lake is 8.5km long and is a must-run during your stay in Boulder. Another great option is running along the Boulder Creek Path, which spans 11 km through the center of town.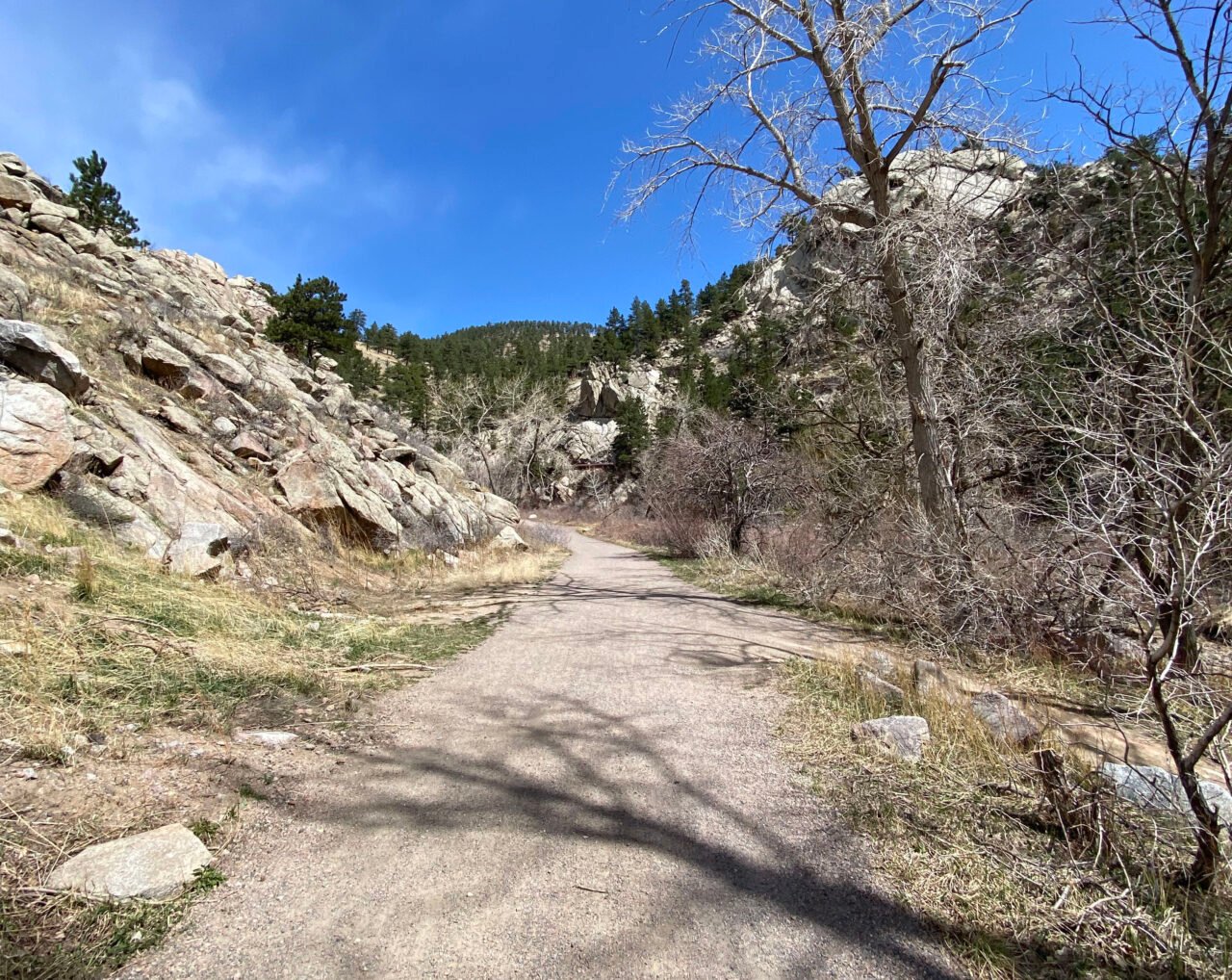 If you want to go high and run hard, Magnolia road, also called "Mags" by locals, is a classic Boulder run. It is a 19 km road that connects Boulder Canyon with Peak-to-Peak Highway in Nederland. The first 6km are paved and average a 9.1% grade, maxing out at 17%. This 13 km section is the ideal place to plot out your workout.
Looking for a group to run with, while staying in Boulder? The Boulder Road Runners welcome runners of all ages and abilities. They also offer a summer track series on the first and third Thursday of every month, Wednesday hiking groups, and the chance to compete with their teams at national races. All this information is easily accessible on their website, so make sure to check it out.
Cycling
Boulder is consistently rated as one of the best places to bike in the US. The Boulder Valley has more than 500 km of bike way, including 150 km of bike lanes, 135 km of multi-use paths, 80 km of designated bike routes and the network is still growing.


One of the best scenic hill climbs is along the Flagstaff Road. The twisting mountain road begins near the base of the Flatirons, at the Chautauqua Park. The climb to the top is brutal, but the views along the route make it totally worth it. And no worries, there are potential rest points like Panorama Point which offer a stunning view over Boulder Valley. There is the possibility to stop at Realization point and shorten the ride, or continue up to the Lost Gulch Overlook. The ride finished at the Gross Reservoir and is 30km long, perfect for some intense hill reps. Since it's one of the most busy rides in Boulder, it can get pretty busy in the afternoon, so it might be worth getting up earlier.
Another great cycling route is towards the Left Hand Canyon, a long, sustained mountain climb in Colorado's Front Range. Beginning in the flats of Boulder Valley, the ride follows the Left Hand Creek, with beautiful views along the Arapaho & Roosevelt National Forest up to the historic mining town of Ward. The climb takes you up to, 2700 m above sea level, so don't be surprised if you're more out of breath than usual. Once you're in downtown Ward, stop at Utica Street Market, a cyclist friendly grocery store to fill up on snacks before you turn back down the canyon. The roundtrip is 52.6km in total.
Another great option for a round trip is the Peak to Peak Highway which connects the town of Black Hawk to the I-70 corridor, Estes Park and Rocky Mountain National Park. Especially if you're in Boulder during fall, this is a must-do since the colors of the leaves will amaze you. It starts in Nederland (30 min away from Boulder). Then you continue north through Ward and up towards Estes Park, descending into Peaceful Valley. The ride takes you parallel to the Continental Divide, and you can ride up to 96 km one-way. Most people who attempt the full route come with a support vehicle.

Make sure to join Boulder's Social Rides to meet the locals and explore some more. The weekly business social rides are always on Wednesday morning and offer different routes and groups to join. Furthermore, you can socialize over a great cup of coffee afterwards at Amante's.
Swimming
Whether you want to practice your backstroke or just cool off, Boulder has the perfect places to enjoy swimming. Tubing in Boulder Creek is very relaxing during summer months. For family swimming, the brand-new water park at Scott Carpenter Pool is a fantastic option during summer. And the Boulder Reservoir has a great, life guarded beach and swim area that's open Memorial Day weekend through Labor Day.
For more serious swimmers, who are looking for a great place to train, the East Boulder Community Park & Center next to the Baseline Reservoir is a great option. It offers a 25-yard indoor pool as well as access to the swim beach on the reservoir in the summer. Once you're done with your session, the various trails around the lake invite for a casual stroll.
Location wise, you might prefer the North Boulder Recreation Center. Located on the northern side of Boulder, off of Highway 7. It is a huge recreation center, featuring two basketball courts, two volleyball courts, a racquetball court, a 25 yard lap pool and a gymnastics center.
Another central option is the Scott Carpenter Pool. Currently set up in its short-course configuration, making 20 short lap lanes by 25-yard lap pool, which makes it easy for visitors to enjoy swimming social-distance style. Through the summer it offers days and times for long-course lap swimming, 10 lanes across the 50-meter length of the pool.
If you are looking for a coaching session or a group to swim with, check out Boulder Swim Team schedule or call for information. They offer an extensive array of classes every day of the week.
Gym
The best place in Boulder to get your strength training done is Mountains' Edge Fitness. With long opening hours, a variety of class offers like yoga or functional fitness, the studio won't disappoint. The gym is not flashy, but offers all the necessary equipment for whatever workout you're accustomed to.
Another great spot for strength training is Boulder Athletics. Located at 3240 Pearl Street, it is easily accessible and also features any workout equipment you need. Their focus is on strength and conditioning training if you're interested in a class, and you can purchase punch cards, which is a great way to save some money if you're not staying for a whole month.
Sleeping & Eating
If you're in search of some good coffee to get energized for your hard training sessions, downtown Boulder offers enough. Make sure to check out The Tune Up Taproom & Espresso Bar which is part of the bike shop Full Cycle. Located on 30th Street in Boulder, the menu satisfies any cravings, ranging from Burritos to various pastries and of course any type of coffee you might need.
Another great cycling coffee stop is right next door. Strade Bianche Café is an Italian-inspired cycling café, featuring food, both light snacks and full meals, by its very own Michelin-awarded chef Fabio Flagiello. While coffee isn't the focus point here, you can get food at Strade and your well deserved espresso next door. Bikes are welcome everywhere.
As athletes, we know that refueling after putting a lot of strain on our body is essential. One restaurant which not only offers a beautiful atmosphere but also convinces with its culinary menu is Oak at Fourteenth. The seasonally inspired menu utilizes locally grown ingredients and offers a unique flavor profile of the oak oven and new French Rotisol rotisserie. Make sure to reserve a table for the evening, since it is a well known and popular location.
An alternative is Avery Brewing, a nationally recognized Brewery serving eccentric ales and lagers that defy styles or categories. Besides the 30 taps of world-class exclusive craft beers, you get to experience their full menu of soul-inspired dishes and smoked meats. After that, you can grab your beer and take a self-guided tour around the catwalk circling the brewing facility.
If you're in need of some serious carb loading, Pasta Jay's at 9th and Pearl is the spot. There you can enjoy family recipes that have been passed down to Jay from his great-grandmother who, believe it or not, was the cook for the first King of the United Countries of Italy, Victor Emanuel the Second. It is a casual-dining restaurant that serves authentic home-style Italian-American cuisine. Pro-tip: Try the house-made ravioli for an explosion of flavor.
If you're not on the bike, but in desperate need of some caffeine, Boxcar Coffee Roasters is a must-try! Easy to find on Pearl Street downtown, It is an awesome place to relax, and recharge. One of the best coffee places in Boulder. Definitely try their flawless espresso.
Another wonderful place with top-notch coffee is Alpine Modern. Luckily, you have two locations to choose from: one on Pearl Street and the other on College Avenue in University Hill. The coffee shop has a tasty selection of brunch dishes, with several open-faced sandwiches like the Avocado Tartine and Alder Smoked Salmon Tartine. The coffee lineup includes all the classic espresso shots, lattes, Americanos, mochas, and cold brew. Add almond milk or oat milk to your beverage too. Guess what: Alpine Modern even publishes a quarterly magazine.
A great place to stay in Boulder is the Millennium Harvest House. It is very centrally located and close to all the dining options as well as training facilities. The 3-star hotel features a gym, an indoor sports pool and a major outdoor area.
Another option is the A-Lodge Boulder or also called the Adventure Lodge. It is located in beautiful Fourmile Canyon along the trails leading up to the flatirons and offers a great alternative, if you're one of these people that love to have the mountains right in front of their doorstep. A-Lodge Boulder is more isolated and surrounded by nature, but downtown is still only a 3 km ride away. You can choose from the campsite and traveler's hostel, to three-bedroom cabins and in-between, providing any option for those seeking an authentic mountain experience.
Directory
Alpine Modern Coffee: +1 303-954-0129
A-Lodge Boulder: +1 303-444-0882
Amante Coffee: +1 303-546-9999
Avery Brewing: info@averybrewing.com
Bouler Reservoir: +1 303-441-3461
Boxcar Coffee Roasters: +1 720-456-7962
Boulder Athletics: +1 303-632-6407
Boulder Swim Team: Coach Garrett bldrboard@gmail.com
Centennial Middle School: +1 720-561-5441
East Boulder Community Park & Center: +1 303-413-7200
Manhattan School of Arts: +1 720-561-6300
Millenium Harvest House: +1 303-443-3850
Mountains Edge Fitness: +1 303-494-5000
North Boulder Recreation Center: +1 303-413-7260
Oak at Fourteen: +1 303-444-3622
Pasta Jay's: +1 303-444-5800
Scott Carpenter Pool: +1 303-441-3427
Strade Bianche Cafe: +1 415-203-2194
The Tune Up Taproom & Espresso Bar: +1 303-440-1002
---
Thank you to Lemi Wutz for contributing this city guide