Billabong Recycler Series boardshorts
Rory Cumming, May 24, 2011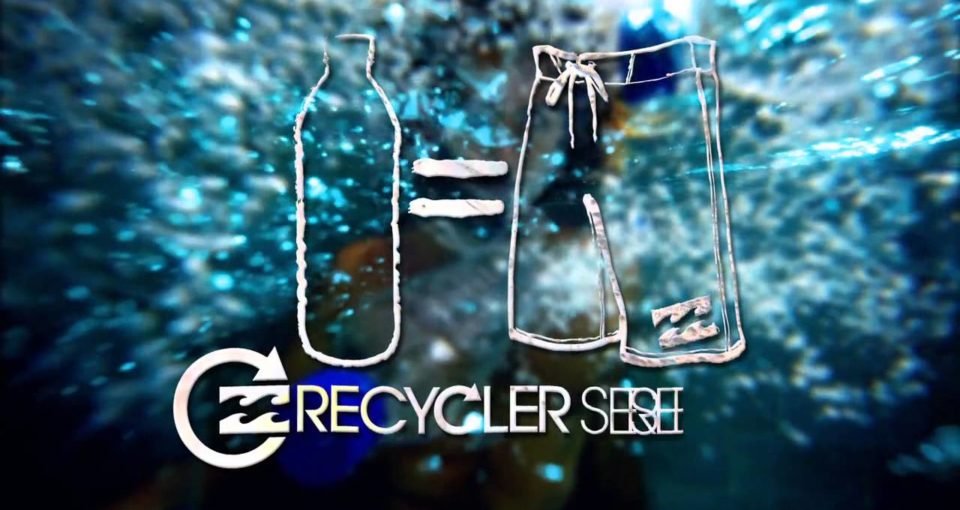 For a while now surfers have been at the forefront of the eco-conscious green movement. But do surfers ever stop to consider actually how to tackle the environmental side-effects of the surf industry? Well, thankfully, our friends at Billabong have prompted the surfing community to do just that. As part of their 'Be The Change You Want In The World' campaign, Billabong has created a line of boardies made from 100% recycled polyester.
As part of Billabong's 'recycler series,' these shorts won the Surf Industry Manufacturers Award for environmental product of the year 2008, 2009, and came runner up in 2010. The boardshorts are made with a clever process which turns plastic polyethylene terephthalate (PET) bottles into a stretch fabric. It's a smart idea, given that PET fibres are also the same fibres used to make most sailcoth. As a material, it has resiliency, high abrasion resistance, high UV resistance, and high flex strength. But even more remarkable, thanks to this product, Billabong has saved over 14,000,000 plastic bottles from ending up in landfills.
So far, so good – the boardies clearly out-compete their non-recycled competition on the ethical side of things. But how do they fare when it comes down to performance? Firstly, the recycled polyester is incredibly light-weight, making the shorts feel almost weightless. Secondly, the fabric is also very strong which is noticeable when you feel it in your hands, making for a robust and no-doubt long-lasting pair of boardshorts, again limiting a distribution footprint. Construction is neat, requiring only a few low profile seams to reduce the risk of rashes, and the Velcro pocket on the side retains the traditional home for your complementary wax-comb/ finkey combo which comes as standard with Billabong boardies.
My only gripe is that while these shorts are flexible, they are not nearly as flexible as Billabong's premium stretch boardshorts – the PX1 range, or other super-stretch models that I've tested. The question you have to ask yourself is: do I sacrifice stretchy boardshorts for the environment or do I sacrifice the environment for stretchy boardshorts?
In all, these are awesome boardies: they are light as a feather and incredibly tough, while also providing the wearer with a continual sense of well-being, stemming from the knowledge that they have helped make the world a better place. The Billabong Recycler series gets a massive Magnetic Junction seal of approval, go and buy some!
To learn more, see this clip featuring Taj Burrow which shows how PET bottles are recycled at turned into Billabong's boardshorts.