Arc'teryx Phase AR Zip Neck Long Sleeve
Will Ross, March 6, 2017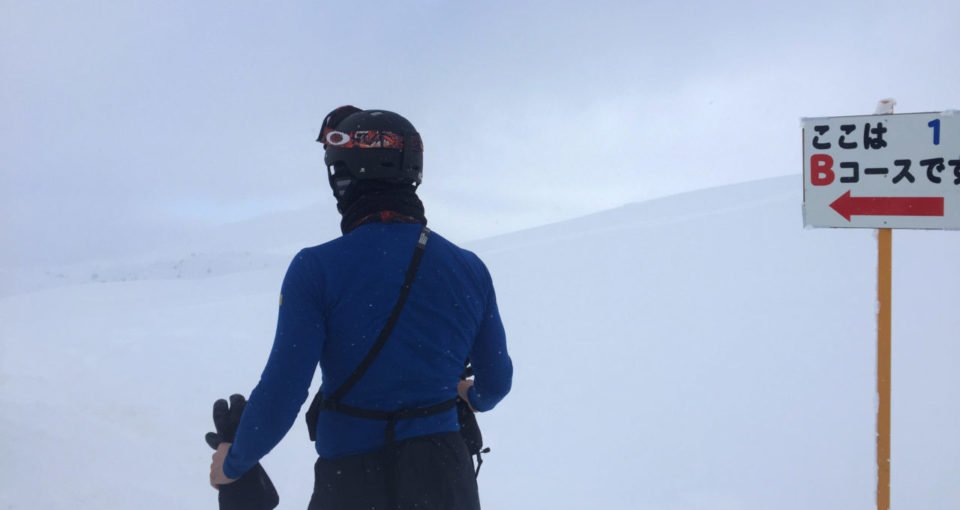 While most brilliant gear can bask in the glory of being visibly seen, a handy baselayer is often stuffed out of sight neglected. Tasked with carrying out an existence in sweaty quarters, baselayers certainly drew the short straw and end up being loaded with a whole heap of responsibility. Afterall, there's nothing basic about their responsibilities – the task of covering a bunch of awkward body parts while transporting moisture is demanding.
Head over to Arc'teryx's baselayer inventory and small collection of 'New' and 'Revised' baselayers present themselves. For a brand that spins out over a dozen winter jackets, their baselayer collection is modest, straddling the merino wool v. synthetic debate with careful poise.
After kicking around Hokkaido with my Craft Active Extreme 2.0 top which had previously been tested as a running thread, I reacquianted myself with an old Arc'teryx Phase AR Zip Neck LS baselayer. Of course, neither they nor Craft know how to create a simple naming for this flimsy type of thread. Fortunately, they're better at stitching it together.
My Phase has a bunch of simple features that made it a pleasure to use in the backcountry in Japan. At first, its thick yarn feels contraining when compared with lighter, more porous options. But the material itself is flexible enough not to restrict movement, and sensible enough when wicking away moisture.
The main feature and variable of the layer is its quarter zip which goes down as far as the sternum when fully open. A turtleneck collar means the zip goes an inch or so above the regular roundneck line of your throat, meaning a fully open or semi-open zip creates a substantial portion of ventilation on the front side of the garment. Despite its simplicity, the zip creates a perception of control and ventilation that really makes the different, while continuing to offer a dynamic, hugging fit.
If you've got a favorite baselayer that trumps this Arc'teryx number, ping will@zafiri.com with its details. Header image: William Green.