Arc'teryx Store to Open at Piccadilly, London
Will Ross, September 1, 2015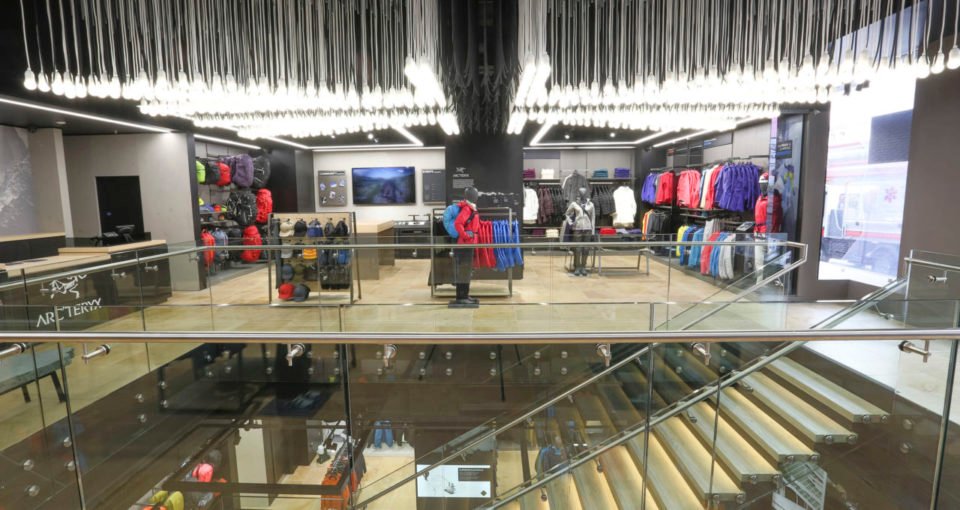 For any outdoors enthusiast, British Columbia's seaboard town Vancouver is an enviable place to live and grow a business – proximity to trails, climbing and snowsports is arguably unrivalled. It's not surprise that technical performance brand Arc'teryx has emerged from his haven, designing and testing leading apparel and equipment in their backyard. London fans will be pleased to hear that the North Vancouverites are opening their flagship store Arc'teryx, 212 Piccadilly later this week.
Set over two floors, the 4,000 St James' store will host Arc'teryx products across apparel, footwear, harnesses and packs. British Mountain Guides have also established a community zone, a Rapha-esque space to plan trips and discover routes.
Though Arc'teryx has already been well positioned on Mercer Street (Covent Garden), the new venue will more fully test the brand's assumptions – does  the challenge of inclement weather coincide with fashion and good design?
Beyond their commitment to design, the brand stands out in the arena of environment, particularly via a commitment to insane durability and a timeless aesthetic. Tuck into the latest issue of their branded publication LITHOGRAPHICA to read more.
#ArcteryxPiccadilly Grand Opening
Takes place on 5-6th September with product giveaways, a complimentary fresh juice bar, and Gore-Tex™ demos. Plus:
a team of Arc'teryx makers will be creating exclusive hand-sewn Gore-Tex™ lunch bags to take away.
COMPETITION: snap a selfie in front of the store between 10-11am on Saturday 5th aND tag #ArcteryxPiccadilly on Instagram. Winner to be announced in-store immediately (must be in store to claim prize). A ski trip to Whistler is on the cards…