Amalinda Lodge, Matobo Hills, Zimbabwe
Will Ross, July 5, 2016
Drive through Matobo National Park, Zimbabwe on the main drag south-west out of Bulawayo and you'll hardly notice boutique hotel Amalinda Lodge. The eight thatched lodges that make up the property wrap themselves around a collection of large, granite boulders which characterise this majestic corner of the country. Established in 1953, Matabo National Park isn't known for its big game, but for its geological beauty and golden sunset vistas.
Amalinda's collection of rooms are spacious and welcoming, each unique in aspect and arrangement. Rooms are flanked by a central dining area, library and swimming pool, all within a stone's throw of each other. This small community provides an ideal escape for southern African overland trips, but also works well for families and larger groups – in total Amalinda sleeps 20 people.
As for access, Amalinda is 35km south of Bulawayo which has a domestic airport connecting with several other Zimbabwean towns. Other drive distances include: Harare (439km), Victoria Falls (437 km), Beitbridge on the South African Border (322 km) and Plumtree on the Botswana border (102 km).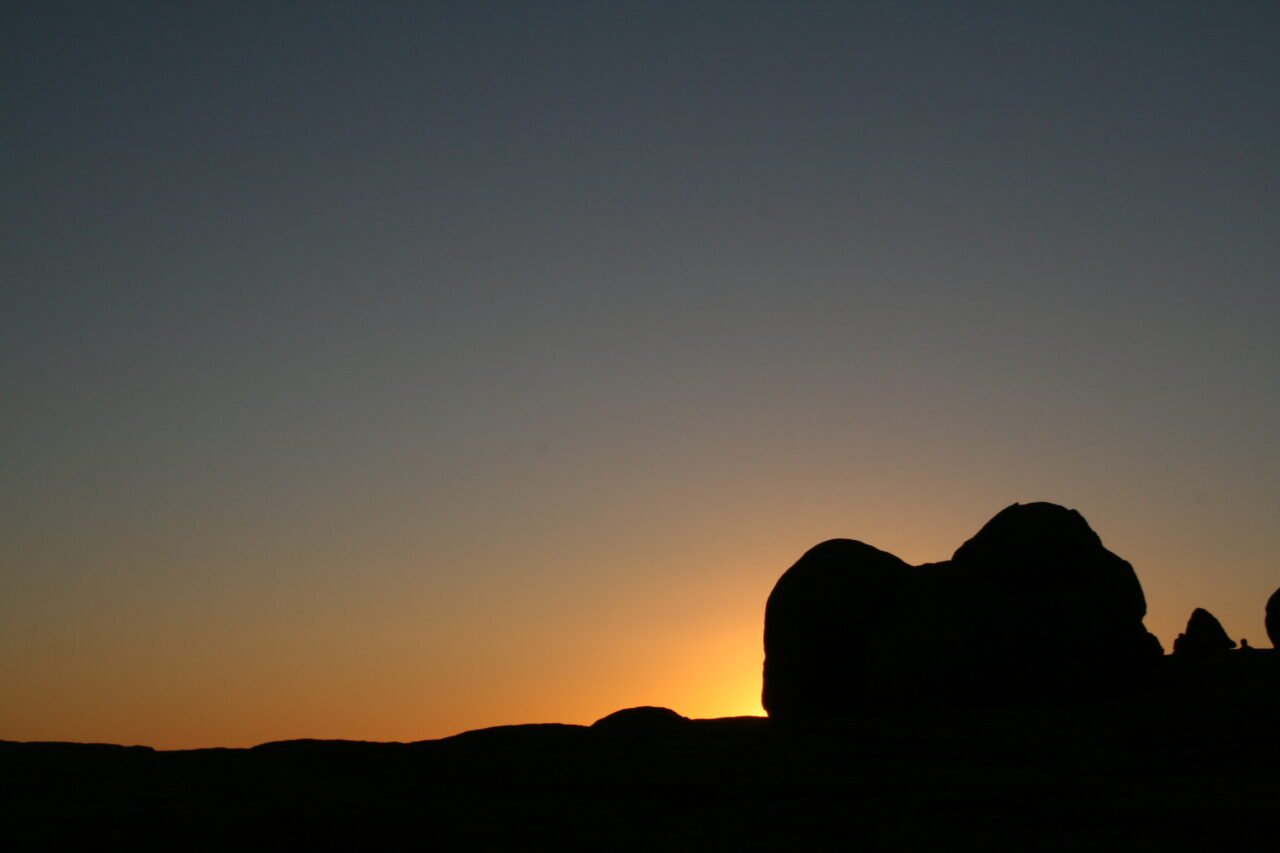 Despite the recent controversy surrounding Cecil Rhodes' memorial at the University of Cape Town, his grave remains firmly clad by a bronze plate on the top of Malindidzimu, 'hill of benevolent spirits'. It's these types of rock formations and surrounding landscape that is enticing for endurance athletes, even if to-date it has been better known for recreation tourists exploring by hikes and 4×4's.
Amalinda serves as an outstanding launchpad for some rigorous outdoors pursuits, with a network of empty roads and even quieter trails open to mountain bikers and trail runners in this pocket of south-west Zimbabwe.
Endurance Races in Matobo Hills
The whaleback granite surfaces and connecting trails look like ideal terrain for a stiff hardtail. The 3-day Matobo World Heritage MTB Challenge is the signature mountain bike race in the area. Taking place in late-August is another multi-day mountain bike race, the Matopos Classic MTB. Another is the Matopos Lumane MTB (mid-February).
The Matopos 33 Miler Ultra-Marathon is held annually on the first weekend of April (unless this coincides with Easter). The 33 Miler starts at 5:30am in the Matobo Hills and as the sun rises over the hills, the runners cover the Circular Drive, before the haul back to Bulawayo and the finish line at Bulawayo Athletics Club. It is the only Ultra-marathon in Zimbabwe. From 2017 there will also be a 10km race, as well as the Half Marathon and 5km fun run. There is also a relay run, with five runners covering the full Ultra-marathon route.
The Matopos Heritage Trail Run is an annual event, held in March each year.
For multi-discipline athletes, Ironwill Charity Eco Challenge is a race to look towards in early April.
For latest prices and booking information on Amalinda, visit amalindacollection.co.za