Review of "Alone on the Wall" by Alex Honnold
Will Ross, November 23, 2015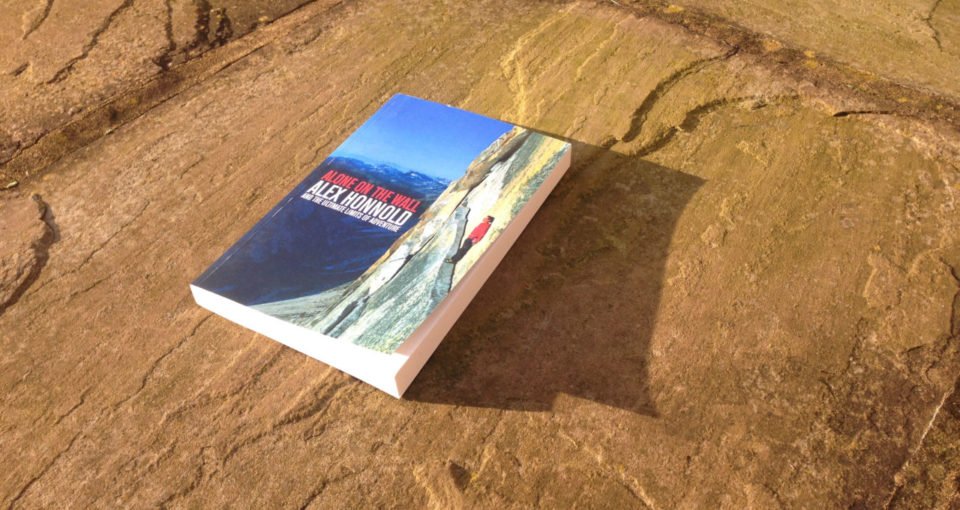 During his rapid rise to world-class climbing, free soloist Alex Honnold has fought hard to maintain credibility for his craft while repeatedly rebutting opponents who consider his lifestyle to be wildly miscalculated. The Californian's remarkable ability has equipped him with a unique dilemma – to be so good at something that its very conduct transcends the everyday person's notion of risk.
In Alone in the Wall the climber joins journalist David Roberts to provide the most comprehensive analysis of Honnold's method and approach. While Honnold provides first-hand accounts of the many climbing sequences which shot him to the top of world climbing, Roberts looks for other subtler details in the background.
Roberts is able to uncover viewpoints from early friends, new climbing partners and veterans to provide the most complete image of Honnold to date. In these investigations, numerous sources stress Honnold's relaxed approach to his projects, views that are no doubt tempered by abilities that fall well short of his own.
Of course Honnold is well aware of the opportunity the book provides to elaborate on his method and make his view of danger more legible to others. In his Moonlight Buttress ascent, which appears early in the book, he refers to the climb as a 'high-stakes game of solitude', a reference that echoes his impeccable ability to keep calm and focused.
The book also covers the more human side of Honnold, including trips to Chad where he first explores his capacity as a global citizen, to shortcomings in Newfoundland and a coming of age trip to Mount Kinabulu in Borneo. In these we see Honnold's intense approach pushed by other athletes on expeditions, most of whom are getting to know the free soloist for the first time.
Just as the book documents challenges around climbing, Alone on the Wall provides a first insight into the life of human who has only just begun to understand his limits, and whose intellect runs deep, wide and high.
For a slice of the story, see the clip from his January 2014 ascent of El Sendero Luminoso in Mexico…