Adventure Cyclist Radu Diaconescu
Will Ross, May 31, 2015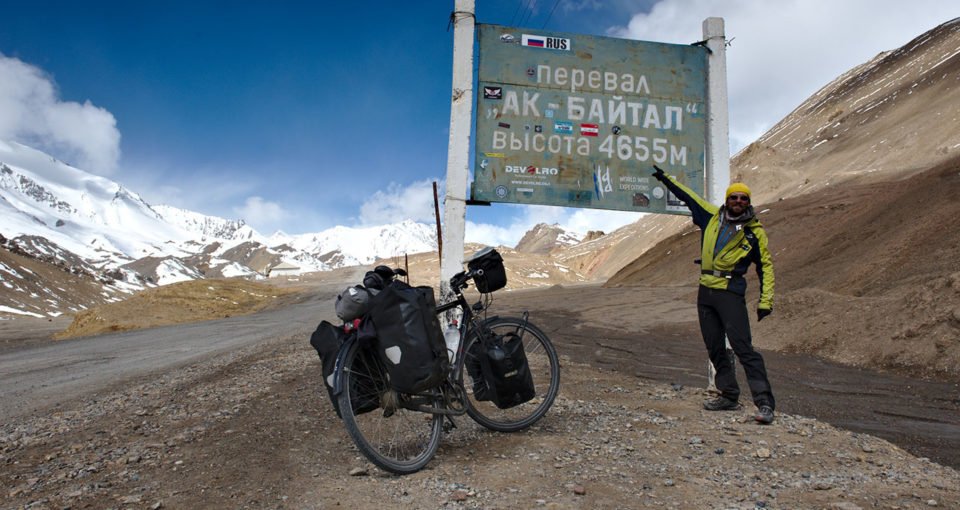 After leaving his full-time engineering job, Romain adventurer Radu Diaconescu has fashioned a number of cycle touring routes around the world. His website documents the full extent of his travels, but here are some highlights and links on how to discover regions yourself.
Radu's latest trip found him in Bishek, Kyrgyzstan where he suffered frostbite during a summit attempt and had to return home for surgery. Suffice it to say he's back to Bishek this summer to pick up the bike and return on it to Romania.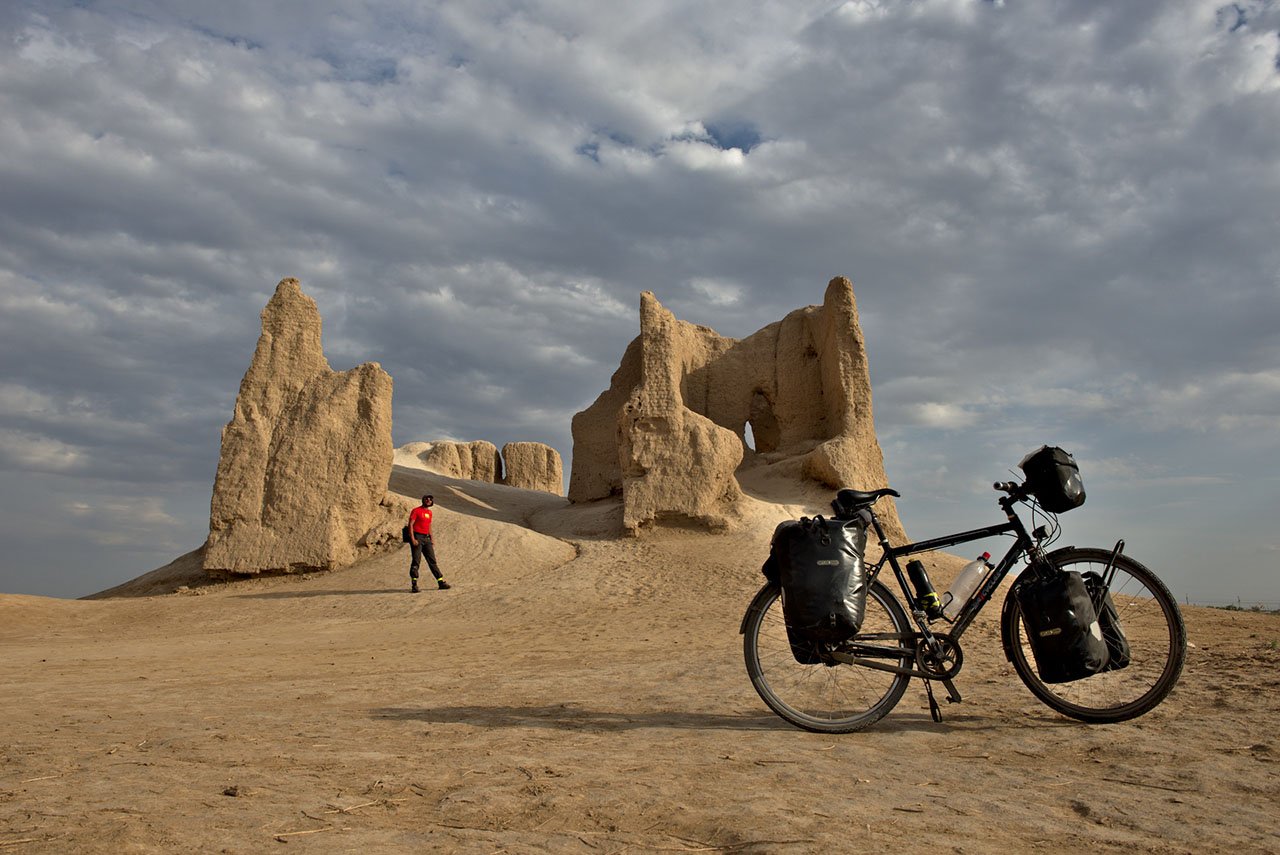 The ruins of another era, near the former Silk Road city of Merv in Turkmenistan.
Within the Kalyan Mosque in Bukhara, Uzbekistan after spring rain.
 Tien Shan and Pamir storm clouds closing in within minutes.
Finding a field of poppies after 2000 kilometers through the desert.
Like Radu's Facebook Page including notes on a recent trip to Morocco.