A Munro Epic: Isle of Mull and Glencoe
Alex Daffern, May 26, 2015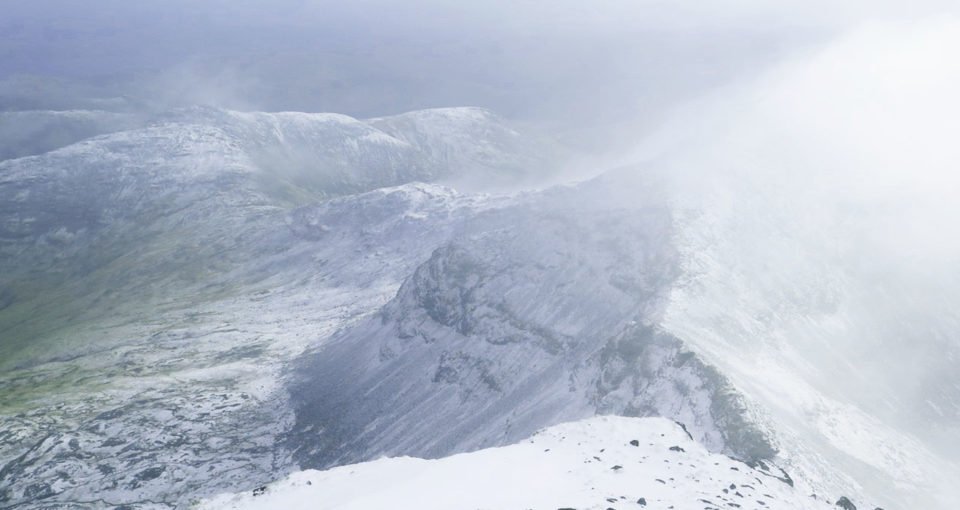 Moments after feeling the weight of my fully packed rucksack, I very quickly realised that what I had set out to do, in the way I had set out to do it, was looking extremely fragile as an idea. That idea had been to summit all 282 Munros in Scotland unsupported, completely by foot (whilst on land) during the course of summer 2015.
As I disembarked the ferry at Craignure on the Isle of Mull on the morning of Wednesday 6th May, the prospect of the trip rested far too heavily on my mind, as did the rucksack on my back. I was already falling behind schedule.
That day, I had meant to summit Ben More and return to Tomsleibhe Bothy for the night. But the direct route I had planned took me first over a sizeable Corbett, down the other side, through an unpathed, boggy forest and after 25km (with 1000m of ascent), I only made it to the foot of Ben More by 7:15pm. A night in the bivi bag with near incessant rain was followed by a quick ascent of Ben More the next morning; setting off at 7:15am I had decided to leave the rucksack at the foot of the mountain and make haste, taking enough time at the summit to take a snap (header image).
Picking up my 25kg on my descent, the thought of returning the route I had come brought me no joy at all. Instead, I opted to lengthen the journey and avoid some of the boggy terrain I had tackled on the way. After losing myself in an adjacent forest, and as light was fading, I returned to Craignure at 9:30pm, having covered 33km with over 1500m of ascent that day.
By this stage, my left ankle was now three times the size of my right. Blisters and aches were starting to crop up everywhere, and even my fingers were beginning to cramp. With a left ankle 3 times the size of my right, blistered feet, aching everywhere (and cramping fingers…), I stumbled into the Craignure Inn. Once I had been told that dinner had already stopped being served, I methodically, but desperately, ordered 2 pints of water, a pint of beer, a whisky and a packet of crisps, followed by a request for a room for the night.
The next morning I returned on the ferry to Oban. As I hobbled round the town searching for a pair of flip flops and the likeliest place for an enormous lunch, I accepted the lingering inevitability of a new resolution, deciding with disappointment to return home to pick up the car and allow my ballooning ankle another four days to recover from its sprains.
I quickly equipped myself with a new approach to the challenge. Having a car would provide flexibility and more comfort, even if it added to cost and determined a new discrete, circular routing.
So, back to Oban on Wednesday evening, with a new plan of action. Still walking gingerly, I managed to pick up Ben Vorlich and Stuc a'Chroin in the afternoon to break up the drive.
On Thursday 14 May I bagged Ben Cruachan and Stob Diamh beneath fantastic conditions, and Beinn a'Chochuill and Beinn Eunaich the following day.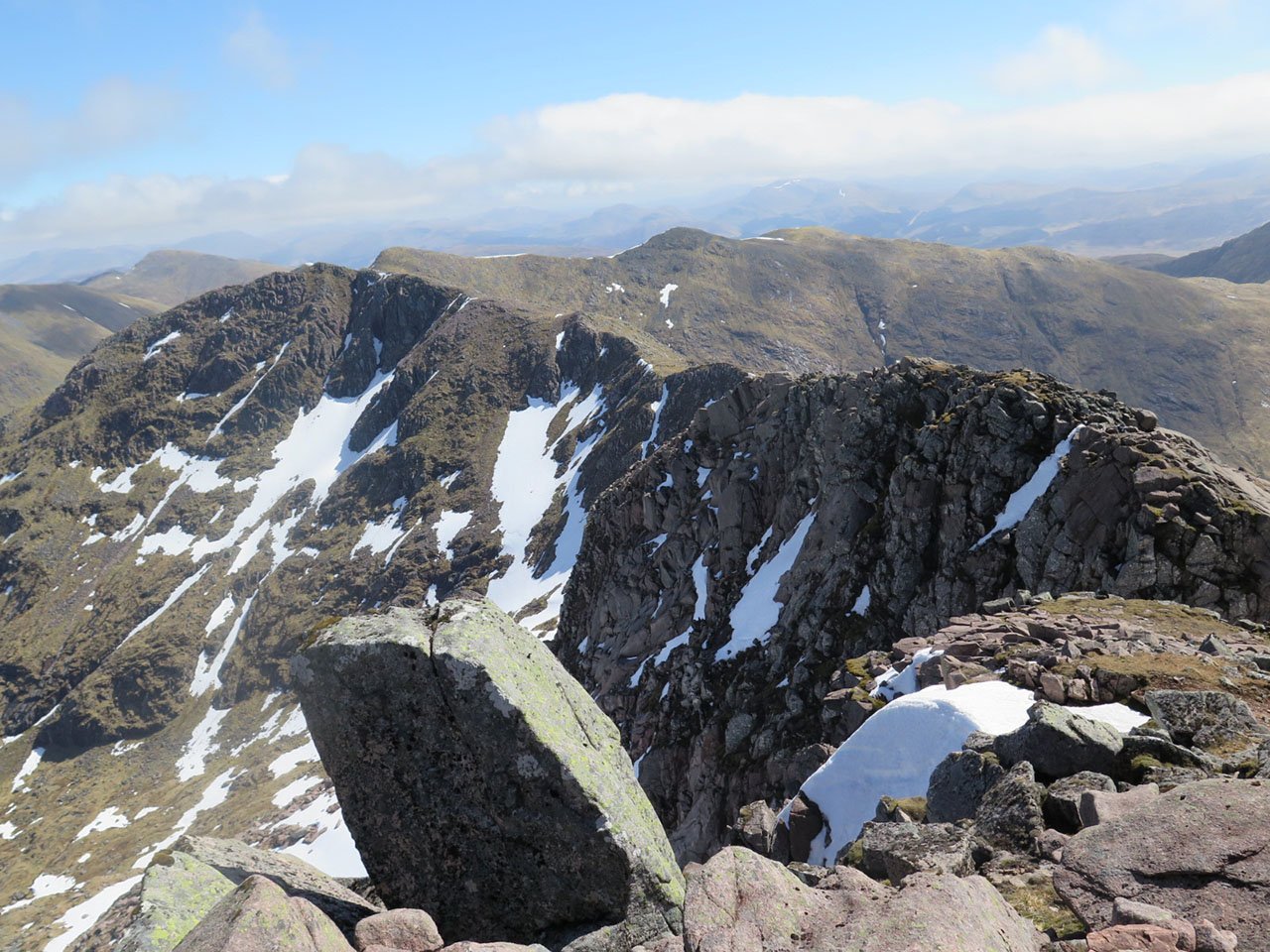 Friday 15 May – Beinn a'Chochuill and Beinn Eunaich
On Saturday 16th May, I headed over to attempt Bidean nam Bean and Stob Coire Sgreamhach. The Three Sisters make a spectacular view from the A82, vistas that caught my eye during an earlier winter trip to the area. Driving past early on the Friday evening, I stepped out in the rain to speak to two mountain veterans who were descending Bidean, to get some tips for the following day. Their response: 'It's still winter conditions up there. We didn't even get close to Stob Coire Sgreamhach. If you have your ice axe and crampons, you're going to need them!'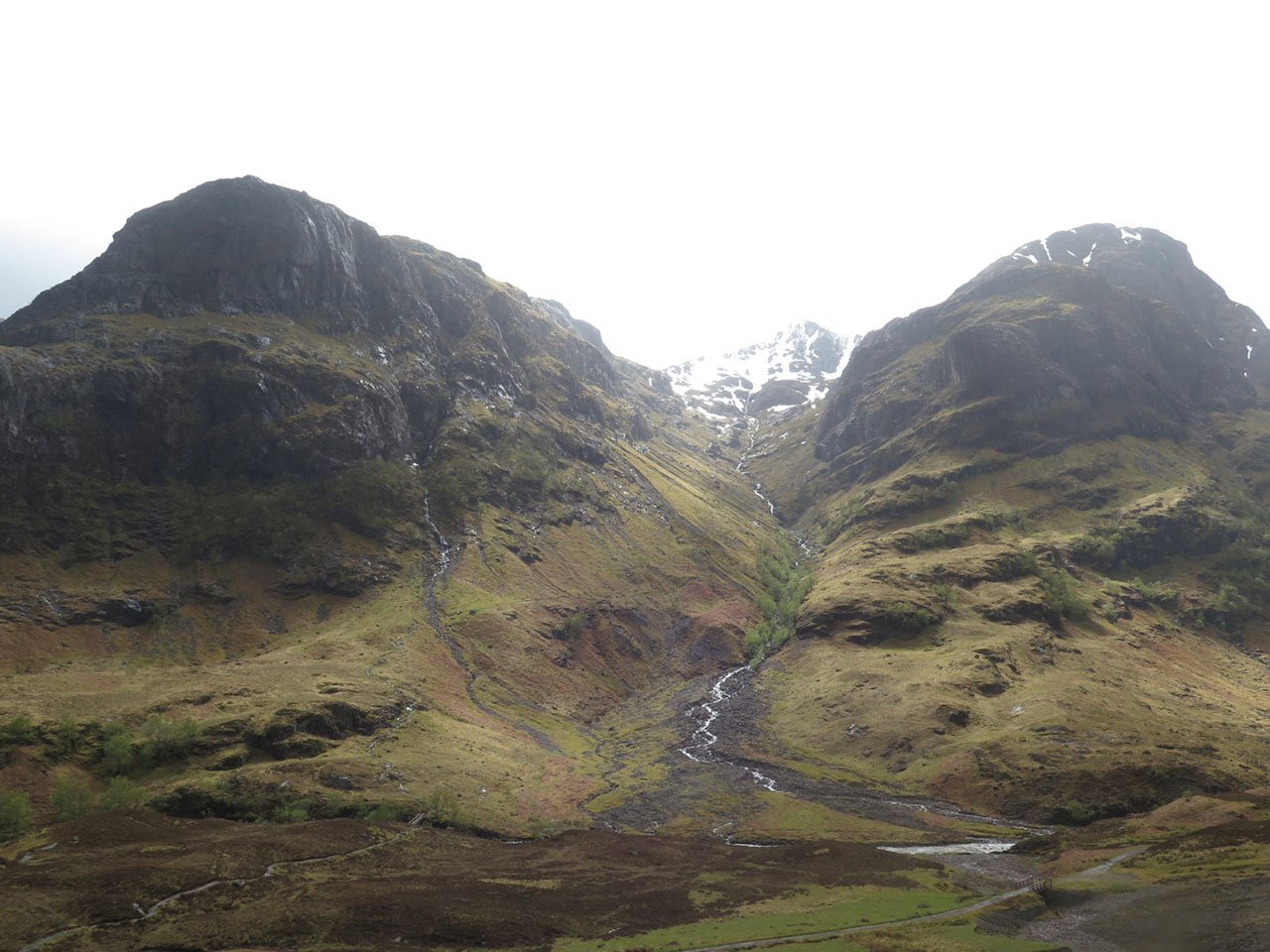 Fortunately, having the car meant I had taken such a precaution to bring my winter gear, having also read in the Sunday Times that there were still good skiing conditions in Glencoe the week before… The advice had been good.
Departing from the Glencoe end at 9:00am, I had to return to the car via Sgor na h'Ulaidh (for a second time), having optimistically topped Beinn Fionnlaidh, a completely separate mountain. This stint summoned the worst weather of the trip so far – unrelenting snowstorm conditions wreaked havoc from 3pm until reaching the car at 8:15pm, only to news that it had been 20 degrees Celsius in sunny Berkshire that day. Luckily the Glencoe Youth Hostel boasts the best drying room in the country! Still, my boots took two days to dry.
After resting on the Monday, I tackled Sgorr Dhonuill and Sgorr Dhearg on Tuesday 19th May.
On Wednesday 20th May, I took on Ben Starav, Beinn nan Aighenan and Glas Bheinn Mhor, accompanied by another trekker, Steve, just one Munro shy of completion – congratulations in advance!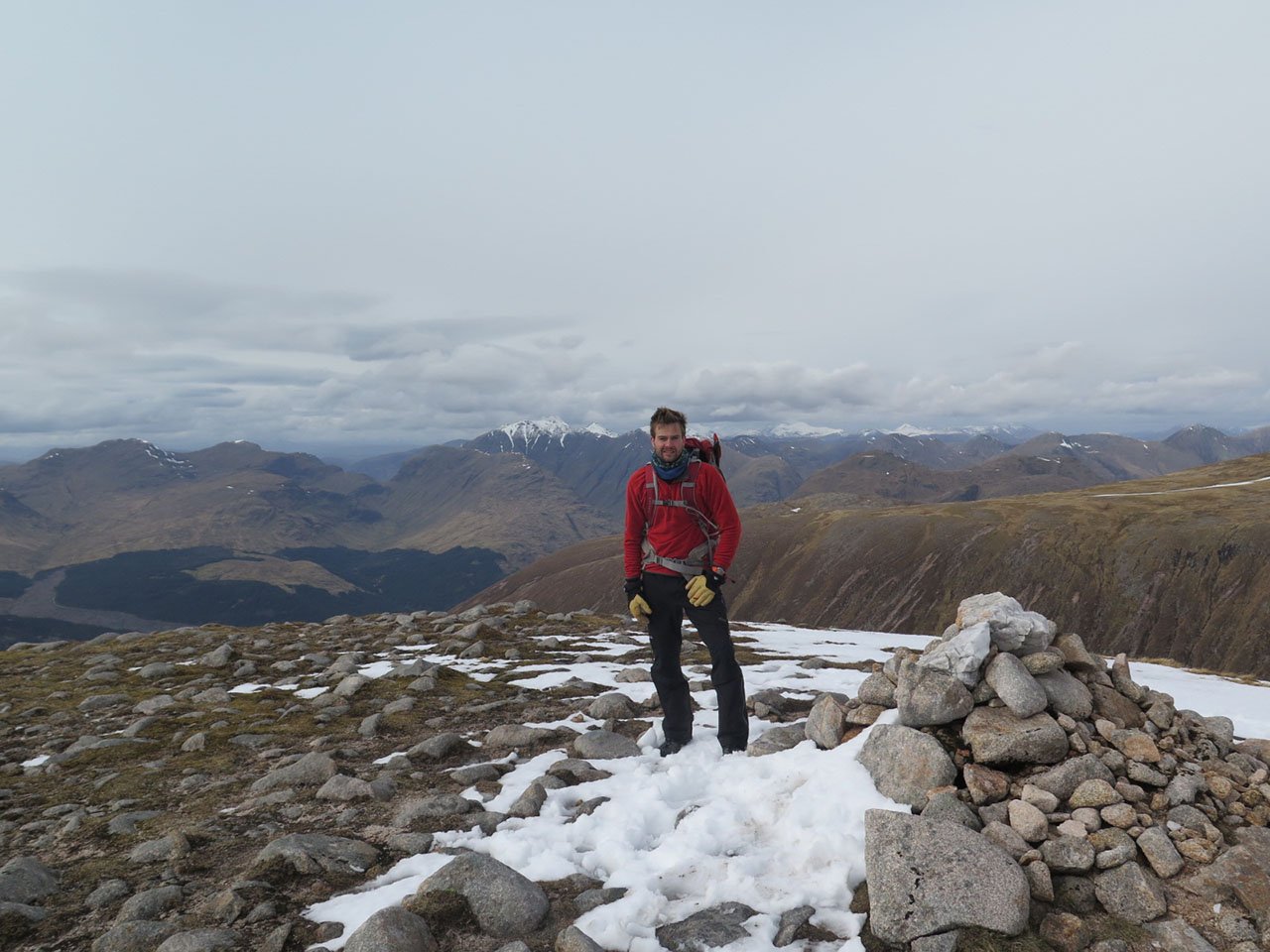 On Thursday, Creise and Meall a'Bhuiridh, before finishing mid-afternoon at the Glencoe ski-centre café. Despite not being able to see further than 10 metres ahead of me for the duration of the day, I reached the cafe via the still serviced ski slopes.
On Friday it was Beinn Sgulaird's turn.
I'll save the Aonach Eagach ridge for better conditions and continue to the Tyndrum Mountains and further north from here.