11 Female Outdoors Athletes You Should Follow
Will Ross, January 1, 2015
The adorability of lives spent cruising through mountains, canyons, trails, breaks and lakes has helped newer, tech-savvy athletes build significant followings online, ranging from intense communities of fans to swathes of onlookers figuring out their next weekend trip. Whether you're into endurance, outdoors or action sports, this is who we suggest you keep an eye on through 2015.
1. Christi Lustenberger, Freeskier
Based out of British Columbia's sacred ski town of Revelstoke, Christina (Lusti) is your all-round, multisport athlete. Lusti and fellow Arc'teryx athlete Izzy Lynch brought together this outstanding blog on how to train for the ski season – recommended reading for anyone looking for a recipe to combine gym, outdoors and skills training. @christinalusti
2. Gill Sanders, Triathlete
Gill's rise to the top of Olympic distance triathlon has been rapid. In 2009, she set a modest goal to race for South Africa in the London Olympics, while trying to hold down a city job in London. Since 2010 and going full-time with triathlon, she's made the Olympics, this year's Commonwealth Games and has set her sights on Rio. Gill's career trajectory is remarkable and with 2016 on the cards, she'll be one to watch when the season begins in the coming months. @gillcurrsanders
3. Tiffany Cromwell, Cyclist
Australian Tiffany Cromwell is a professional cyclist on the road for Specialized-Lululemon. From her base in Monaco, Cromwell has had an excellent season representing her country, both in the Commonwealths in the Women's Road Race (4th) and the World Championships (5th). Her race summaries always make for great reading. @tiffanycromwell
4. Susi Mai, Kiteboarder
When she's not chasing the wind or catching air, kiteboarder Susi can be found tagging sharks for research in the British Virgin Islands. susimai.com
5. Tessa Hill, Orienteer
Tessa has been on a roll over the last four years, winning numerous titles in orienteering for Great Britain. To cap off her final season as a full professional (she is starting PhD at the University of Edinburgh), Tessa took the British mid and sprint distance titles. She'll continue to race out of Edinburgh in 2015, but won't be travelling as much. @tessahill
6. Aimee Fuller, Slopestyle Snowboarder
Aimee stepped up for Great Britain in the Women's Slopestyle at the Winter Olympics . She'll be on show in X Games Aspen in January and couldn't be more excited.  @aimee_fuller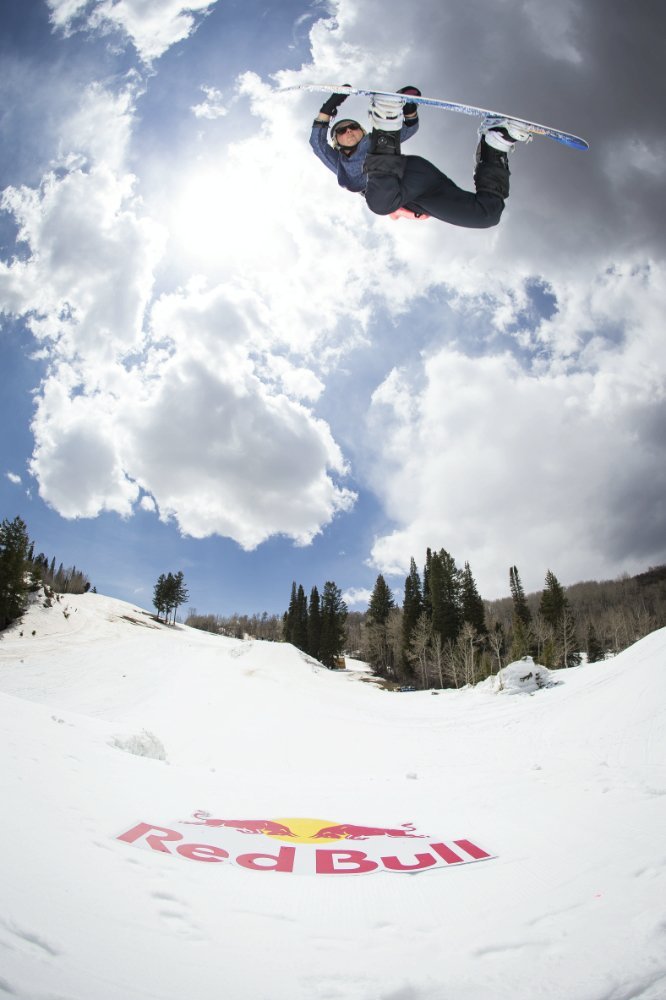 7. Hazel Findlay, Climber
Still in her mid-20s, Findlay has made it her mission to get out to explore the world's best rock climbing. Since graduating with a degree in philosophy, she now finds herself to be a full-time pro in climbing rocks and recently made a stunning short for the Banff Mountain Film Festival about how she handles fear and encourages other women to do the same.
Follow @hazel_findlay
8. Mary Osbourne, Surfer
California-based surfer Mary Osbourne is one of Patagonia's ambassadors, a status which credits her enthusiasm for the great outdoors. Osbourne is based out of Ventura – Patagonia's HQ – and is an excellent athlete to plug into for some refreshing stories from the mecca for environmentalists and risk-takers.
Read up on adventures at maryosbornesurf.com
9. Jenny Rissveds, mountain biker
Whether out racing or training, Swedish mountain biker Jenny Rissveds goes everywhere on her bike, documenting stories regularly on her blog.
Catch up on her tales and trails at jennyrissveds.com.
10. Mariann Sæther, Kayaker
Norwegian pro kayaker Mariann Sæther swept the leaderboard at the White Water Grand Prix in 2014 taking 1st in the Big Trick and Grand Slalom, and 2nd overall. As well as protecting her own local river, she spoke on National Geographic Radio in September about her advocacy for the White Nile and for preventing the construction of upstream Isimba Dam.
Follow @MariannSther
11. Tina Maze, Skier 
After taking Olympic gold in Downhill and Grand Slalom, Slovenia's Tina Maze shot up in celebrity status and is well aware of the responsibilities that come with the fame. She's in support of moving people off Facebook and getting them more active in the real world – always a tricky balance, but refreshing nonetheless.
Follow @tinamaze