Auckland City Guide
Nestled between two harbours, New Zealand's largest city spans from the Pacific Ocean to the Tasman Sea – the reason Auckland is dubbed the "City of Sails." With pristine ocean and harbour views, Auckland attracts sailing enthusiasts from all over the world – 135,000 registered vessels makes Auckland the world's highest boat ownership per capita. However, the City of Sails isn't only a great destination for sailing activities, but also for endurance sports with ample infrastructure for running, cycling and swimming.
To make the most of this Auckland city guide for endurance athletes, note a few patterns and features. Facilities are broken into categories according to their running, cycling or swimming focus, with a separate section highlighting quality gym facilities in Auckland. Exact hours aren't indicated unless very restrictive, and prices are also omitted in the knowledge that no listed facility charges more than $20 for day access. Instead, a full directory of telephone numbers is provided in the final Directory section, so you can call ahead to confirm your intended training time. The place names in Directory link directly to the venue's Google Maps profile – click on the venue's name to generate directions. Finally, the Sleeping & Eating section towards the end of the guide provides an insight into good places for sleeping and fuelling during your time in Auckland.
Orientation & Logistics
Home to over 50 volcanoes, Auckland provides endurance athletes with the perfect playground for running, cycling, and hiking. A 16-kilometer hiking route takes visitors from the Waitemata Harbour on the Pacific Ocean to the Manukau Harbour on the Tasman Sea. The hike reveals majestic views from the Domain, the oldest park of Auckland, and Mount Eden, a 196-meter tall volcano – the highest natural point in Auckland.
Even higher than Mount Eden is the Auckland Sky Tower. At 328m tall, it offers views of Auckland for 80 kilometres in every direction. Don't forget to stop by for a sky-high dinner at Orbit Dining or The Sugar Club during your visit in Auckland.
To make sure that you have the best view from the Sky Tower, the best time to visit Auckland is during New Zealand's summer. Between December and the beginning of March, New Zealand sparkles in natural beauty and offers warm and long summer days. Sunrise on summer solstice on December 22 is 5:58am., while the sun sets at 8:40pm. If you prefer to discover Auckland in winter, be prepared for mild temperatures, but wet and windy weather.
Running
When it comes to running, Auckland has it all: Flat terrain to hilly cross-country routes to multiple 400m tracks for measured workouts. But there's one run you can't miss – the coast-to-coast route that lets you brag about running from one side of New Zealand to the other. The best thing: It's only 16 kilometers. The track starts at Auckland CBD's Waitemata Harbour and leads south towards the Manukau Harbour. En route, you will encounter five volcanoes, as well as historic landmarks.
Another piece of signature running track to check out is Totara Park located in South Auckland. The parks span over 200 hectares, providing outdoor lovers with plenty of running, walking, and even mountain bike tracks. Your run through Totara Park will lead you through lush greenery with native plants and rolling streams. And to top it off, you can finish your run at the Botanic Gardens.
If you are looking for a decent incline where you can get your hill reps in, Mount Eden is the perfect place. Not only does it come with proper hills, but also with magnificent views of Auckland. The volcano is located close to downtown Auckland and reaches a height of 196 meters. Once at the top, you'll be rewarded with unique views of Auckland.
Another volcano that should be on your to-run list is Maungakiekie, also called One Tree Hill. No matter if your training plan tells you to do a hill workout or a long run, Maungakiekie is a great spot for either. The 360-degree views are definitely worth the effort. The summit road is closed to cars to honor Maori culture and heritage, as well as the importance of the maunga (mountain). Maungakiekie is Maori, meaning "mountain of the kiekie," a native vine plant. The volcano was once home to a large Maori settlement – today it is one of New Zealand's largest archeological sites from pre-European times.
A single Monterey Pine tree is the name giver for the English name "One Tree Hill." However, the tree was attacked in 1994 and legally removed in 2000. Next to where the Monterey Pine was located, a 1940 monumental obelisk remains to commemorate the achievements of the Maori people.
If you are looking for a speedy workout, however, run the hoop at the Auckland University of Technology (AUT) Millennium Track, located on the North Shore. The Olympic standard track has eight lanes, open to the public when it isn't booked for events or other activities. As the opening hours are seasonal, it is best to check the seasonal calendar before you head there.
On the other side of the Tamaki River, you can find the Yvette Williams Track at the Pakuranga Athletic Club. The IAAF Class 2 certified track houses the Pakuranga Athletic Club, as well as school meets and track and field championships. The entry is free and open to the public.
If you are looking for company on your run, you can join the Auckland Joggers. The social running and walking club has 230 members, including runners of all ages training for events from 5 Ks to ultra marathons. No matter if you are an experienced runner or new to the sport – the Auckland Joggers will welcome you.
Their running groups run at pace ranges of sub 5 min/km to 7 min/km. The club meets on Tuesdays at 5:30 pm. for a 90-min run, and on Thursdays at the same time for a 60-min run. Saturday morning runs range from 60 to 120 minutes, starting at 7 am, while Sundays are for 5K runs at 8 am.
The club is located in Cornwall park that comes with plenty of options for beautiful running or walking tracks. You can even cycle to the Auckland Joggers run and leave your bike at the club. And if you visit Auckland on a Tuesday, make sure to join the Auckland Joggers for a meal after your run.
Cycling
There's no better way to explore a place than by bike. To get you started with finding routes around Auckland, this guide presents getaway rides, hills, and group rides. If you're looking for a cycling paradise, look no further than the Hunua Ranges Regional Park. On a road bike, you can ride from Auckland through Cleveland towards Hunua Ranges. It's a real getaway ride as you can do rides from 60 to 200 kilometers. If you are into mountain biking, consider hiring a bike for a day to check out the trails at the Hunua Regional Park.
The Airport Loop is one of Auckland's best cycling routes. You can do the 60km route by yourself or with a cycling group on Wednesday nights. The ride starts in the Auckland CBD and takes you along bays and beaches before heading towards the suburbs. From there, the ride continues towards the airport, leading you through green farmland. After passing the airport, the ride loops back into Auckland.
There are a lot of hills in Auckland, but if your training plan calls for hill reps, Mount Wellington is the place to go. The 135-meter volcanic peak is situated in the East Auckland suburb of the same name. The climb isn't the longest, but still makes a great mountain for a proper hill workout. The 700-metre stretch has an average incline of almost 9%, which results in an elevation gain of 61 meters.
If you're looking for a cycling playground of rolling hills, you'll find some of the best climbs around Auckland in the Waitaks, officially known as the Waitakere Ranges. The hills range from steep climbs to windy forest roads. While they gain some points for its pristine nature, the Waitakere Ranges lose some points for being a little far out of Auckland.
One of the greatest climbs is Laingholm, an out-and-back route to Titirangi. Another spot to get your hill workout in is the quarry climb up to Scenic Drive. The consistent climb makes it the perfect place for hill reps. If you're looking for a steep climb, your place to go is Mountain Road in the Waitakeres. The narrow and windy road makes for great views while climbing.
Cycling in unknown places can be intimidating. That's why it can be a great idea to check out local cycling clubs. The Grey Lynn Cycling Club rides start off at Urban Jungle Café, close to downtown Auckland. During the week, the club meets at 5:15 am for a 40-km loop around Remuera and the waterfront. Rides take place almost every day, except when it's wet and rainy. On the way back, the ride stops at Bambina Café around 6:45 am for a chat over coffee.
On the weekends, the club meets at 6am at Urban Jungle Café. From there, it heads either towards the airport or Waitakere Range. The ride returns around 8:30 to 9 am and ends with a coffee stop.
Traveling with your bike can not only be annoying, complicated, and expensive, but also risky. Because sometimes, your bike doesn't arrive with you. To save yourself from the stress of traveling with your bike, bike rentals present a viable alternative. One of the best bike rental locations in Auckland is Livelo. The international bike rental business helps you discover Auckland by bike. Besides renting quality road bikes, they also offer guided rides through Auckland and a bike delivery service.
Swimming
No matter if you prefer to swim outdoors, indoors, or open water – Auckland has it all. A great place to get your swim workout in is the Mount Albert Aquatic Centre. The 25m competition pool is perfect for an undisturbed swim. During quieter periods of the day, the pool also offers aqua jogging lanes.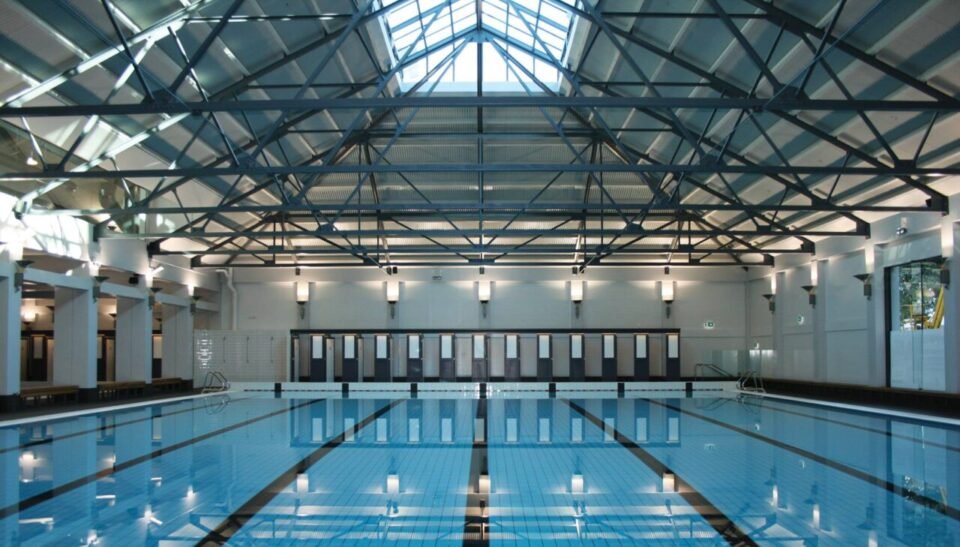 The Onehunga War Memorial Pool offers both indoor and outdoor pools. The outdoor pool is open from November to April. The lap pool is 33 meters in length and filled with chlorinated fresh water. The indoor pool is open the whole year and features six lanes at 25 meters.
Another swimming pool to check out is Tepid Baths. Also called "the Teps," the pool is part of Auckland's history. Originally built more than 100 years ago, it was renovated in 2012. Today, it is equipped with two pools, spa, and sauna facilities, as well as a fitness center. The 25-meter main pool has two to seven available lanes and is heated to 27 degrees Celsius.
There are a lot of great beaches around Auckland, but Maraetai Beach is one of the favorites when it comes to open water swimming. Maraetai means "meeting place by the sea" in Maori language. The long white sand beach is also popular for camping, barbecue, and beach sports. Swimming is safe at Maraetai and the water quality is excellent. There is also a volunteer coastguard and sea rescue organization. Parking is good and if you're early, you can even find parking along the beach. After your swim, you can refuel with a picnic by the beach.
Sometimes it's hard to get a proper swim workout in by yourself. That's why you might want to join a swim squad for some of your swims. The SwimTastic swim squad offers programs for adults who want to maintain fitness or train for an event. The club meets at 6 – 9am from Monday to Friday, as well as 6:30 am on Saturdays.
Gym
Going to the gym can quickly turn into a habit and once it is, it's hard to get out of it. That's why we recommend these two gyms as the perfect vacation gyms for people on a training schedule. If you're a gym rat, Les Mills Auckland City is your place to go. After opening in 1968, the Auckland location is now the largest gym in New Zealand. Opening hours are 5 am to 10 pm Monday to Thursday, 5 am to 8 am on Fridays, and 7 am to 7 pm on the weekend.
Another gym to check out is Jetts Fitness. The fitness chain has locations in Australia, New Zealand, United Kingdom, and a few other countries. It's open 24/7 and is known to be affordable. You can even get a membership for only a week.
Sleaping & Eating
No vacation without proper food and sleep. Check out these places to keep yourself fuelled up with good food and get a glance at local interpretations, and authentic dishes. Finding a place to stay isn't as easy as it seems, especially as an athlete. That's why we added two hotel recommendations to our Auckland guide.
Cycling is always better with a good coffee stop. That's why you should plan a stop at Bicycle Junction, a bike shops that doubles as a café. Make sure to arrive hungry, because their pastries, sandwiches, salads, and soups will fill you up.
Sauce Café is exactly what you need after (or during) a ride. Located close to a popular bike shop, MEC Bikes St. Heliers, the café is used to welcoming cyclists. It offers inexpensive breakfast options, soups, crêpes, lunch plates, and smoothies.
If you like to spend money on food, Kohi Beach Eatery will treat you well. The restaurant offers fancy fish and meat dishes for dinner, as well as a multiculturally inspired breakfast menu. Located on Kohimarama Beach, your food is served with a view.
A great choice of restaurant is Cassia, a modern Indian restaurant in Fort Lane. The chef Sid Sahrawat has been known in the Auckland dining scene for showing his heritage through his profession. If you love Indian food, eating out at Cassia Restaurant is a must.
As you're exploring Auckland, plan to check out Atomic Coffee Roasters. The café opened in 1992 and has been experiencing long queues ever since. The roastery is now located in Kingsland, accompanied by three espresso in central Auckland. Prepare for great coffee busting your taste buds.
Miller's Coffee has been part of New Zealand's coffee culture ever since it was founded in the 1980s. The coffee shop is favorite to coffee lovers and is located on Cross Street in Auckland.
The Park Hyatt Hotel isn't only newly built, but also comes with everything you need. The hotel comes with two restaurants, a spa, outdoor pool, and fitness center. Located in the Wynyard Quarter, the hotel offers pristine views on Waitemata harbor. You can also find a lot of tourist attractions within walking distance. The sky tower is 15 min away, the ferry terminal 12 min, and Britomart Station 15 min.
The Auckland City Hotel is equally well-located, sitting in Auckland's entertainment district. The Sky Tower is a five-minute walk away, just like Aotea Square, the town center, and Queen Street. You can start your day with breakfast at Vie's Eatery, the in-house restaurant. The Auckland City Hotel wins points for being an affordable hotel choice.
Directory
Atomic Coffee: +64 800 286 642
Auckland City Hotel, The: +64 9 925 0777
AUT Millennium Track: +64 9 477 2000
Bicycle Junction: +64 438 5 2362
Cassia: +64 9 379 9702
Kohi Beach Eatery: +64 9 528 8335
Livelo Bike Rental: +61 407 883 332
Millers Coffee: +64 9 356 7322
Pakuranga Athletics Clubs: +64 274 977 433
Park Hyatt: +64 9 366 1234
Sauce: +64 9 528 3117
Urban Jungle Cafe: +64 9 360 8470
---
Thank you to Sam Dower for compiling this guide